3 Under The Radar Internet ETFs Delivering In 2020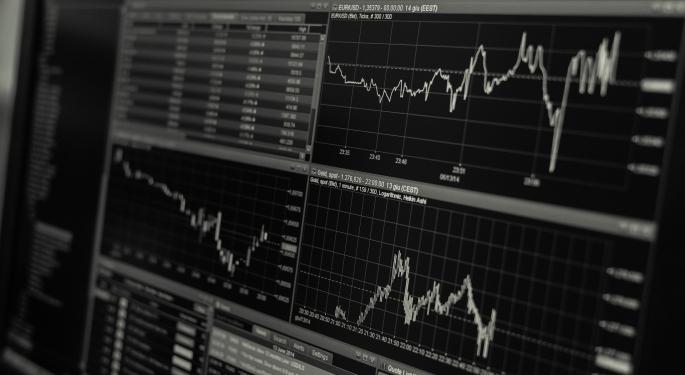 The Dow Jones Internet Composite Index, a widely followed collection of big-name internet stocks, hit a record high Monday and is higher by 23.58% year-to-date.
That sounds impressive and it is. Led by the likes of Amazon.com AMZN, Facebook FB, and Google parent Alphabet GOOG, nothing seems to be derailing internet equities in 2020.
The exchange-traded fund that tracks Dow Jones Internet Composite Index is the largest in the category and hit a record high yesterday, too, but that doesn't mean it's the best fund in the lot. As is the case with market segments, some "quiet" ETFs can deliver potent punches in the internet arena.
Consider this trio, which also joined the all-time high club on Monday.
O'Shares Global Internet Giants ETF (OGIG)
Just two weeks past its second birthday, the O'Shares Global Internet Giants ETF OGIG has $247.1 million in assets under management, so it's not sneaking up on rivals anymore, but its outperformance of those competitors may be sneaking up on investors. Year to date, OGIG is up 44.68%, meaning it's topping the biggest fund in this category by more than 2,100 basis points.
Interestingly, OGIG's drubbing of its larger rival is being accrued despite the O'Shares ETF allocating just 15% of its combined weight to Amazon, Facebook, and Alphabet.
The secret to OGIG's success isn't much of a secret, but it's meaningful nonetheless: the fund features exposure to international (mainly Chinese) internet stocks while many of its rivals are devoted solely to the U.S. stocks.
SPDR S&P Internet ETF (XWEB)
Though in more modest fashion than the aforementioned OGIG, the SPDR S&P Internet ETF XWEB is also beating the biggest internet ETF on a year-to-date basis.
That's impressive because XWEB is an equal-weight ETF, meaning Amazon and Facebook are no more important to this fund's fortunes than say Snap SNAP or Pinterest PINS. In fact, Amazon and Facebook combine for less than 5% of XWEB's weight.
© 2020 Benzinga.com. Benzinga does not provide investment advice. All rights reserved.