3 Top Tech ETFs To Buy Right Now
We normally don't like exchange-traded funds (ETFs) because want better than average returns. But some tech stocks are so explosive you simply can't afford to miss out. And owning the best tech ETFs in those sectors is the simplest way to make sure you don't. They're crucial to any savvy tech portfolio.
"As far as I'm concerned," says Money Morning Defense and Tech Specialist Michael Robinson, "They make great foundational plays."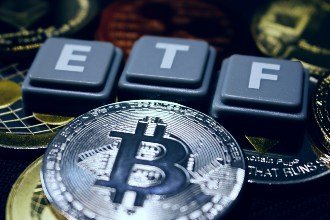 Morningstar data shows the total value of global ETFs comes in at nearly $9 trillion. And that's just for this year alone.
By mid-August, $736.5 billion flowed into ETFs - close to the total for all of 2020. This makes ETFs an extremely valuable component of any successful portfolio because it shows high investor interest. And that interest drives better returns - especially when compared to active funds in recent years.
Buying a whole basket of stocks in one place offers diversification in your portfolio. It's a highly cost-effective way to do this, without all the risk that comes with active investing. This makes them the perfect vehicle if you don't have the time or ability to sort out the winners from the losers.
But not just any tech ETF will cut it. In fact, owning the wrong ETFs could cost you.
There are two elements Michael looks at when reviewing ETFs: expense ratio and the Morningstar rating.
With those ETF requirements in mind, let's look at three tech ETFs to buy and hold for the long run...
Tech ETF No. 1: SPDR S&P Semiconductor ETF
SPDR S&P Semiconductor ETF (NYSE: XSD) takes advantage of our tech-driven world's need for semiconductors. It's in just about everything anymore from smartphones and televisions to cars.
Through this ETF, you invest in 41 companies that span nearly every area of the semiconductor industry.
SiTime Corp. (NASDAQ: SITM), a company that develops silicon-based timing solutions, is the ETF's largest hold at 4.6%. It manufactures oscillators, clock generators, and embedded resonators used in ethernet switches, computing devices, graphics cards, disk drives, and mobile phones. Recently, Barclays raised the price target for SiTime from $175 to $245. Shares of the semiconductor rose 1.4% after the announcement.
Disclaimer: Any performance results described herein are not based on actual trading of securities but are instead based on a hypothetical trading account which entered and exited the suggested ...
more