3 Thematic ETFs Demanding Investor Attention In 2021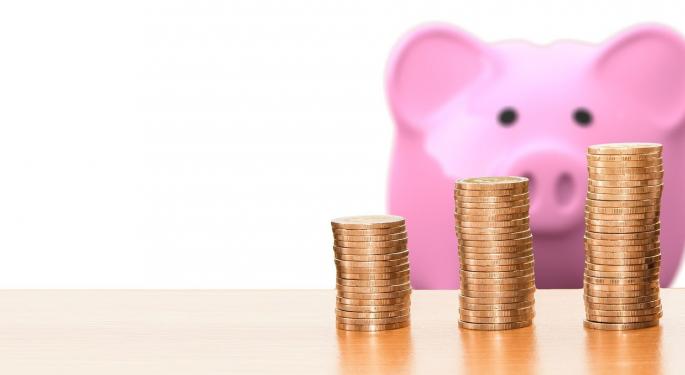 Every year, the top asset-gathering exchange-traded funds are pure beta, broad market funds. Think the Vanguard Total Stock Market ETF (NYSEARCA: VTI), Invesco QQQ (Nasdaq: QQQ), or, in the fixed income department, the iShares Core U.S. Aggregate Bond ETF (NYSEARCA: AGG).
While that asset allocators' affinity for boring ETFs isn't likely to change, 2020 may go down as the year that it was hip to embrace thematic funds.
Combine the reputation for outperformance by these ETFs and younger investors' willingness to go thematic, and it's safe to say these funds are just getting going when it comes to adding new assets.
As of late in the third quarter, there was nearly $72 billion allocated to U.S.-listed thematic ETFs, more than quadruple the level seen six years earlier.
"In the last five years, thematic ETF assets under management (AUM) have grown 25% annually, well above the 17% rate for total equity assets," notes WisdomTree.
Plenty of thematic ETFs will enter 2021 with the potential to shine. Here's a trio to consider.
WisdomTree Growth Leaders Fund (PLAT)
The premise behind the WisdomTree Growth Leaders Fund (NYSEARCA: PLAT) is simple. PLAT, which is higher by 59% year-to-date, is comprised of high octane companies with platform-based business models, such as Alphabet (Nasdaq: GOOG), Amazon (Nasdaq: AMZN), Microsoft (Nasdaq: MSFT), and PayPal (Nasdaq: PYPL).
Many PLAT companies can be seen as "modern monopolies" and nearly all of the ETF's components fit the bill as a disruptive purveyors of seismic change in their respective industries. Both traits are positives for long-term investors.
"Our expectation is for platforms to disrupt competitive landscapes, and to gain market share at the expense of traditional, linear businesses — while doing so with better economies of scale and potential for long-term profitability," according to WisdomTree. "PLAT can replace or complement both active and passive growth-oriented investment strategies."
© 2020 Benzinga.com. Benzinga does not provide investment advice. All rights reserved.