3 Genomics ETFs Worth Jumping For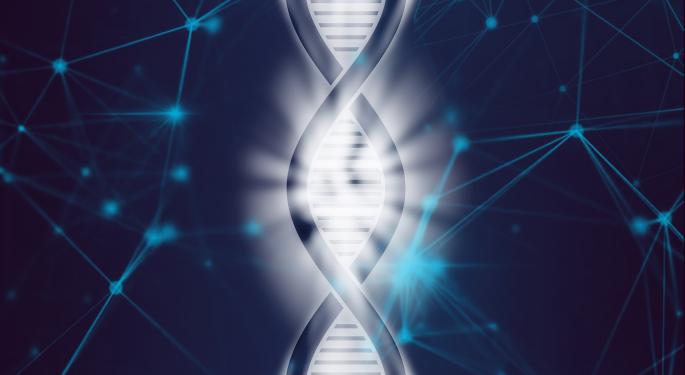 The scramble to bring a coronavirus vaccine to market is lifting the health care sector this year as a slew of biotechnology and other, more nuanced exchange-traded funds targeting the group are delivering impressive returns.
Within the group of top-performing health care, ETFs are genomics funds. Entering 2020, the genomics industry was already on a compelling trajectory with declining gene sequencing costs bolstering the long-term case for related investments.
The race for a coronavirus solution is merely icing on the cake for some of the funds in this category, particularly those that Moderna (MRNA) allocations prior to that name ascending to story stock status.
There are multiple genomics ETFs to consider. Here's a trio of standouts from the category.
ARK Genomic Revolution ETF (ARKG)
There are story stocks in the genomics space and the ARK Genomic Revolution ETF (NYSE: AKRG) is the story ETF of the group with a year-to-date gain of almost 48%, one that includes a recent string of all-time highs.
ARKG is also one of the best-performing equity-based actively managed ETFs on the market and one of the leading health care ETFs over the past several years. Active management is an advantage here as it allows ARKG managers to allocate to coronavirus vaccine plays. However, the fund was already involved with some of those names heading into this year to go along with broader genomics exposure, which remains compelling.
"Genomic sequencing is changing the way biological information is collected, processed, and applied. ARKG is focused on the disruptive innovations that are increasing precision, restructuring health care, agriculture, pharmaceuticals, and enhancing the quality of life," according to ARK Investment Management.
Global X Genomics & Biotechnology ETF (GNOM)
Up more than 14% over the past month, the Global X Genomics & Biotechnology ETF GNOM is on its own all-time high run. GNOM, which turned a year old last month, follows the Solactive Genomics Index.