3 ETFs For China's Singles Day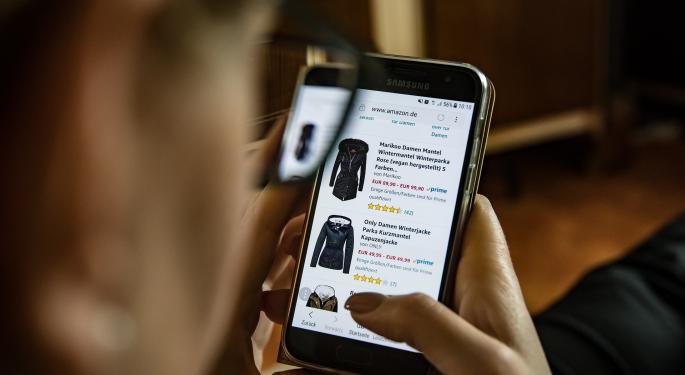 Today is Veterans Day in the U.S. In China, it's Singles Day, a retail event that makes Amazon's (AMZN) Prime Day look like a minor league game.
Alibaba (BABA), often referred to as the Amazon of China confirms the gravity of Singles Day. On Tuesday, just as it was becoming Wednesday in China, the e-commerce behemoth took to Twitter, noting it was processing, at one point, a staggering 583,000 orders per second.
Mega numbers like that make sense because China is the world's largest internet market and it's home to two of the five largest e-commerce companies – Alibaba and JD.com (JD). Good news: There are plenty of China ETFs, many of which are soaring, with robust exposure to China's online retail space. Here are several to consider.
KraneShares CSI China Internet ETF (KWEB)
The KraneShares CSI China Internet ETF KWEB is the godfather of China internet ETFs as the $3.89 billion fund is now more than seven years old. Alibaba and JD.com combine for over 16% of KWEB's roster, but that's only part of the story with this ETF, which is up more than 48% year-to-date.
Over nearly eight years on the market, KWEB is developing a penchant for easily topping traditional China ETFs, broader emerging markets funds and some U.S.-focused rivals. Of course, it's good to have the heft of China's online retail market as a foundation.
"Chinese retail web sales totaled US$1.5 trillion in 2019 (compared to US$601.7 billion in the United States), representing an increase of 16.5% year-over-year," according to KraneShares.
Remember, that's happening with China's internet penetration being significantly less than that, on a percentage basis, of major developed markets.
Global X MSCI China Consumer Discretionary ETF (CHIQ)
In the pantheon of consumer cyclical ETFs, the Global X MSCI China Consumer Discretionary ETF CHIQ is often overlooked, but with almost $448 million in assets under management, CHIQ is no shrinking violet.
© 2020 Benzinga.com. Benzinga does not provide investment advice. All rights reserved.