2 ETF Pros On How To Gain 5G Exposure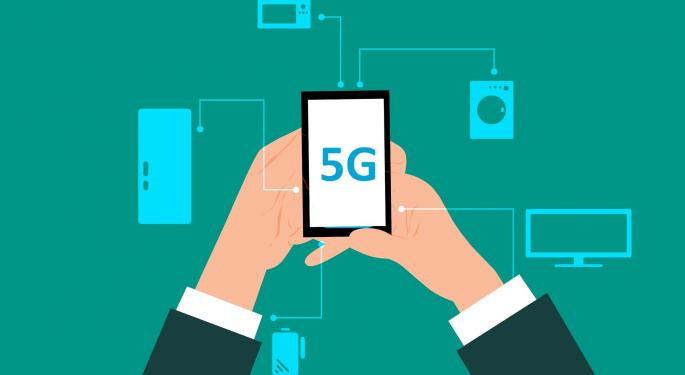 One route for investors to gain exposure to the fast-growing 5G cell cycle is through ETFs like Defiance Next Gen Connectivity ETF FIVG.
About The ETF: The Defiance ETF gives investors exposure to cellular networks, satellites, cell phone tower REITs, broadband modems, and fiber cables as part of a strategy to "capture the entire ecosystem" of 5G, Defiance ETFs president Paul Dellaquila told CNBC in an interview.
This solves a difficult question for investors who are unsure on how to play the 5G cycle.
The Defiance ETF has around $550 million in assets under management.
Boost From Apple: The release of Apple Inc.'s AAPL 5G iPhone will certainly contribute to the buzz around 5G investments, ETF Trends and ETF Database CEO Tom Lydon also told CNBC.
But it is also important to keep in mind that only 30 cities have some form of a 5G network, and it isn't being built quickly enough throughout the rest of the country, he said.
The fact that 5G exists in 30 cities could create a chain reaction, Lydon said.
Specifically, users in those regions are excited about the fast speed, and this will force consumers elsewhere to demand a faster rollout, he said.
© 2020 Benzinga.com. Benzinga does not provide investment advice. All rights reserved.