Are Hertz Global Buyers Paying Something For Nothing?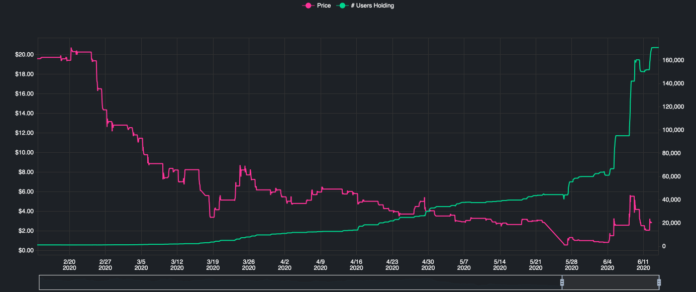 In the nearly four months since the COVID-19 outbreak reached the United States the market has experienced an historic crash and equally historic recovery. Last week the S&P 500 closed within 5% of it's pre-COVID-19 high and the Nasdaq reached a new all time high. The market's bounce has largely been driven by big tech, including stocks included in the Cornell Capital Group Quarantine Index which has dramatically outperformed the market. While tech has outperformed, companies in the travel sector, many of which are included in the CCG Anti Quarantine Index, have largely missed out on much of the market recovery. One member of the CCG Anti Quarantine Index, Hertz Car Rental, has filed for bankruptcy. Typically, bankruptcy is the end of the line for equity investors but for Hertz Global Holdings Inc (HTZ) bankruptcy was the beginning of new chapter in the Hertz story.

Hertz Global Holdings' Bankruptcy Announcement
On Tuesday May 26th, the first trading day after Hertz Global Holdings announced they would file for bankruptcy shares traded as low as $0.55, down from a pre COVID-19 high of $20. Carl Icahn who owned 39% of the company sold his entire stake in Hertz at $0.72 a share, realizing a two-billion-dollar loss. With the stock price near zero and the exit of Icahn, it appeared as if the end was near for Hertz.
Bankruptcy by definition results when a company can no longer fulfill its debt obligations.Unfortunately for equity investors, bankruptcy gives priority to collateralized debt holders and bondholders. Shareholders are only entitled to whatever value remains after debt obligations have been met. Consequently the most frequent outcome for shareholders in a bankruptcy is they end up with nothing. Knowing this, one would expect the value of Hertz stock to quickly approach zero following their bankruptcy announcement, but that did not happen. In the two weeks following the announcement Hertz stock rose from a low of $0.55 to a post bankruptcy high of $5.54, a 1,000% gain! This performance begs the question, if an experienced investment professional like Icahn is unloading 39% of Hertz shares under a dollar then who is buying? Data from Robintrack.net, a website which tracks a stocks popularity among investors using the free stock trading app Robinhood, gives some indication of who is buying Hertz. The chart below shows the price of Hertz stock and how many Robinhood accounts held at least one share of Hertz.
DISCLAIMER: CORNELL CAPITAL GROUP LLC IS A REGISTERED INVESTMENT ADVISER. INFORMATION PRESENTED IS FOR EDUCATONAL PURPOSES ONLY AND DOES NOT INTEND TO MAKE AN OFFER OR SOLICITATION FOR THE SALE ...
more