Not Dead Yet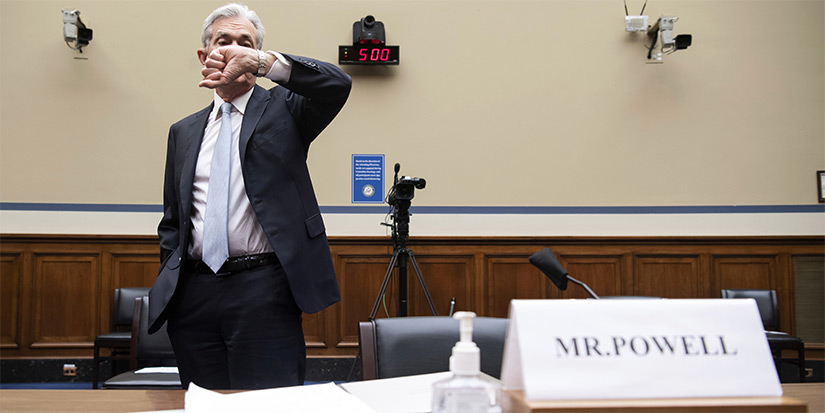 Last week, the inflation trade took a digger as the Federal Reserve thought out loud about maybe hiking interest rates a bit sooner.
That's it. That's all that happened.
There are a few lessons here.
We have inflation, and the Fed's statements are a tacit admission that the inflation is not transitory. If it were truly transitory, then it would not be necessary to accelerate rate hikes.
It will take a lot more than words to derail this inflationary impulse. It will take actions. Words have power, but the Fed actually needs to do something to lower inflation, such as hiking rates or tapering asset purchases, and this is still very far off in the future.
I wasn't surprised that the Fed changed its stance on monetary policy. If you paid attention to the speeches and statements in the last month, it was clear that inflation was at the front of the Fed's mind. What surprised me was the market reaction, which was violent relative to the minuscule shift in expectations. There is a lot of leverage in the system and a lot of crowded positions. You can see that from this chart of the yield curve, expressed as the difference between five-year and 30-year rates.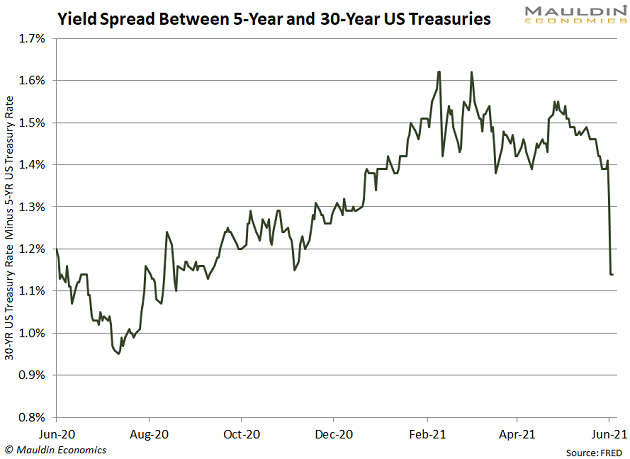 Inflation isn't dead, just because the Fed says so. It is alive and well, and the Fed is going to have to work very hard to kill it.
My Trip to Greece
I just returned from vacation in Greece, and I have a few insights on macroeconomics.
The dollar is very strong.
Granted, it's Greece, and things are cheaper there, but I was having dinner for two on Milos for 30EUR—about $36. With enough food that we were taking leftovers back to the hotel in bags. It was even cheap in Athens, and Santorini, which is notoriously expensive, wasn't all that bad.
Even after the big move this year and last, the dollar is not especially weak. On a purchasing power parity basis, it has room to weaken more.
There is also the question of the wisdom of fighting trends. I wouldn't characterize the weak dollar trend as relentless, but it's been a steady feature of markets for the last year or so. Betting on a stronger dollar is the equivalent of going into battle against a very strong trend. You first.
Disclaimer: The Mauldin Economics website, Yield Shark, Thoughts from the Frontline, Patrick Cox's Tech Digest, Outside the Box, Over My Shoulder, World Money Analyst, Street Freak, Just One ...
more