Stock Analysis: Nanometrics
I wanted to share with an idea that I came across today reading the Investor's Business Daily IBD50 rankings. Nanometrics (NANO) has some of the features that I utilize in my own investing and also on this blog. At this time, I do not own any shares of NANO.For the record, NANO closed at $44.14 on August 24, 2018, up $1.27 or 2.96% on the day.
NANO was ranked #11 on the '50' today (Week of August 27, 2018) .According to the IBD, NANO has 22.4 million shares outstanding and ranks on the IBD as a '95' composite rating with a 99 earnings per share rating and a relative strength of 94.
According to the Yahoo "Profile" on Nanometrics, the company
"...provides process control metrology and inspection systems for use primarily in the fabrication of semiconductors and other solid-state devices worldwide. It offers automated metrology systems that provide optical critical dimension, thin film metrology, and wafer stress for transistor and interconnect metrology applications; and integrated metrology systems that are installed onto wafer processing equipment to provide near real-time measurements. The company's materials characterization products include systems that are used to monitor the physical, optical, electrical, and material characteristics of discrete electronic industry, opto-electronic, high brightness LED, solar photovoltaic, compound semiconductor, strained silicon, and silicon-on-insulator devices, including composition, crystal structure, layer thickness, dopant concentration, contamination, and electron mobility."
To put it simpler, Nanometrics is listed in the 'Semiconductor Equipment & Materials' Industry.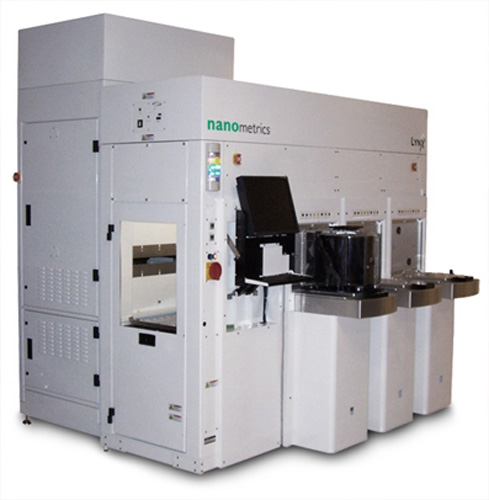 On July 31, 2018, Nanometrics reported their 2nd quarter results:
Earnings for the quarter came in at $.72/share, beating Zacks average of three analysts who were expecting $.66/share. Revenue for the quarter came in at $88.6 million ahead of the $86.2 million expected by analysts.
Disclosure: I do not own any shares of this stock nor am I planning to purchase any in the immediate future.

Disclaimer: Please remember that I am an amateur investor, so please remember ...
more