US Dollar Price Action Setups: EUR/USD, GBP/USD, USD/CAD And USD/JPY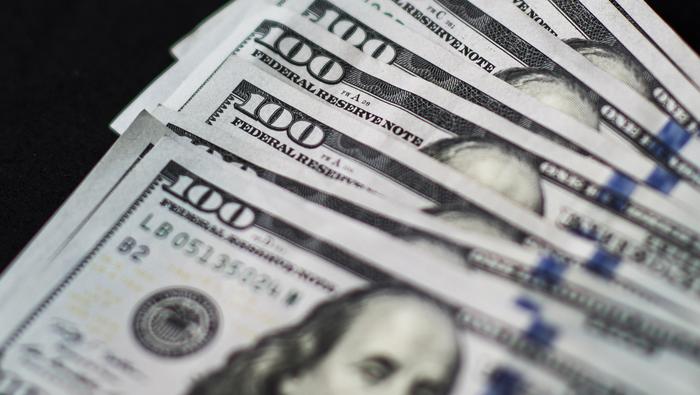 It's been a digestion type of week for the US Dollar and while the currency did technically set a fresh yearly high, bulls weren't able to retain much traction above 94.50 and prices invariably reverted back towards support. But, at this point, the levels are relatively clean and support and resistance are both rather clear. Resistance is holding at a Fibonacci level and support remains at the area of prior resistance, taken from the ascending triangle formation that had brewed ahead of the Q4 open.
For next week, the macro focus shifts away from the US with a heavy inflation tonality. Wednesday, in particular, should be busy as we get inflation reads out of the UK, Europe and Canada. This is followed by Japan with another inflation release on Thursday. In the US, earnings season is now underway and this will likely have some macro overtones. Next week brings some big names like IBM, Netflix, AT&T and American Express. The heavy focus here will be technology which accounts for about a quarter of the S&P 500, and there's strong expectations for strong earnings growth there.
Also of interest for next week and likely something that will steal some attention: A potential Bitcoin ETF, which the SEC has recently remarked on and it looks like a formal announcement may be on the horizon. This will likely dominate financial media, if and when it does happen.
On the macro front – rates remain the driver. This was well illustrated this week in the Japanese Yen which continued to fall in a number of markets. Short Yen was my Q4 Top Trade, coupled up with the British Pound, largely for this very reason regarding rates dynamics.
In the US Dollar, the rates theme is likely going to remain the key driver. This week saw yields relax in the early part of the week only to jump again on Friday after a strong retail sales release. Accordingly, USD price action pulled back to hold support at prior resistance, taken from the ascending triangle that had previously set up.
Disclaimer: See the full disclosure for DailyFX here.