Tech Rally On Wall Street Sees Nikkei Back Above 27K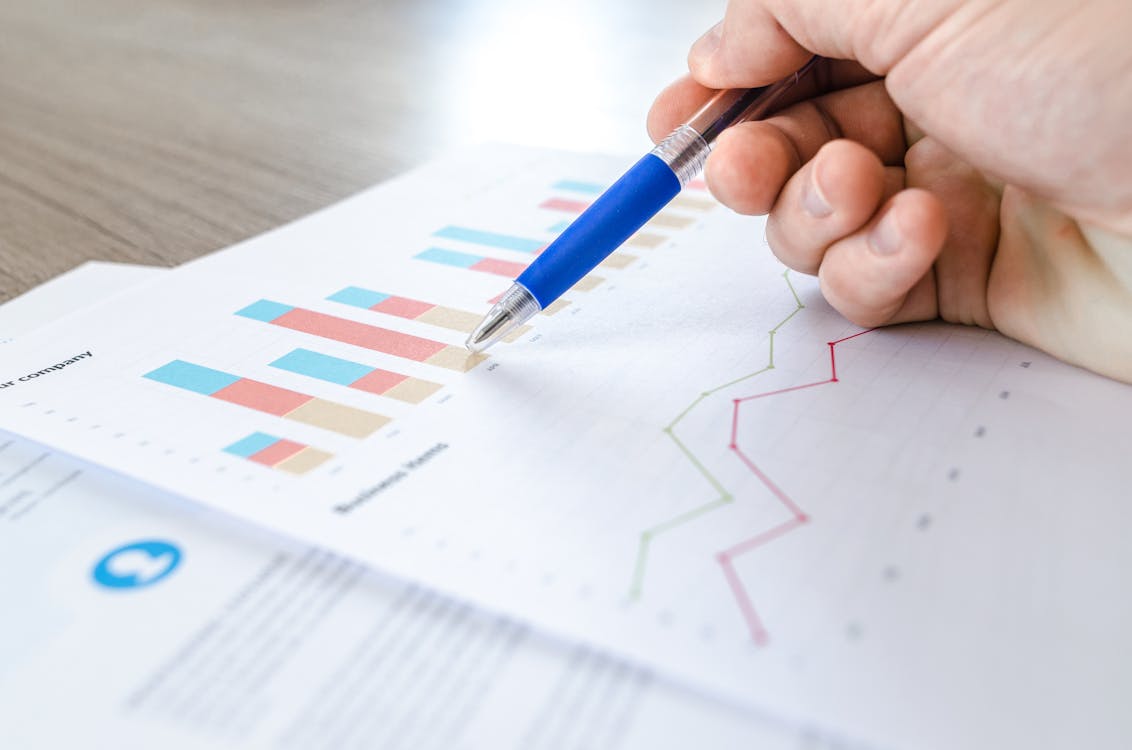 Image Source: Pexels

The Nikkei (the only major Asian market open during the lunar holiday week) managed to shake off a third successive monthly decline in manufacturing data to reclaim the pivotal 27k level, as markets were buoyed by another impressive led Tech rally, Tesla gaining nearly 8% on the day, as the Tech heavy Nasdaq100 was up over 2% trading above 11800. European bourses are set to follow suit with futures suggesting a positive open.
In the UK data out this morning confirmed a year-over-year doubling in the public purse borrowing rising to £26.6Bln in December, however, it is thought that the 12-month deficit may still come in below forecasts, January's data will be a key input to the final outcome as the January figure will contain HMRC tax revenues for the year. Datawise focus is on PMI releases, with both the manufacturing services data expected to remain in contractionary territory, printing below the pivotal 50 level, there is a chance that the services data may offer some modest growth driven by seasonal and world cup spending. The FTSE is currently the only European market currently trading in the red, driven by AstraZeneca and Glencore declines.
In the Eurozone PMI data is also expected to see meager gains on the services side of the ledger vehicle manufacturing is thought to lag remaining sub 50 suggesting a contraction in the sector continues, however, regional data just released by France saw a surprise gain in the manufacturing sector, printing 50.6. ECB Chief Lagarde is due to speak again today. With the BoE and FOMC moving into their respective blackout periods, given the proximity of their policy announcements) Lagarde is expected to once again reiterate her hawkish stance.
The US data slate is also dominated by PMI data due later today, with both readings believed to remain in contractionary territory, key for US investors will be whether next weeks ISM data confirms the PMI prints as the ISM releases tend to be tracked more closely by US investors
Markets-wise, in the UK BHP have signed a partnership deal with Munduro Capital to assess the feasibility of copper mining in Serbia. The National Grid is offering discounts to customers who agree to use less electricity during peak consumption hours as a means to avoid blackout periods during excessive consumption periods. After the close of US trading today tech stalwart Microsoft is set to announce earnings, given the recent rise in MSFT share price and the broader gains in the tech sector, investors will be looking for decent forward guidance to maintain the rally, any meaningful downgrades on outlook would see investors paring risk appetite ahead of Tesla earnings due tomorrow.

Overnight News of Note
Asian Shares Climb In The Wake Of Tech-Stock-Fuelled Gains
Bank Of Japan Eases Bond Market Strains With Loans To Banks
Japan's Factory Activity Extends Declines For Third Straight Month
Australian Business Conditions Fall For A Third Straight Month
President Biden Set To Hammer GOP National Sales Tax
ECB Policymakers Spar On Rate Outlook Beyond Feb Hike
Dollar In Doldrums As Euro Near 9-Month Peak, Yen Bounces
Oil Steadies As Traders Look To China To Deliver Demand Boost
US Weighs Cancellation Of Next SPR Sale – Energy Intel
Asian Shares Climb In The Wake Of Tech-Stock-Fuelled Gains
DOJ Poised To Sue Google Over Digital Ad Market Dominance
EU Lawmakers To Vote On Tighter Crypto, ESG Rules For Banks
(Sourced from Bloomberg, Reuters and other reliable financial news outlets)

Options Expiration For the New York Cut 10am EST
(BOLD expiries with a value of a Billion+more magnetic if price is within the daily trading range)
USDJPY 131.00
AUDUSD 0.7000
USDCAD 1.3450

Technical & Trade Views
SP500 Bias: Intraday Bullish Above Bearish Below 3995
Primary support is 3869
Primary objective is 4055
Below 3840 opens 3800
20 Day VWAP bullish, 5 Day VWAP bullish
(Click on image to enlarge)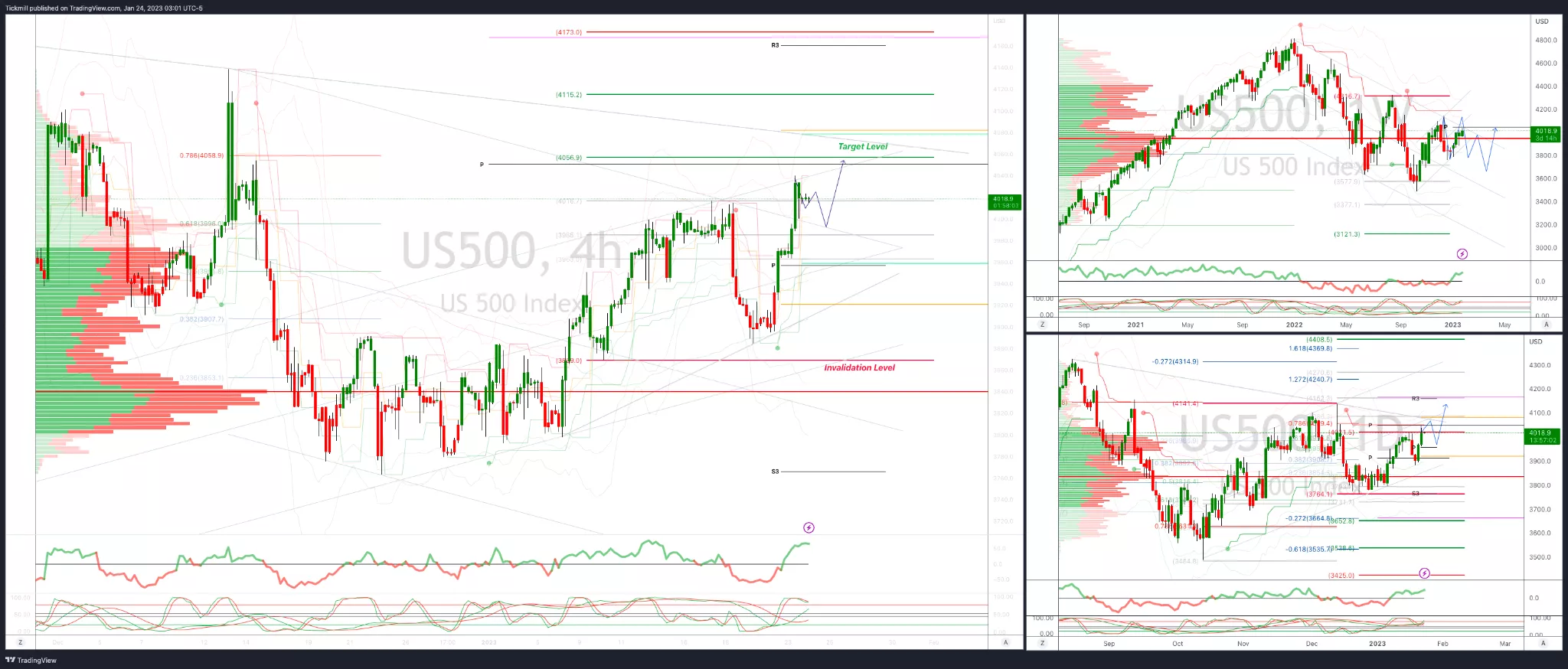 EURUSD Bias: Intraday Bullish Above Bearish below 1.0835
Primary support is 1.0750
Primary objective is 1.10
Below 1.0730 opens 1.0610
20 Day VWAP bullish, 5 Day VWAP bullish
(Click on image to enlarge)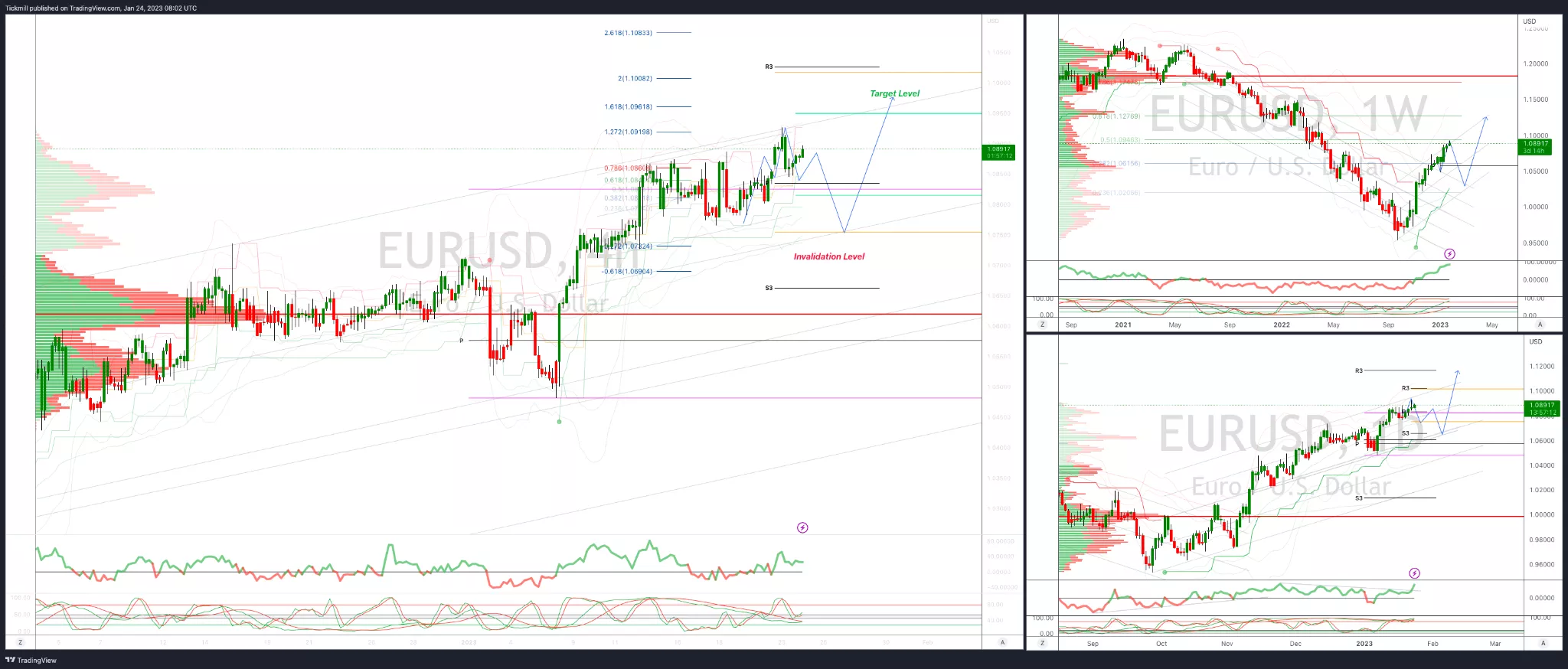 GBPUSD Bias: Intraday Bullish Above Bearish below 1.2320
Primary support is 1.2250
Primary objective 1.2460
Below 1.2240 opens 1.2185
20 Day VWAP bullish, 5 Day VWAP bullish
(Click on image to enlarge)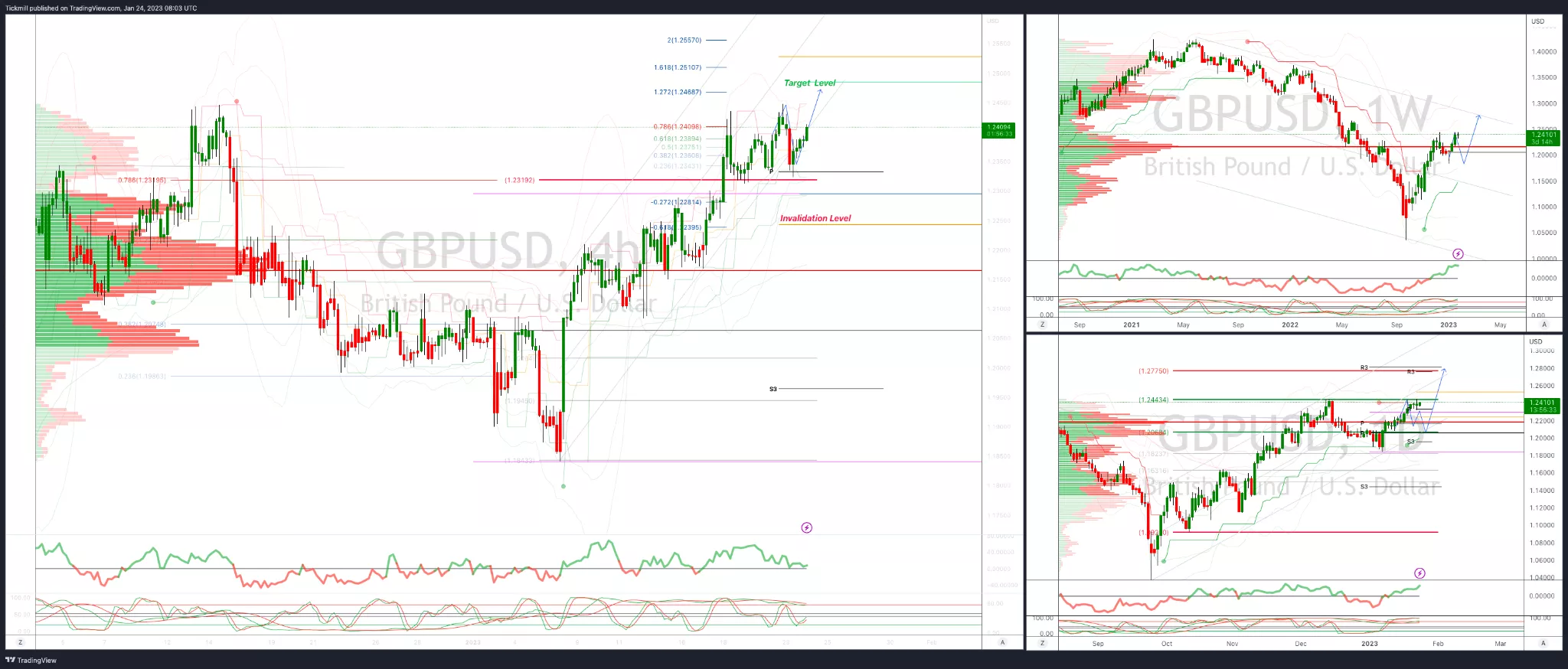 USDJPY Bias: Intraday Bullish above Bearish Below 131.50
Primary resistance is 132.30
Primary objective is 125.00
Above 133.00 opens 135.00
20 Day VWAP bearish, 5 Day VWAP bullish
(Click on image to enlarge)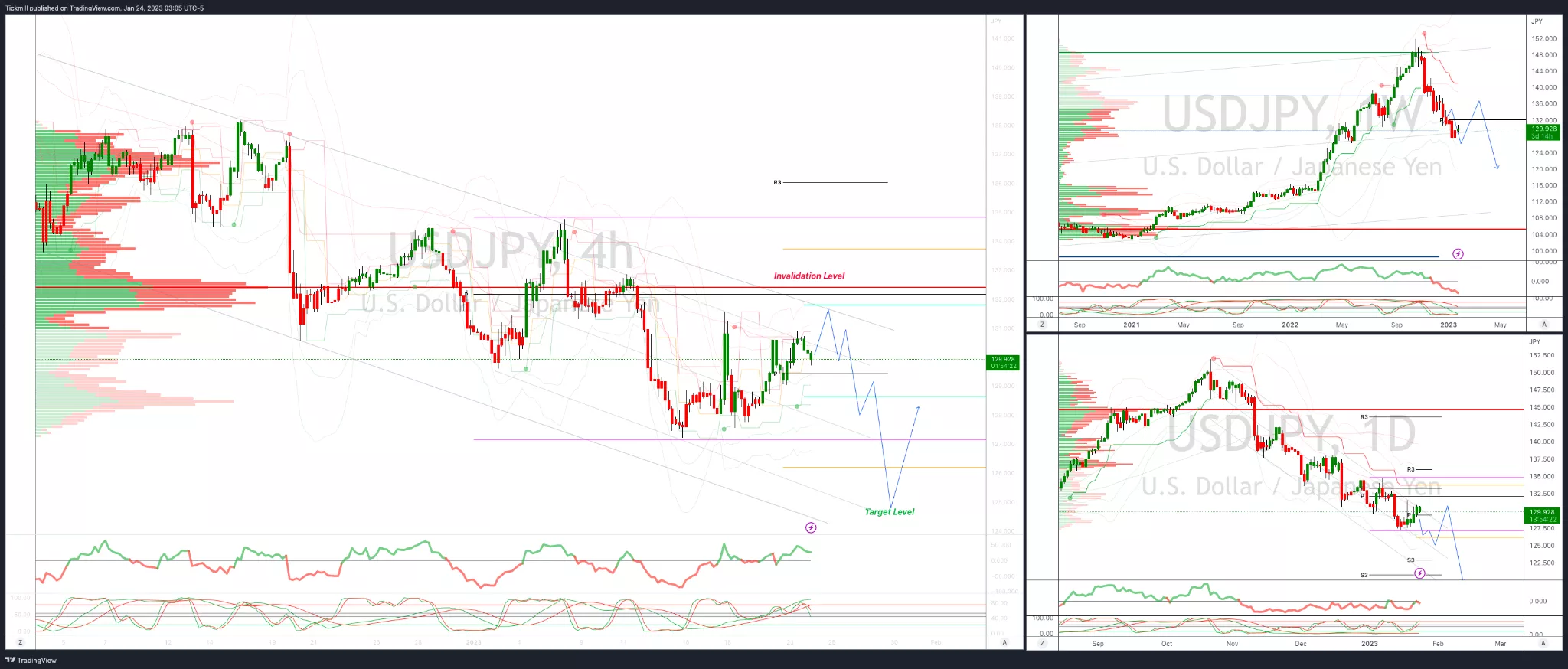 AUDUSD Bias: Intraday Bullish Above Bearish below .7060
Primary resistance is .7060
Primary objective is .6939
Above .7060 opens .7110
20 Day VWAP bullish, 5 Day VWAP bearish
(Click on image to enlarge)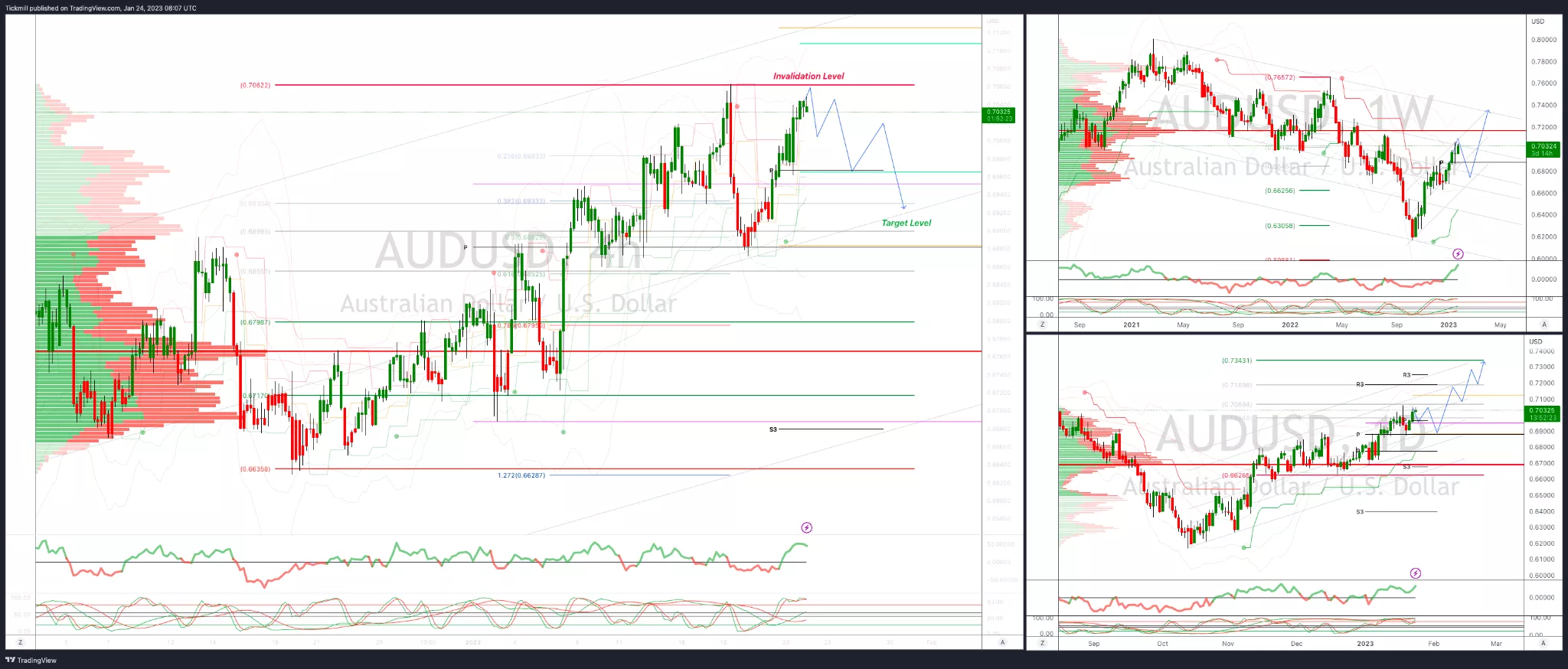 BTCUSD Bias: Bullish Above Bearish below 20300 - 22000 Target Hit - New Pattern Developing
Primary support 21600
Primary objective is 23000
Below 21500 opens 20700
20 Day VWAP bullish, 5 Day VWAP bullish
(Click on image to enlarge)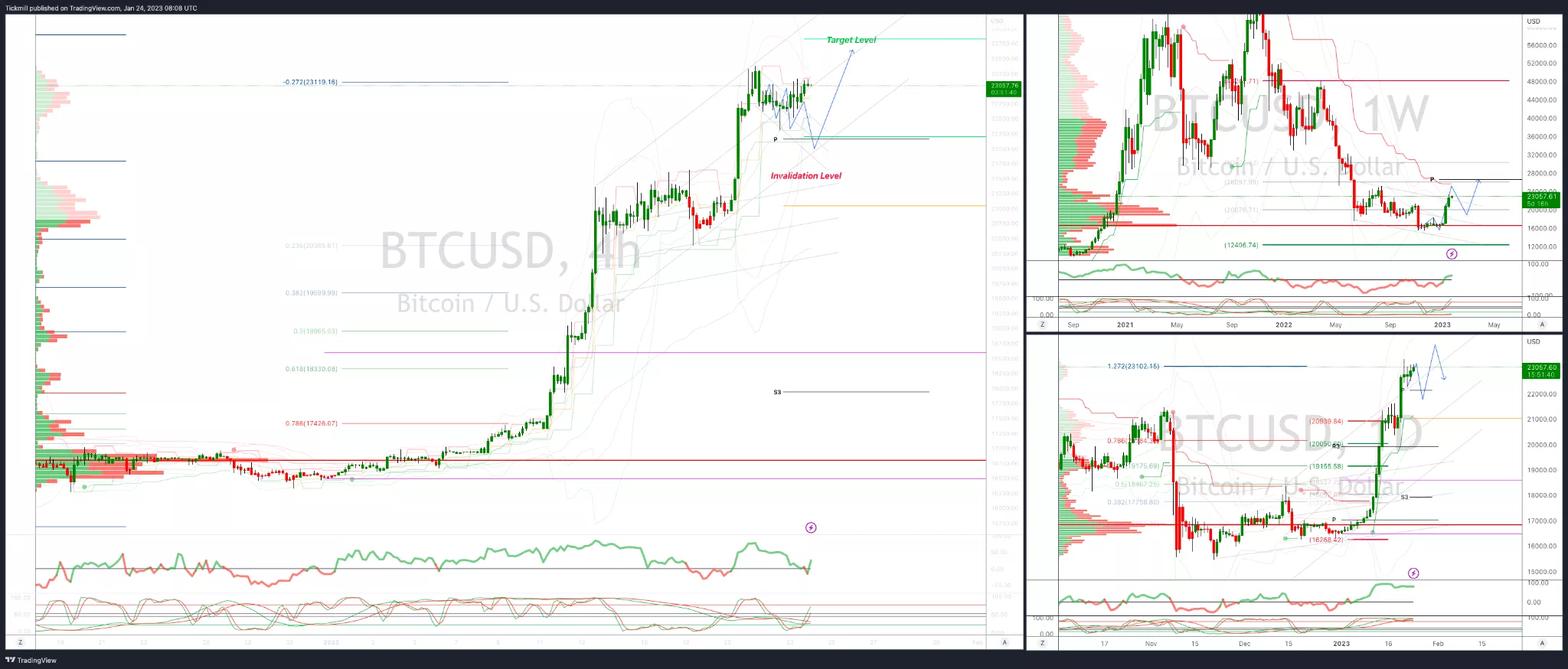 ---
More By This Author:
Risk Sentiment Supported By Fed 'Pause' Expectations
Chinese Market Head Into Lunar New Year Near Bull Market Territory
EURUSD While 1.050's Support Target 1.12 Next
Disclaimer: The material provided is for information purposes only and should not be considered as investment advice. The views, information, or opinions expressed in the text belong solely to ...
more