Daily Market Outlook - Thursday, March 30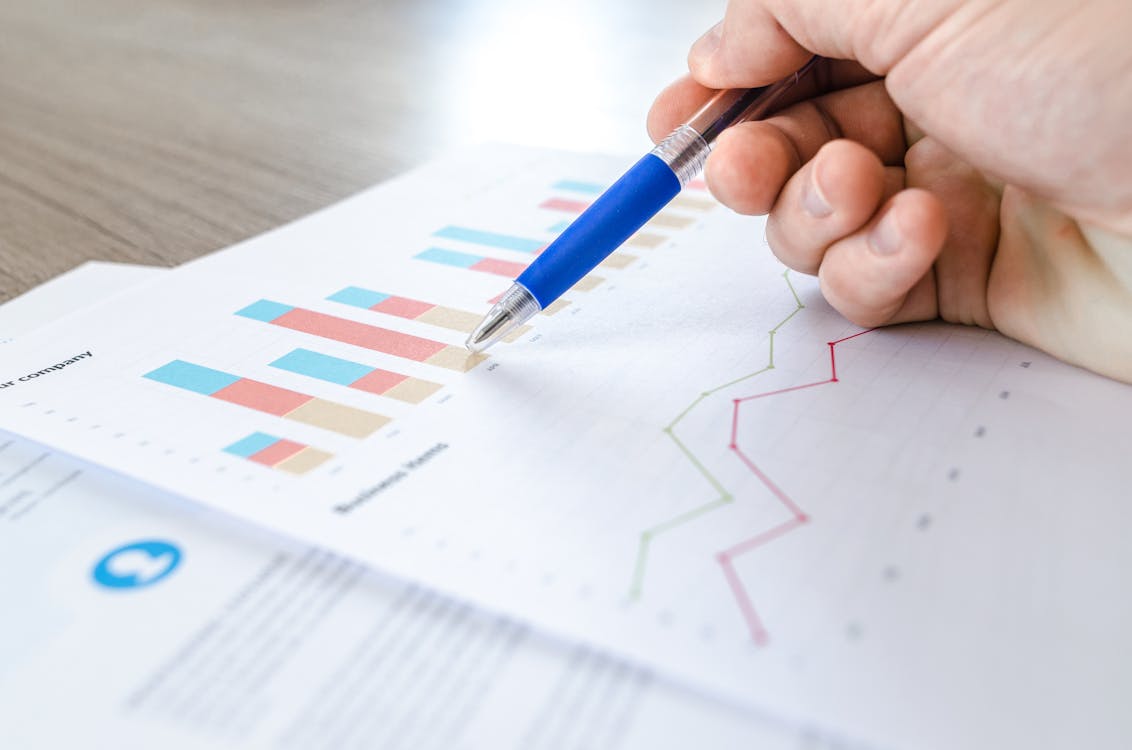 Image Source: Pexels

Nasdaq On The Cusp Of A New Bull Market
Month and quarter-end flows have seen Asian equity markets trade with a subdued tone, the upbeat finish on Wall Street failed to follow into the Asian session in any meaningful fashion as investors closed out positions, without any data catalyst to take advantage of Asian markets remained relatively range bound. Stateside, however, the Nasdaq is poised to close out the quarter with record returns pointing to the potential for a technical new bull market set to be confirmed, as the tech-heavy index is set to post 20%+ returns from its December lows.
Another quiet European data session this morning with the only prints of interest coming from Eurozone March inflation indications delivered via German and Spanish numbers ahead of the Eurozone flash estimate on Friday. Investors will be alert to signs of a retreat in headline inflation due mainly to energy prices. Germany's harmonized inflation is expected to drop to 7.5% from 9.3%. Core inflation, however, is expected to remain stubbornly high.
The latest print for US Q4 GDP is expected to remain at 2.7% year over year. US weekly jobless claims are expected to remain at record lows, suggesting little in the way of loosening the US labor market. US investors will likely be sitting on the sidelines ahead of Friday's PCE deflator, the much-touted preferred inflation gauge for the Federal Reserve. Fed's Barkin (non-voter), Collins (non-voter) and Kashkari (voter) will speak, while US Treasury Secretary Yellen will also be making some comments these come after her recent ambiguity around deposit insurance and the governments' inclination or lack thereof to support depositors at all costs.

FX Options For 10am New York Cut
EUR/USD: 1.0700 (EU2.84b), 1.1000 (EU1.89b), 1.1300 (EU1.63b)
USD/JPY: 131.00 ($1.55b), 132.00 ($1.39b), 131.50 ($1.29b)
USD/CNY: 6.8600 ($398m), 6.8785 ($373.3m), 6.9000 ($334.6m)
USD/CAD: 1.1300 ($600m), 1.2450 ($540m), 1.3513 ($500m)
USD/MXN: 18.00 ($650m), 18.70 ($499.8m), 18.90 ($483.9m)
GBP/USD: 1.1200 (GBP619.5m), 1.2000 (GBP513.7m), 1.2200 (GBP426.3m)
AUD/USD: 0.6650 (AUD850m), 0.6600 (AUD833.6m), 0.6745 (AUD589.7m)
USD/KRW: 1280.00 ($350m)
EUR/GBP: 0.8725 (EU384.6m)
CitiFX preliminary estimate of month-end FX hedge rebalancing flows points to moderate U.S. dollar selling against all major currencies except the euro. Although fixed income performed strongly across the board, our model suggests that both international equity and fixed income investors will likely be USD sellers this month-end,Japanese investors' needs to increase hedges on well-performing foreign fixed income strengthen the need to buy the yen and sell the dollar, although strong performance of European and UK fixed income weakens the buy signal for euro and sterling.

Overnight News of Note
Bank Relief And Alibaba Policies Nudge Asian Stocks Higher
US Futures Little Changed As Investors Come Off Winning Day
Powell Points GOPs To Estimates Showing One More Rate Hike
White House To Prepare New Bank Rule Proposals After Failures
FDIC To Consider Bank Size In Applying Special Assessment Fee
Li Calls China 'Anchor For World Peace,' Optimistic On Economy
Investors Bet Australia To Manage Soft Landing With High Rates
RBA Review Set To Propose Specialised Board, Fewer Meetings
Australian Job Vacancies Fall Over Quarter, Still High Historically
Bank Of Canada Ready To Act In Case Of Extreme Market Stress
ECB's Schnabel: Underlying Inflation In Eurozone Proving Sticky
BoE's Mann: Low Headline CPI, High Core, Make Policy Difficult
Green Shoot For UK Economy, Firms Forecast Return Of Growth
Alibaba Says May Cede Control Of Some Businesses Over Time
Barclays Strategist: 'Second Wave' Of Deposit Outflows Coming
(Sourced from Bloomberg, Reuters and other reliable financial news outlets)

Technical & Trade Views
SP500 Bias: Intraday Bullish Above Bearish Below 4000
Primary resistance is 4078
Primary objective is 3804
Above 4040 opens 4078
20 Day VWAP bullish, 5 Day VWAP bullish
(Click on image to enlarge)
EURUSD Bias: Intraday Bullish Above Bearish below 1.0830
Primary support is 1.07
Primary objective is 1.1128
Below 1.0700 opens 1.0660
20 Day VWAP bullish, 5 Day VWAP bearish
(Click on image to enlarge)
GBPUSD Bias: Intraday Bullish Above Bearish below 1.2280
Primary support is 1.2200
Primary objective 1.2411
Below 1.2170 opens 1.2100
20 Day VWAP bullish, 5 Day VWAP bullish
(Click on image to enlarge)
USDJPY Bias: Intraday Bullish above Bearish Below 133.00
Primary resistance is 135.15
Primary objective is 129.15
Above 136 opens 137.90
20 Day VWAP bearish, 5 Day VWAP bearish
(Click on image to enlarge)
AUDUSD Bias: Intraday Bullish Above Bearish below .6696
Primary resistance is .6740
Primary objective is .6950
Below .6560 opens .6450
20 Day VWAP bearish, 5 Day VWAP bullish
(Click on image to enlarge)
BTCUSD Intraday Bias: Bullish Above Bearish below 26500
Primary support 23000
Primary objective is 30000
Below 23000 opens 22400
20 Day VWAP bullish, 5 Day VWAP bullish
(Click on image to enlarge)
---
More By This Author:
Daily Market Outlook - Wednesday, March 29
Daily Market Outlook - Friday, March 24
Daily Market Outlook - Thursday, March 23
Disclaimer: The material provided is for information purposes only and should not be considered as investment advice. The views, information, or opinions expressed in the text belong solely to ...
more