Qutoutiao Could Dip When IPO Lockup Expires
March 13, 2019, concludes the 180-day lockup period on Qutoutiao Inc. (QTT).
When the lockup period ends for Qutoutiao, its pre-IPO shareholders and company insiders will have the opportunity to sell large blocks of currently restricted stock for the first time. The potential for a sudden increase in stock traded on the secondary market may negatively impact the share price of QTT in the short term.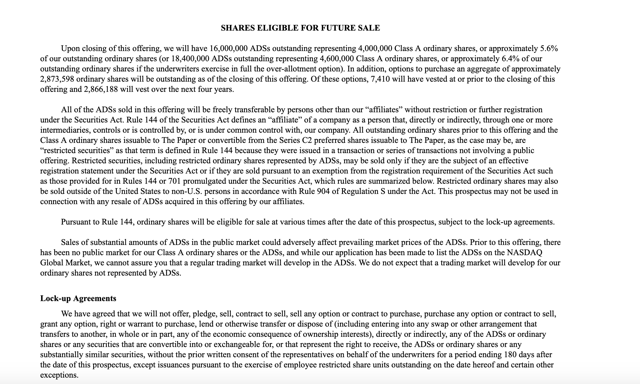 Currently, QTT trades in the $12-12.50 range. QTT had a first-day return of 128.1%. It has a return from IPO of 94.3%.
Business Overview: Content Platform in the People's Republic of China
Qutoutiao is a mobile app that provides content such as articles and short videos to its users. The content comes from both freelancers and professional media. The company notes in its SEC filing that it is the number 2 mobile content aggregator in the country.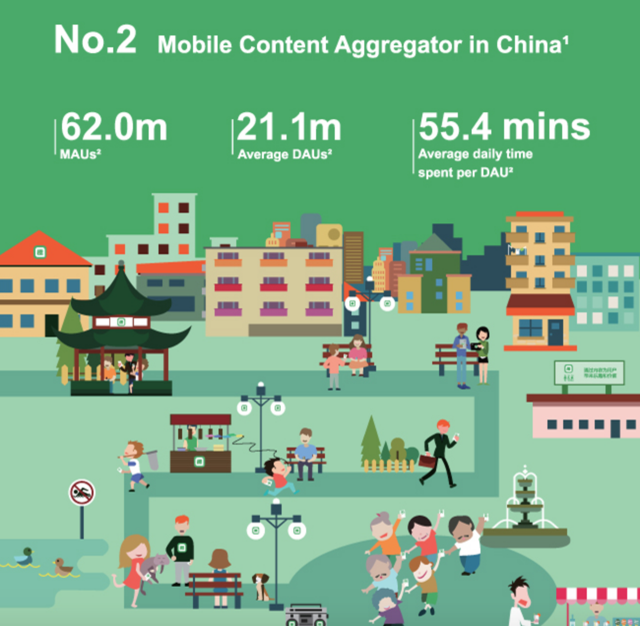 The content feed is adjusted in real time based upon each user's behavior, profile, and social relationships using the company's proprietary AI-driven content recommendation software.
The company launched in June 2016. By August 2018, it had approximately 62 million MAUs and approximately 21.1 million DAUs.
Qutoutiao uses a gamified loyalty program to increase its popularity and engagement. Registered users earn loyalty points by referring friends, consuming content, and engaging with the platform. The company reports that this loyalty program has a positive impact on keeping customer acquisition costs low while enhancing user stickiness.
Qutoutiao focuses on light-hearted content such as humor and human interest stories. The content generally comes from professional media and a base of over 230,000 freelancers registered on the QTT platform. In June 2018, the platform had around 6 million pieces of content added. Approximately 3 million of those were videos. In May 2017, QTT launched a mobile application enabling users to create and upload videos. QTT plans to diversify into other types of content, including casual games, literature, animations, live streaming, and comics.
Disclaimer: I wrote this article myself, and it expresses my own opinions. I am not receiving compensation for it. I have no business relationship with any company whose stock is mentioned in this ...
more