Bitcoin And Ethereum Find Support After Widespread Sell-off
Bitcoin (BITCOMP) and ethereum (ETH-X) have climbed off lows seen over the weekend as buyers return following a widespread sell-off which has seen many cryptoassets halve in value.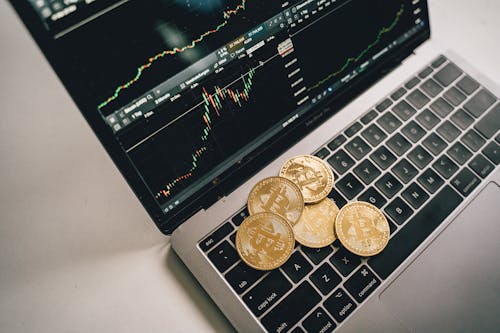 The two largest cryptoassets by market capitalization, bitcoin and ethereum are both up almost 10% off lows this morning.
Bitcoin, which fell as low as $33,525 overnight, is trading above $36,000 this morning, while ethereum is at $2,195, having dropped to $2,029 in the last 24 hours.
The last two weeks have seen a sharp correction for cryptoassets driven by a wave of profit-taking, comments from Tesla CEO Elon Musk on the environmental impact of mining, and a crackdown on cryptoassets in China.
Nonetheless, bitcoin is still above the level it started 2021 at, while ethereum is more than three times higher than its opening level on January 1.
Musk voices tacit support for cryptoassets after sell-off
Elon Musk has said he "supports" crypto in the "true battle" between fiat currencies and cryptoassets, in a new series of tweets.
Musk has been under fire for sparking the sell-off which has halved the value of many cryptoassets in May, after he questioned the environmental damage mining was doing.
But he reiterated his support for cryptoassets long-term on twitter, after replying to a user who asked him about the anger being directed at him over the sell-off.
He wrote: "The true battle is between fiat & crypto. On balance, I support the latter."
Red Bull launches fan token via Tezos
Red Bull Racing Honda has announced it is teaming up with blockchain group Tezos for a new, tech-integrated partnership.
The group said it had agreed a multi-year partnership with Tezos, which will become the team's official blockchain partner. Included as a part of the deal, Tezos will be building out Red Bull's (MNST) first ever NFT experience.
Red Bull Racing Honda Team Principal and CEO Christian Horner said Tezos' ability to remain at the cutting edge of blockchain technology makes it a natural fit" for the team.
Disclaimer: This article should not be taken as investment advice, personal recommendation, or an offer of, or solicitation to buy or sell, any financial instruments. This material has been ...
more