What Policy Divergence Means For Metals
Policy divergence between the US and China post-pandemic stands in stark contrast to the aftermath of the Global Financial Crisis. Recently, China has been warning about the impact of high commodity prices on inflation, and the central bank has reportedly asked Chinese banks to tighten credit for the remainder of the year.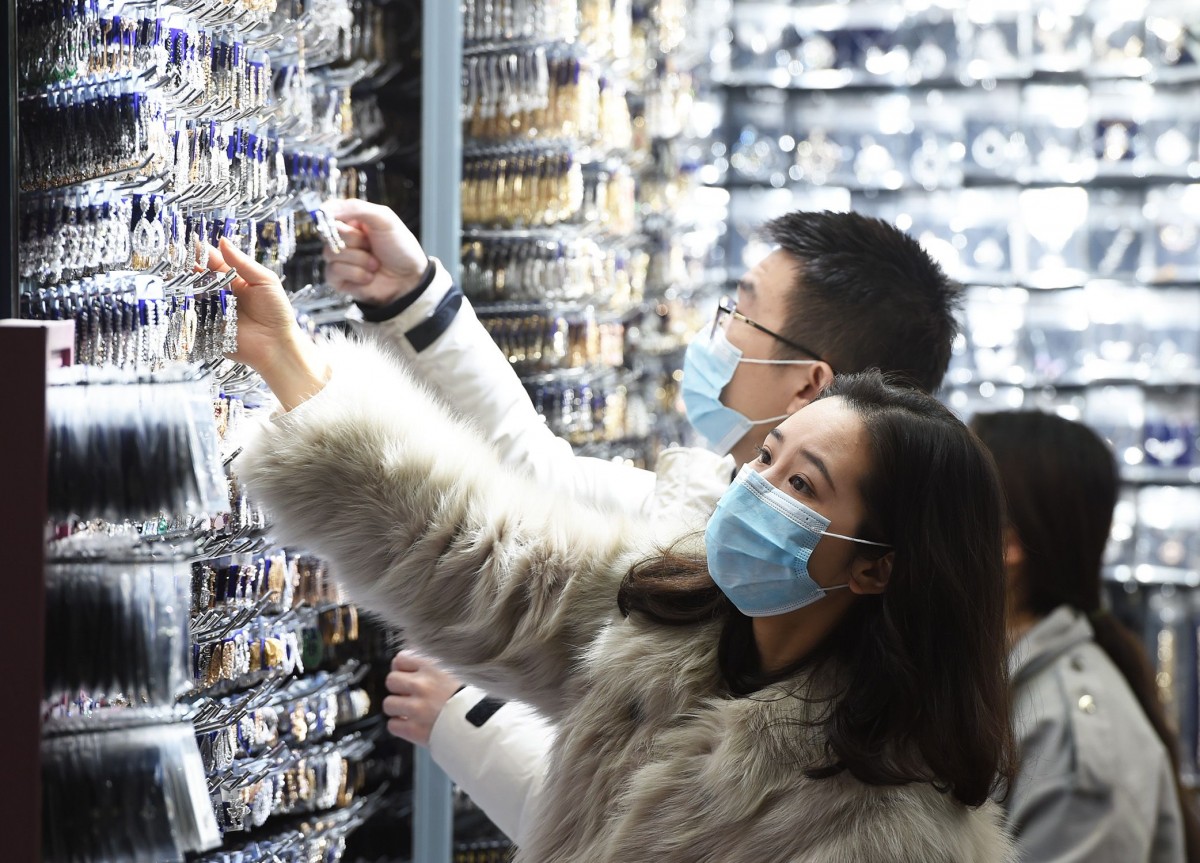 Merchants select goods at the Yiwu International Trade Market in Yiwu City, east China's Zhejiang Province
Policy divergence between the US and China post-pandemic may lead some investors to rethink the market trajectory, which is different from what we saw in the aftermath of the Global Financial Crisis. While the monetary and fiscal policy in the US is extremely loose, policy in China is becoming more prudent.
We noted earlier that China's credit growth may have already peaked during the third quarter of 2020, and we highlighted the impact of the de-leveraging risk on copper, which is very different from the post-GFC cycle. Recently, Chinese authorities have repeatedly warned on inflation pressures from rising commodity prices. The multi-year high metal prices have started to impact a range of manufacturers, which have seen margins squeezed as they have been unable to pass on higher input costs. Some home appliance producers have reportedly hiked product prices while others have swallowed the higher costs or even reduced operations. According to the National Bureau of Statistics (NBS), the Chinese producer price index (PPI), which measures the cost for goods at the factory gate, went up 4.4% year-on-year in March, quickening from the 1.7% rise in February. Officials have quoted the rising energy and metals prices as one of the major drivers behind this. The surge in China's Producer Price Index has been stoking global inflation fears as this has a strong positive correlation with the US Consumer Price Index.
Disclaimer: This publication has been prepared by the Economic and Financial Analysis Division of ING Bank N.V. ("ING") solely for information purposes without regard to any ...
more