US Open: S&P 500 Forecast - Inflation Eases Lifting Stocks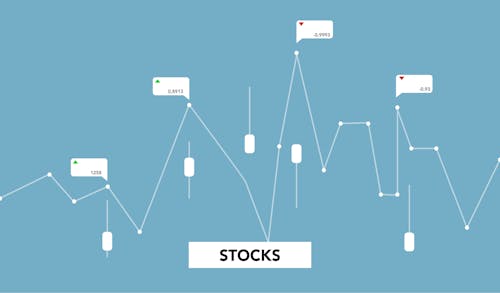 Image Source: Pexels

Stocks rise as core PCE, the Fed's preferred inflation gauge falls to a 15-month low.
US futures
Dow futures +0.3% at 32960
S&P futures +0.3% at 4060
Nasdaq futures +0.16% at 12985
In Europe
FTSE +0.3% at 7646
Dax +0.5% at 15600
US core PCE unexpectedly cools
S&P 500 set to see the strongest weekly performance since early January
EUR/USD falls as eurozone CPI cools
Oil set for 8% gains this week

Fed's main inflation gauge in focus
US futures are after the latest core PCE data unexpectedly cooled fueling optimism that peak interest rates could be near.
The Federal Reserve's preferred gauge for inflation cooled to 4.6% YoY in February, down from 4.7% in January. Expectations had been for the reading to remain unchanged. Meanwhile, personal spending also slowed to 0.2%, down significantly from 2% in January.
Things are moving in the right direction for the Fed but at a painstakingly slow pace.
The data comes after the markets had scaled back rate hike bets as the banking crisis unfolded and priced in a pause by the Fed in the May meeting and two rate cuts by the end of the year.
In line with less hawkish Fed bets, stocks are rising and the USD has eased.
US indices are set to book strong gains across the week with the S&P 500 on course for its best week since January.
Looking ahead attention will now pivot toward US Michigan consumer confidence which is expected to confirm the preliminary reading of 63.2 in March, down from 67 in February.

Corporate news
Amazon will be in focus as UK workers strike for 6 days in April in a dispute over pay. The GMB trade union said that more than 560 workers at the Coventry warehouse could walk out.
Virgin-Orbit slumps by 40% pre-market after the satellite-launch provider lays off 85% of its staff and told employees that it would halt operations.

Where next for the S&P 500?
The S&P500 rebounded off the rising trendline support and extended gains above the 200, 100 & 50 sma. This and the RSI above 50 keeps buyers hopeful of further upside. Buyers will look for a rise over 4078 the March high to extend the bullish trend towards 4100 round number and 4144 the December high. A fall below the 100 sma at 3980 could negate the near-term trend and a close below the 200 sma at 3944 would be significant.

FX markets – USD eases, EUR falls
The USD falls from daily highs as investors digest the latest core PCE data which suggests that peak rates could be near.
EUR/USD is falling as investors continue to digest mixed inflation data from the block. while headline inflation fell by more than expected to 6.9% YoY, core inflation actually rose to 5.7% YoY, up from 5.6%, keeping pressure on the ECB to continue hiking rates.
GBP/USD is flat but it's still set to gain around 1% across the week as the pound was supported by expectations that the Bank of England will need to raise interest rates further. UK Q4 GDP was upwardly revised to 0.1% QoQ, up from 0% in the preliminary reading. UK food inflation also hit a record high this week.
EUR/USD +0.06% at 1.0885
GBP/USD +0.0% at 1.2383

Oil rises 8% across the week
Oil prices are rising again on Friday and are on track to gain over 8% across the week. WTI oil has risen over $75 per barrel to a 2-week high. Yet despite strong gains Across the path two weeks oil is on track to fool just over 2% across March. this would mark its fifth straight monthly decline.
Losses across the month have come as investors fretted over the banking turmoil in the US and Europe turning into a full-blown global recession. More recently there is losses have been reversed as investors consider that the move was overdone.
US inventories falling to a two-year low as well as disruption in supply from Kurdistan in Iraq have also supported oil prices.
WTI crude trades +1% at $75.00
Brent trades at +0.8% at $78.90

Looking ahead
15:00 US Michigan consumer confidence
20:00 Fed Williams speaks
---
More By This Author:
Two Trades To Watch: EUR/GBP, Gold - Friday, March 31
US Open: Nasdaq Enters A Bull Market
Two Trades To Watch: EUR/USD, GBP/USD
Disclaimer: The information on this web site is not targeted at the general public of any particular country. It is not intended for distribution to residents in any country where such ...
more