Timber! What Do Insane 2021 Lumber Prices Mean For You?
As many commodities have continued to climb impressively, one stands out like a sore thumb to me: lumber. What can the price of lumber mean, or more importantly, do for you?
Before diving into the lumber market, let's review the current state of the S&P 500.
There weren't too many surprises in the S&P 500 in Tuesday's cash session, as the SPX settled practically flat on the day. SPX is at the higher end of its recent range, as discussed in yesterday's publication. It will most likely require a catalyst of some sort to push through higher or break lower from here. Will Thursday's CPI data be the catalyst? I think it could be.
After last month's monster CPI print, traders are on their tippy-toes waiting for this data release. It is important to know that the SPX was already down for two consecutive sessions when last month's CPI print came out. It then sold off further intraday (May 12) and closed sharply lower.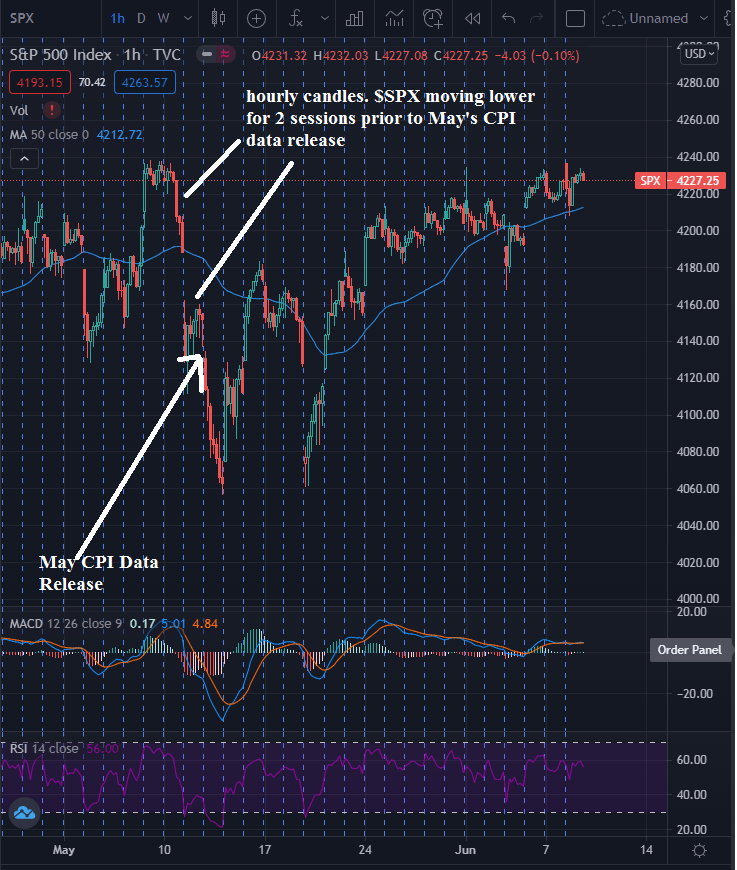 Figure 1 - SPX S&P 500 Index April 28, 2021 - June 8, 2021, Hourly Candles Source tradingview.com
It seems like everyone is talking about inflation, and with good reason! It is real and is impacting lives. All eyes are peeled for Thursday's CPI data release.
Speaking of inflation, have you noticed the price of lumber lately? We all know that commodities are much higher and that homes are priced ridiculously high across most of the US. What amazes me is the demand and ability for borrowing at such high prices...but that is a subject for another time.
Check out this long-term chart of Lumber Futures (front-month):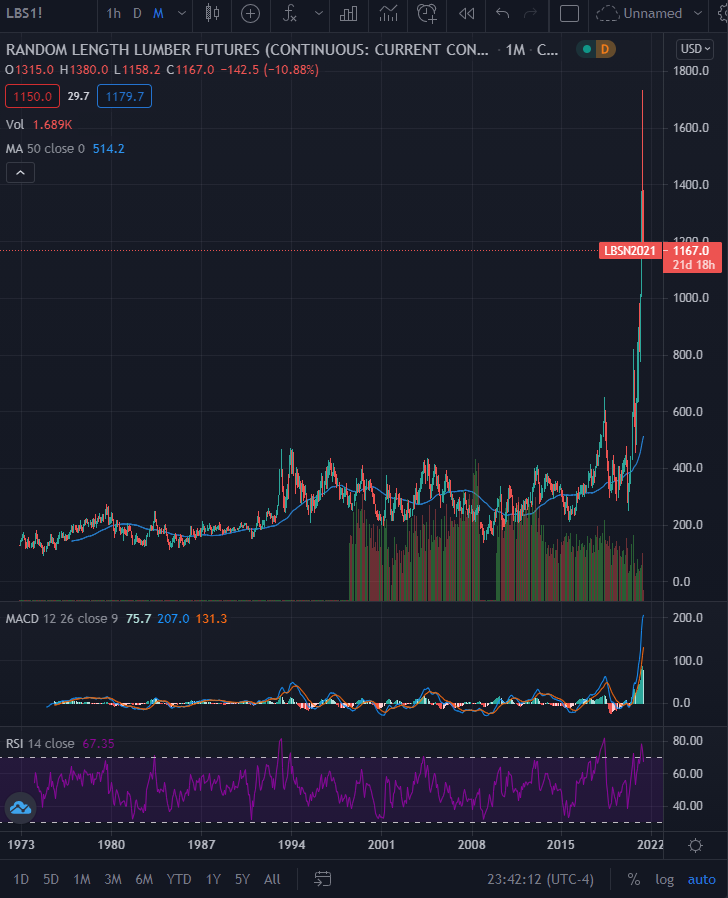 Figure 2 - LBS1! Random Length Lumber Futures Continuous Contract December 1972 - June 2021 Monthly Candles Source tradingview.com
That's a 48-Year chart for lumber, folks. Again, that is a chart for lumber. There is no Bitcoin or Dogecoin inside the lumber. There isn't any 24K gold hiding in there. It is wood, and it managed to go ~ 8X from the pandemic lows.
Disclaimer: This content is for informational and analytical purposes only. All essays, research, and information found above represent analyses and opinions of Rafael Zorabedian, and Sunshine ...
more