These Two Traps Are The Key To Making Money On Wednesday
Markets are range-bound going into the last day of November, which means Breakout TRAPS are likely where the EASY MONEY's gonna be tomorrow!
E-mini and Nasdaq are bearish into ranges – I'm definitely looking for breakouts going lower, but let's hope we get this BULL TRAP first!!
Crude Oil is bullish into a range – buyers will be looking for breakouts going higher, but I'll be watching for a BULL TRAP if they fail off the highs!

E-Mini S&P (ES):
(Click on image to enlarge)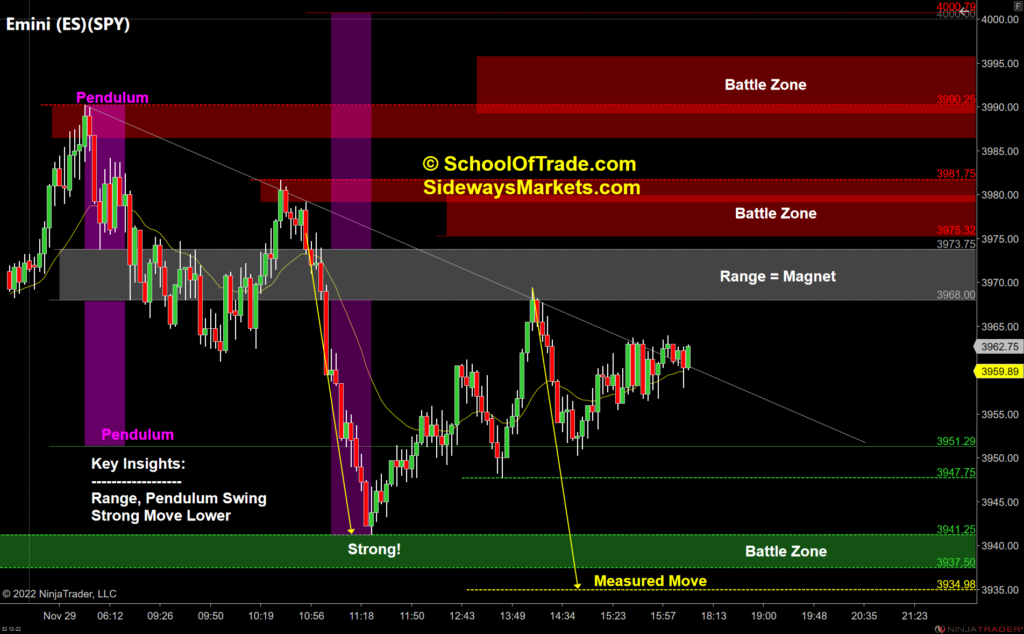 The Emini is bearish, but sellers appear to be struggling around the pendulum-swing support, telling us to expect a rotation back to range highs.

E-Mini Nasdaq (NQ):
(Click on image to enlarge)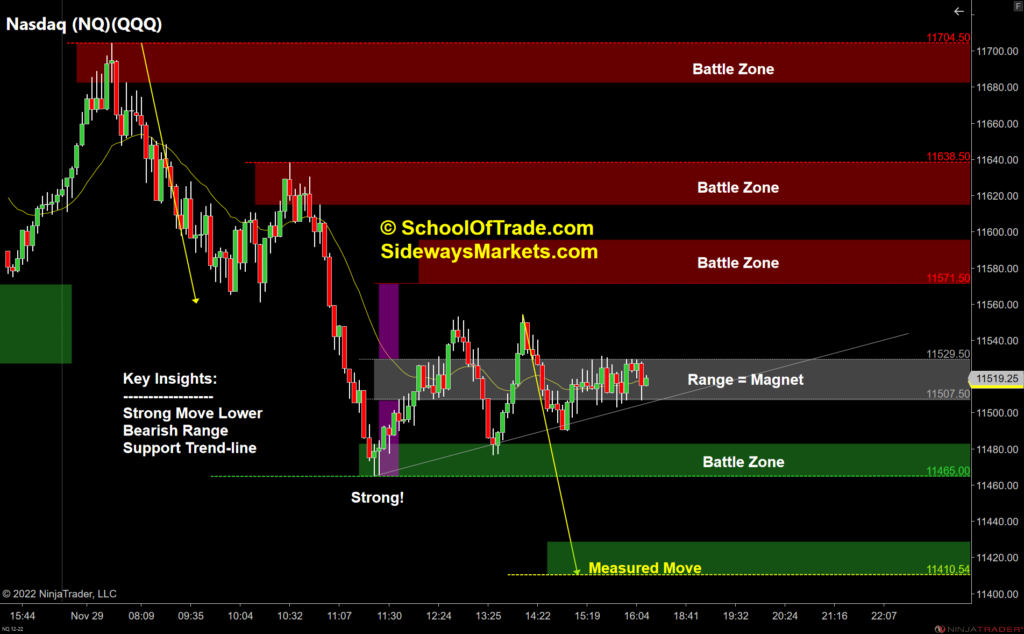 The Nasdaq is bearish into a range, telling us that sellers will be looking for entries off resistance levels above, or breakouts below.

Crude Oil Futures (CL):
(Click on image to enlarge)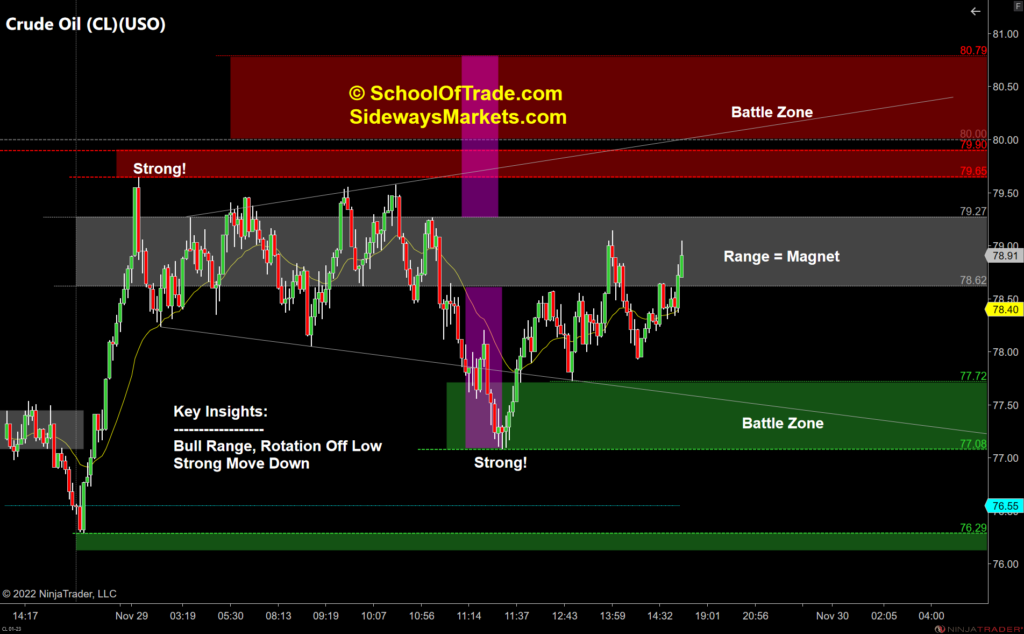 Crude Oil is bullish, with buyers trying to complete a pendulum-swing back up to the highs, where it's safe to assume sellers will be looking for reversals back down again.
Video Length: 00:42:08
---
More By This Author:
This Bear Trap Pullback Could Be Easy Money Ahead Of Election
These FOMC Traps Could Be The Key To Profits On Wednesday
This Earnings Trap Could Be The Easiest Money All Week
Disclaimer: Join our Free Trading Course. Joseph James, SchoolOfTrade.com and United Business Servicing, Inc. are not ...
more