These 2 Bull Traps Could Easily 15x On Friday – Don't Miss
One day left, let's finish strong!
Markets rolled over into bearish ranges this afternoon, telling us to focus on these (2) key setups on Friday…
No matter which direction we go… these BULL TRAPS are likely where the EASY MONEY will be made on Friday – don't miss 'em!
Emini and Nasdaq are bearish into ranges – I'd love a bull trap reversal off today's highs, but I won't hesitate to short one of these bull trap breakouts too!
Crude Oil is bearish after this morning's reversal and sellers will be looking for BULL TRAPS off the high of this new *hidden* channel!

E-Mini S&P (ES):
(Click on image to enlarge)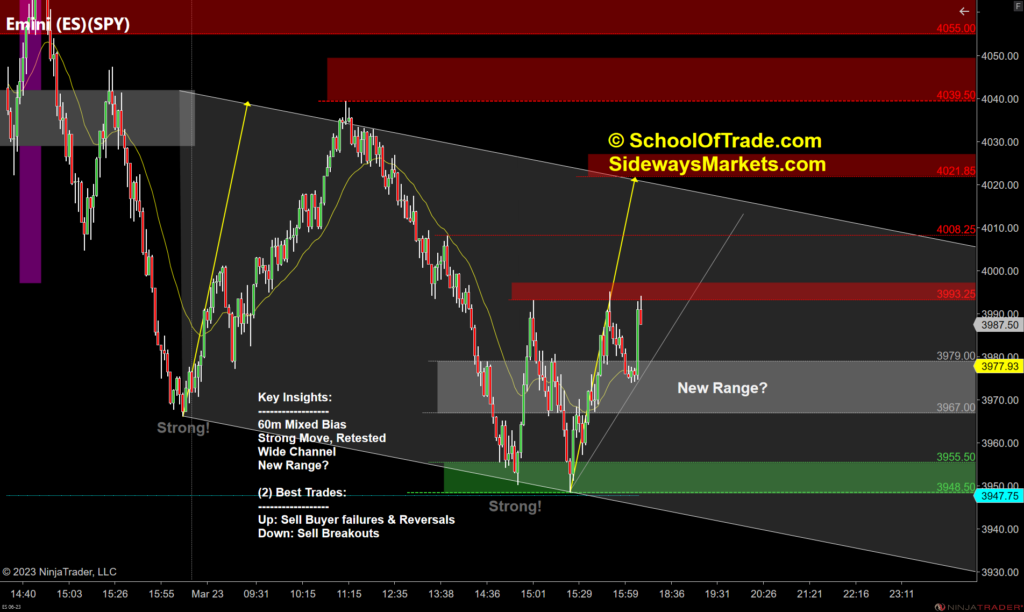 Emini is bearish after the market rolled over this afternoon, and this new range tells us sellers will be looking for buyer failures off resistance overhead, or breakouts going lower.

E-Mini Nasdaq (NQ):
(Click on image to enlarge)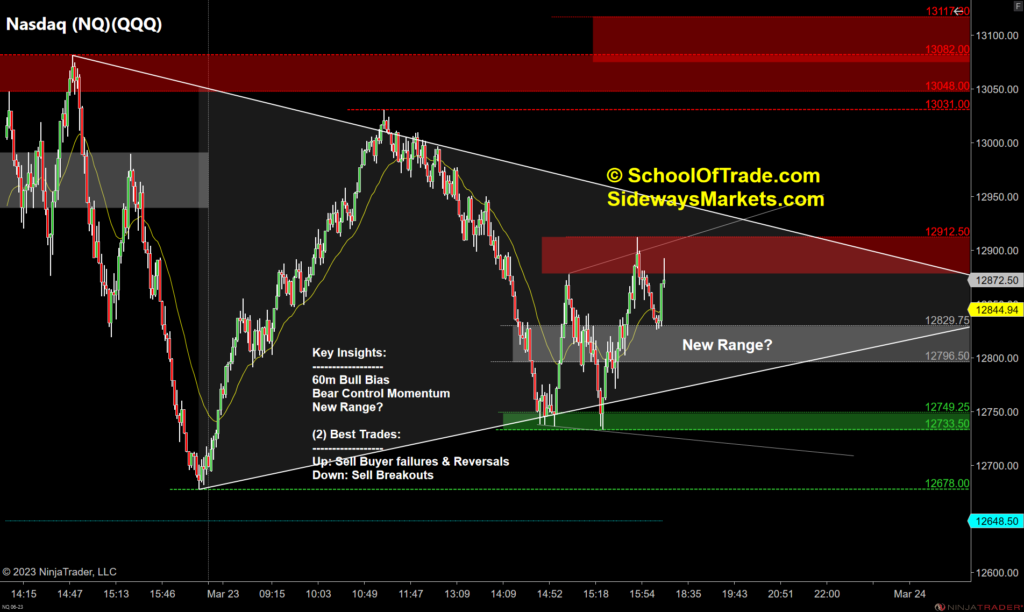 Nasdaq is bearish into a range, telling us that sellers will be looking for reversals off resistance levels overhead, and breakouts below.

Crude Oil Futures (CL):
(Click on image to enlarge)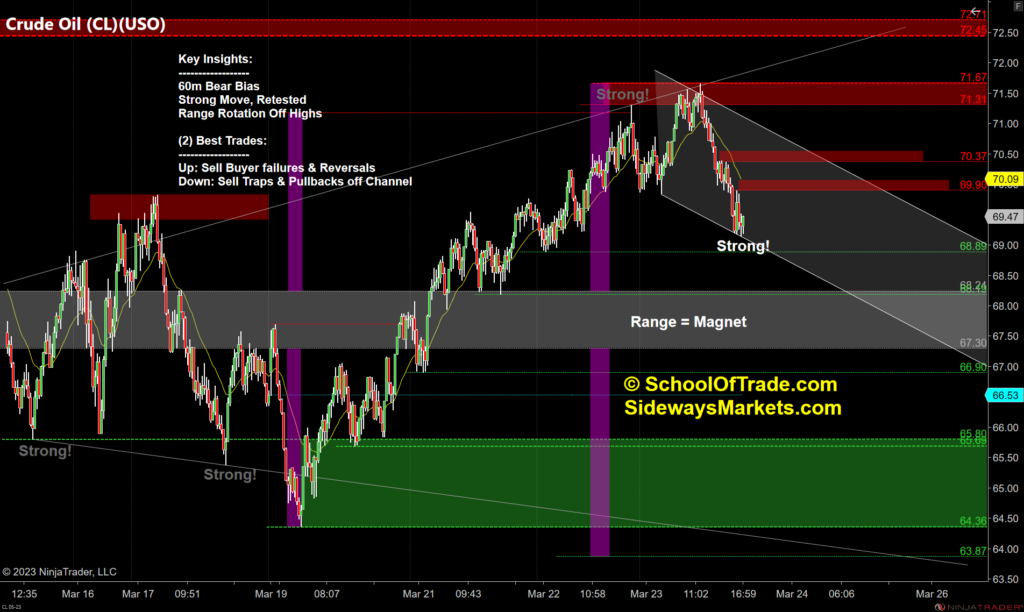 Crude Oil is bearish as price rotates off the high of a larger range.
Sellers will be looking for traps and pullbacks as we go back into the range below.
Video Length: 00:33:40
---
More By This Author:
These Bear Trap Breakouts Could Be Easy Money Before The FOMC
This Perfect Pullback Could Easily 15X Tomorrow
This CPI Reversal Could Easily 10x On Retail Sales Tomorrow
Disclaimer: Join our Free Trading Course. Joseph James, SchoolOfTrade.com and United Business Servicing, Inc. are not ...
more