The US And European Stock Indices Rise As The Banking Crisis Eases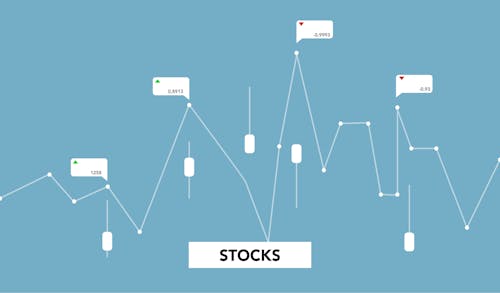 Image Source: Pexels

The US stock indices rose sharply on Wednesday as concerns about stress in the banking sector eased, while upbeat earnings reports and growing expectations that the Federal Reserve will halt interest rate hikes further boosted sentiment. As the stock market closed yesterday, the Dow Jones Index (US30) increased by 1.00%, and the S&P 500 Index (US500) added 1.42%. The Nasdaq Technology Index (US100) jumped by 1.79%.
Micron Technology Inc (MU) was up more than 7% after the chipmaker predicted that artificial intelligence would significantly boost its sales in 2025. Lululemon Athletica (LULU) Inc's papers jumped by 12.9% after an optimistic outlook for its annual results, giving the Nasdaq a significant boost.
For now, banking stress in the United States seems to be under control. Leading US banking regulators said Monday that they plan to tell Congress that the overall financial system remains on solid footing, despite recent bank failures. On Tuesday, Michael Barr, the Fed's vice chairman for oversight, told the Senate Banking Committee that Silicon Valley Bank's problems stemmed from "terrible" risk management, suggesting it could be an isolated incident.
Canadian Finance Minister Chrystia Freeland's promise of a fiscally prudent budget in the face of high inflation has disappointed some strategists who had hoped for restrained spending by the government. Analysts said increased spending in Canada's budget leaves the government with fewer reserves to fight a possible economic downturn, and it could prevent the Bank of Canada from moving to cut interest rates. Analysts are concerned that the deficit, estimated at 43 billion Canadian dollars ($31.7 billion) from 2022-2023, or 1.5% of GDP, is larger than it should be at this stage of the economic cycle.
Equity markets in Europe were mostly up yesterday. Germany's DAX (DE30) increased by 1.23%, France's CAC 40 (FR40) added 1.36%, Spain's IBEX 35 (ES35) was up by 1.41%, and the British FTSE 100 (UK100) closed up by 1.07%.
ECB spokesman Kazimir said yesterday that the ECB should keep a close eye on the situation and be ready to take any steps to ensure price and financial stability in the Eurozone. For now, the ECB is expected to continue to raise rates aggressively at its next meeting.
Oil rose slightly on Wednesday as supply shortage fears following an unexpected drop in US crude inventories and the halt of oil exports from Iraqi Kurdistan were partially offset by a smaller-than-expected decline in Russian production. Russian oil production fell by about 300,000 BPD in the first three weeks of March, below the planned 500,000 BPD cut. The US crude inventories unexpectedly declined last week, the Energy Information Administration said Wednesday, as refineries ramped up production after the maintenance season and US imports declined.
Asian markets rose steadily yesterday. Japan's Nikkei 225 (JP225) gained 1.33%, China's FTSE China A50 (CHA50) added 0.17%, Hong Kong's Hang Seng (HK50) jumped by 2.06%, India's NIFTY 50 (IND50) gained 0.76%, and Australia's S&P/ASX 200 (AU200) ended Wednesday with a 0.23% gain.
Broader Asian stocks rose yesterday as US regulators' comments confirmed the strength of the banking system and blamed the recent Silicon Valley Bank collapse on mismanagement rather than systemic risk. But most Asian stocks started lower in early trading Thursday, with Chinese indices under pressure over concerns about slowing economic growth and deteriorating Sino-US relations, while Australian shares rose on the prospect of an imminent pause in the Reserve Bank's rate hike. Analysts lowered their expectations for Australia's interest rate cap because of signs that inflation has peaked and economic growth has slowed. But the RBA is expected to raise rates one more time before announcing a pause.
Alibaba has announced plans to become a holding company, splitting its divisions into six independent companies. Each of these companies will be able to seek outside financing and will eventually be spun off. Alibaba's action was seen as reassuring investors and regulators, leading to a jump in stock prices. It is hoped that this could be a sign that the regulatory measures that have dragged down the Chinese economy are ending.
S&P 500 (F) (US500) 4,027.81 +56.54 (+1.42%)
Dow Jones (US30)32,717.60 +323.35 (+1.00%)
DAX (DE40) 15,328.78 +186.76 (+1.23%)
FTSE 100 (UK100) 7,564.27 +80.02 (+1.07%)
USD Index 102.68 +0.25 (+0.24%)

Important events for today:
Switzerland KOF Leading Indicators (m/m) at 10:00 (GMT+2);
Spanish Consumer Price Index (m/m) at 10:00 (GMT+2);
German Consumer Price Index (m/m) at 15:00 (GMT+2);
US GDP (q/q) at 15:30 (GMT+2);
US Initial Jobless Claims (w/w) at 15:30 (GMT+2);
US Natural Gas Storage (w/w) at 17:30 (GMT+2);
US Treasury Sec Yellen Speaks at 22:45 (GMT+2).
---
More By This Author:
Analytical Overview Of The Main Currency Pairs - Wednesday, March 29
Inflation In Australia Is Falling
Analytical Overview Of The Main Currency Pairs - Tuesday, March 28
Disclosure: This article reflects a personal opinion and should not be interpreted as an investment advice, and/or offer, and/or a persistent request for carrying out financial transactions, ...
more