The Gold Market In 2018
Was 2018 good or bad for the precious metals market? We invite you to read our today's article and learn more about the most important drivers of the gold prices in 2018. This analysis should help investors better understand the gold market, and draw investment conclusions for the new year.
"Hence, we are neutral to slightly bearish for the gold market in 2018." – this is what we wrote in the December 2017 edition of the Market Overview. Fast forward one year (oh my God – when has it passed?) and it turned out that we were right.
Just look at the chart below. It paints the gold prices over the last year. The yellow metal entered 2018 with a quote of $1312.05, while ended the year at $1268 (as of December 27). So, gold dropped 3.4 percent last year, which was exactly in line with our expectations.
Chart 1: Gold prices (London P.M Fix, in $) from December 2017 to December 2018.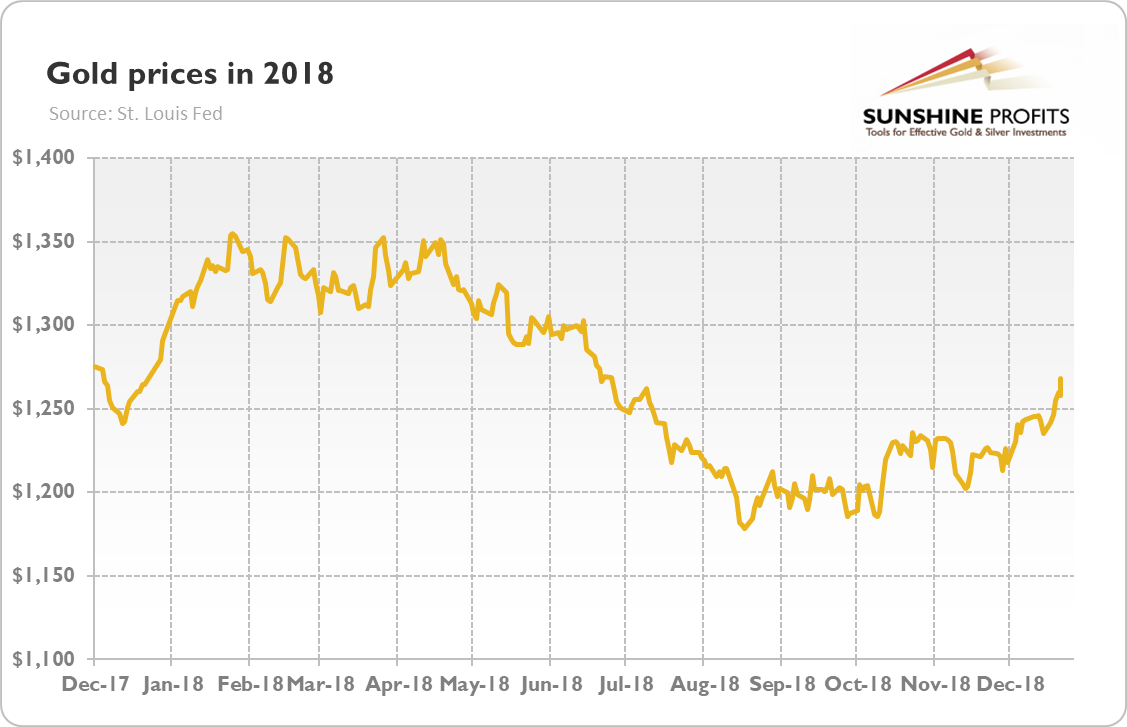 Please note that bullion jumped in the aftermath of the December 2017 FOMC meeting. If we compare today's gold prices to the pre-meeting level (around $1,260) or just to the average of 2017 ($1257.12), it will be even more clear that our "neutral to slightly bearish" call was accurate.
Is the 3-percent drop a big or a small change? Well, it depends on your perspective. If one assumes that gold prices can only rise, they might be disappointed. If one dwells on price around $1.900 and waits for a triumphant comeback, they also might be frustrated. But gold performed poorly not only compared to the glorious 2011 but also to 2017, when it gained more than 10 percent, as one can see in the chart below.
Chart 2: Gold prices (London P.M. Fix, in $) from 2013 to 2018.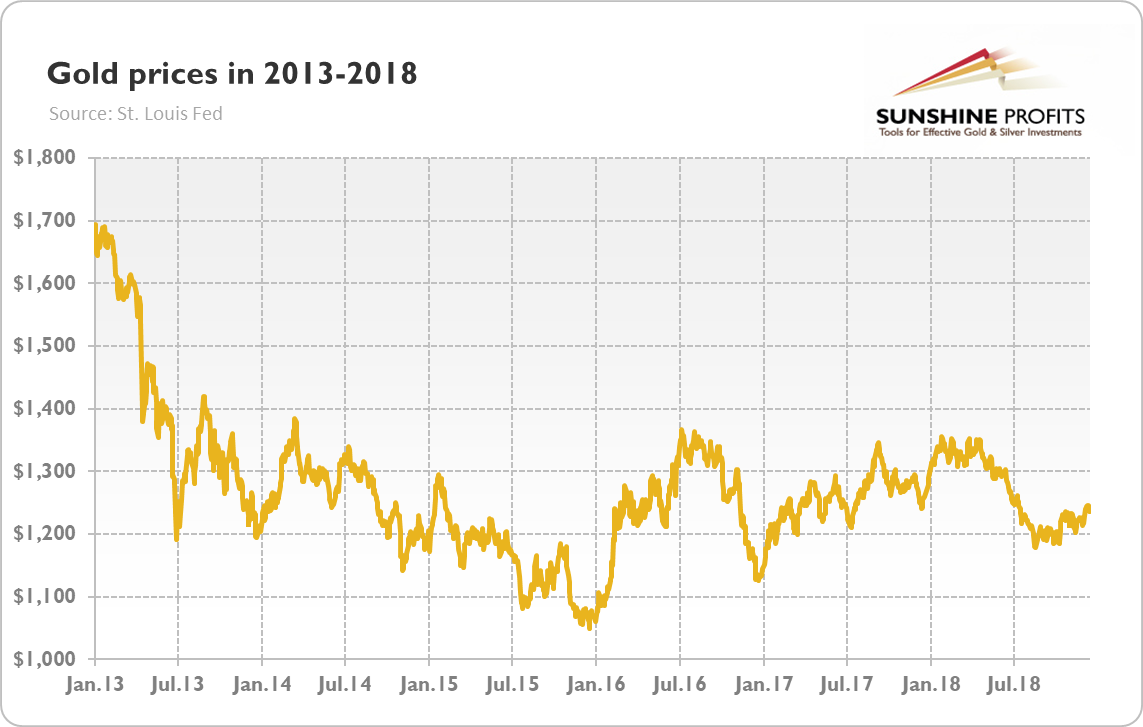 On the other hand, the chart above shows that the drop of 3 percent is actually not unusual for the period starting in 2013. Investors should remember that 2018 was fundamentally very challenging for precious metals. The Fed tightened its monetary policy further, hiking interest rates four times. The US economy accelerated, while inflation remained subdued.
If you enjoyed the above analysis and would you like to know more about the most important macroeconomic factors influencing the U.S. dollar value and the price of gold, we invite you to read the ...
more