Subconscious
Have you ever heard someone say, "In the back of my mind, I was thinking about…" ? Well, in this report I'm going to discuss my analysis ( technical / Cycles / etc) and the conclusions that are drawn from that, but I also wanted to mention a few things that have subconsciously been 'in the back of my mind ' in a few areas.
SPX – Friday I pointed out that we could bounce here, but I still expect a bit more of a drop after a bounce.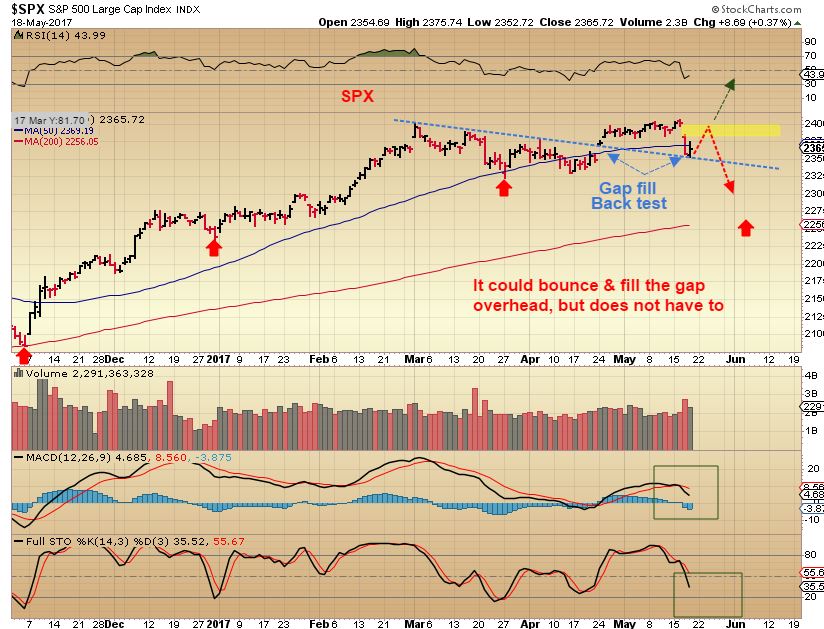 We did get the bounce at multiple support areas after filling a lower gap & 'buy the dip' has been working. Now we could fill the overhead gap.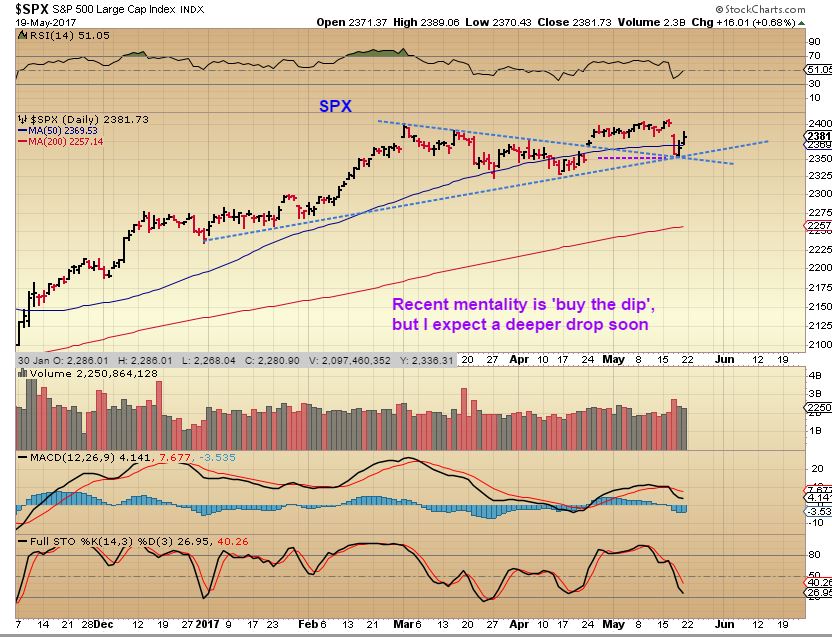 These patterns do look similar with a continuing rally, and some may think that it would lead to further rally upside.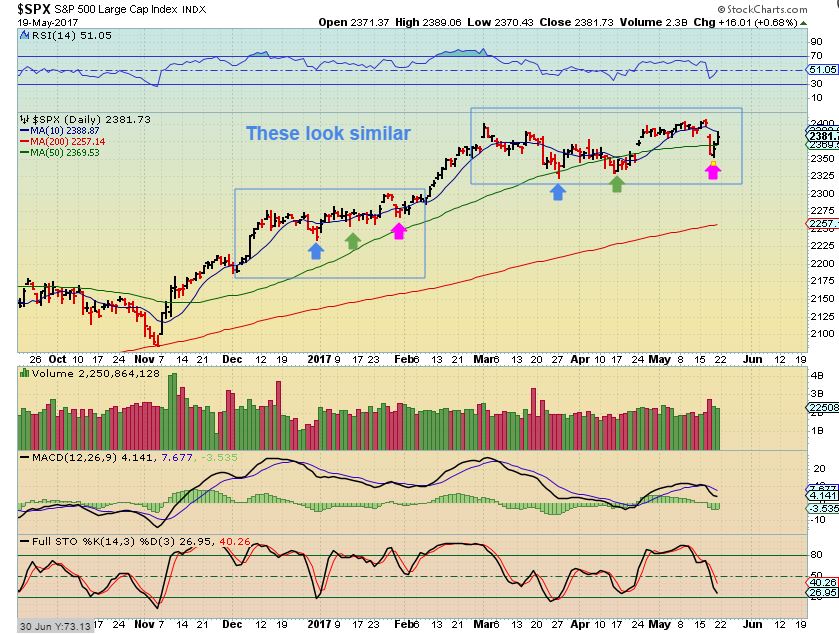 But 'in the back of my mind '…I expect a deeper dip for now due to cycle timing, eventually into an ICL. I pointed that expectation out here on May 12.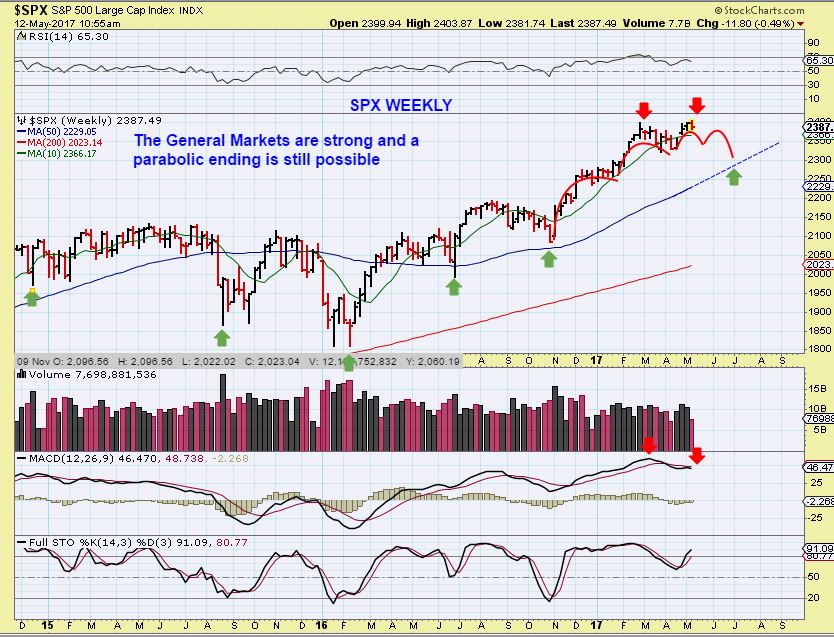 I would be expecting maybe something a little like this.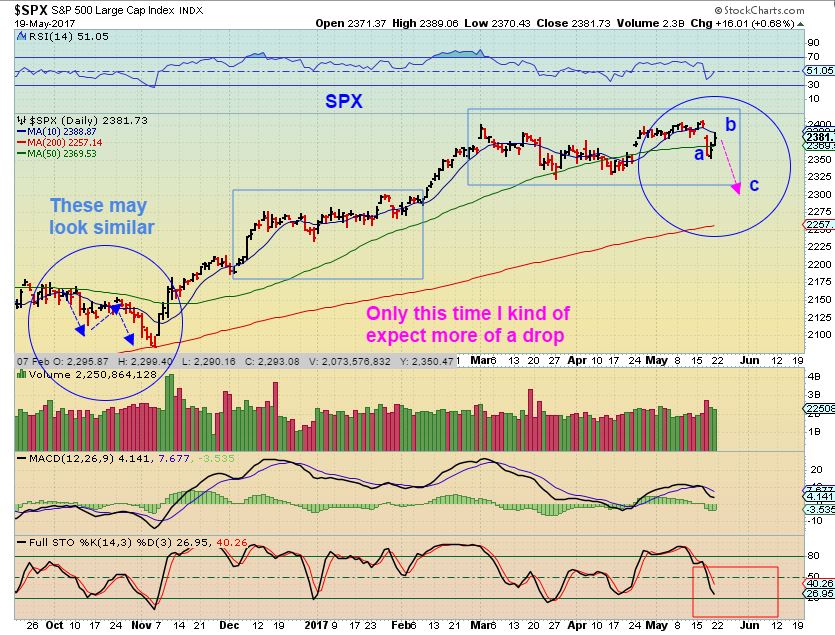 UPDATE: I added this chart to my Wednesday report, where we see a flush like slam that cleans the plate of sellers short term, and then a gradual bounce and dip.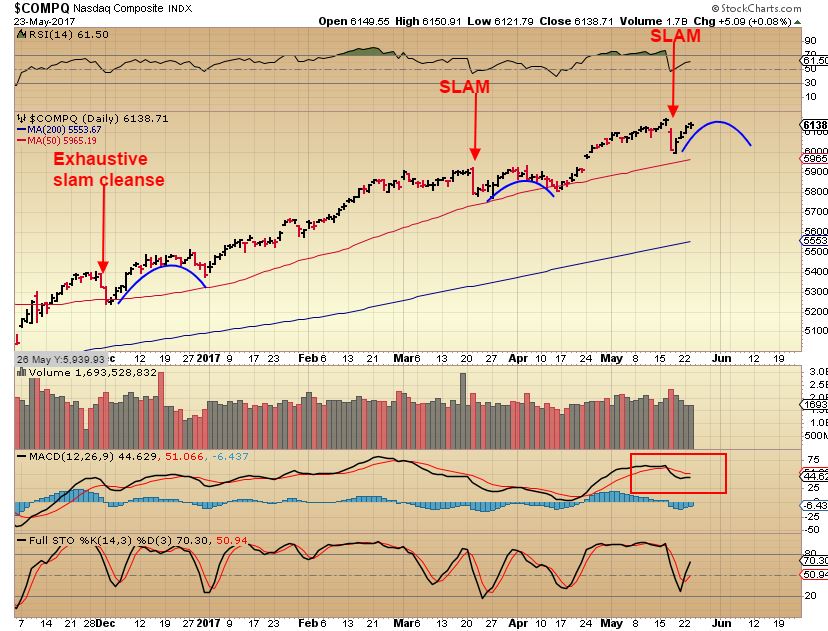 XLF –The fact that the financials still haven't recovered the 50sma is always 'in the back of my mind' too. I have pointed out this weakness, because the markets can still make higher highs for now, but if Financials fail, I would expect the general markets to follow sooner than later.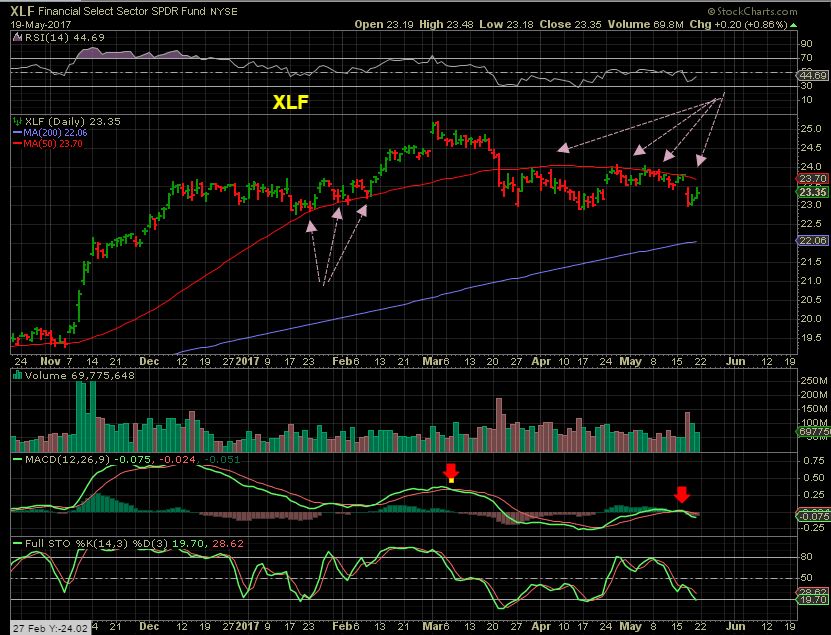 But by now you definitely know that also ' in the back of my mind ', I believe that these markets could have the potential to turn parabolic . They look very similar to the non stop rise in the Nasdaq 1999.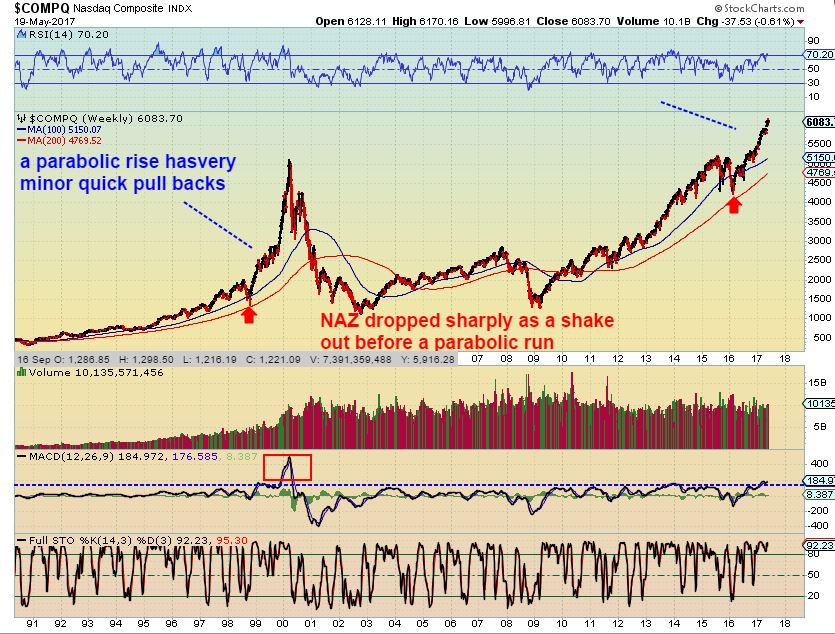 USD – The USD continues to down trend – putting in lower highs and lower lows. The daily cycle counts have extended to almost 40 days so we may have a dcl/ ICL ahead. ( See the chart).I expect an ICL in the USD soon. The inverse relationship between gold and the USD has not been present lately, but a solid move higher soon could still drop gold into the ICL move.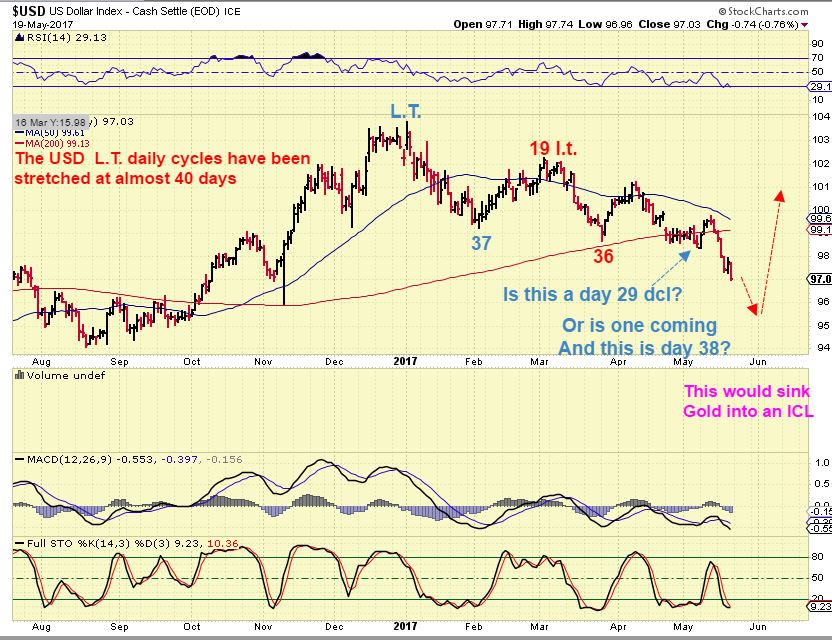 As mentioned, the relationship between gold and USD has disconnected from their normal inverse relationship. That adds a trickiness to the analysis too, because you used to be able to gauge one with the other. 'In the back of my mind', I feel that this constant drop in the USD should have pushed gold a lot higher, and in my analyses this backs up the idea that we still have a drop in Gold coming. More on that later.
My WTIC March 17 chart – I thought that Oil could drop as far as $42 – $44 area. Most of my charts back then showed a $42-$44 target last spring, as shown here.
If you think that this type of technical analysis, cycle timing, and reporting could help you with your investing, why not ...
more