Soybeans Prices Forecast: Supply And Demand Dynamics
Soybeans prices have bounced back in the past few days as investors assess the demand and supply dynamics. Data by TradingView shows that soybean prices jumped to $1,475 or $14.75 per bushel from the month-to-date low of $1,412. This price is ~4% below the highest point this year.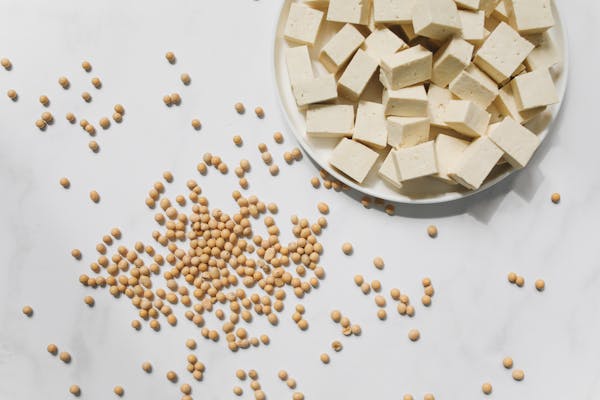 Soybeans demand and supply dynamics
Soybeans is an important crop that is used widely in countries like the United States and China. It is used widely for both animal and human food. It is also used to manufacture soybean oil, which is used widely in many households.
Recent data shows that soybean demand remains high. A good way to look at this is by focusing on China's pig population. This is important for soybean because China is the biggest importer of soybeans, with most of them used to feed pigs.
The most recent data shows that China has the biggest pig population with over 449 million heads. It is followed by the European Union, United States, Brazil, and Russia. In all, China's pig population is bigger than that of other top countries combined.
After a few years of slowing pig population in China, recent data shows that the situation has changed and pushed it to an all-time high. At the same time, China and US trade relations in relation to agricultural products have jumped, leading to more demand.
In the US, soybeans demand is being fueled by the soybean oil manufacturing industry. The WASDE report said:
"With relatively strong domestic demand for soybean oil limiting export competitiveness, U.S. soybean oil exports are reduced 200 million pounds to a historically low 500 million. Higher domestic use and reduced production are offsetting."
Soybeans supply is struggling partly due to the ongoing climate change crisis. In its most recent WASDE report, the USDA said that global production will drop by more than 6.9 million tons to 629.9 million tons. This drop is mostly because of countries like Argentina and Uruguay. As a result, the ending stock for soybeans will be the lowest in seven years.
Soybeans prices forecast
In my last article on corn, I wrote that fortune favors brave investors who will buy and hold for the long term. I cited the ongoing climate change issues and the fact that the global population is growing and is expected to hit 10 billion in the next decades. The same argument can be made about soybeans.
The daily chart shows that soybeans have bounced back after settling to a year-to-date low of $1,413. It is now attempting to move above the 25-day and 50-day moving averages. The Relative Strength Index (RSI) has pointed upwards.
Therefore, the supply and demand dynamics point to higher prices in the long term. However, soybeans tend to be a boring asset that has lower liquidity than other assets. But boring assets can be good investments in the long term. The near-term soybeans price forecast is #1,571 (April 2022 low), which is about 7% above the current price.
---
More By This Author:
Amazon Stock Outlook: Morgan Stanley Sees Upside To $150
USD/ILS: Israeli Shekel Forms A Rare Pattern Amid Protests
Dax Index Forecast As Focus Remains On Deutsche Bank
Disclaimer: Invezz is a place where people can find reliable, unbiased information about finance, trading, and investing – but we do not offer financial advice and users should always ...
more