Lumber And Copper Are Surging. Will Gold Join The Party?
There's no inflation… None at all. Only, completely by accident, lumber prices are skyrocketing. Gold is likely to remain silent, but it may catch up later.
The rise in lumber prices can be seen in the chart below: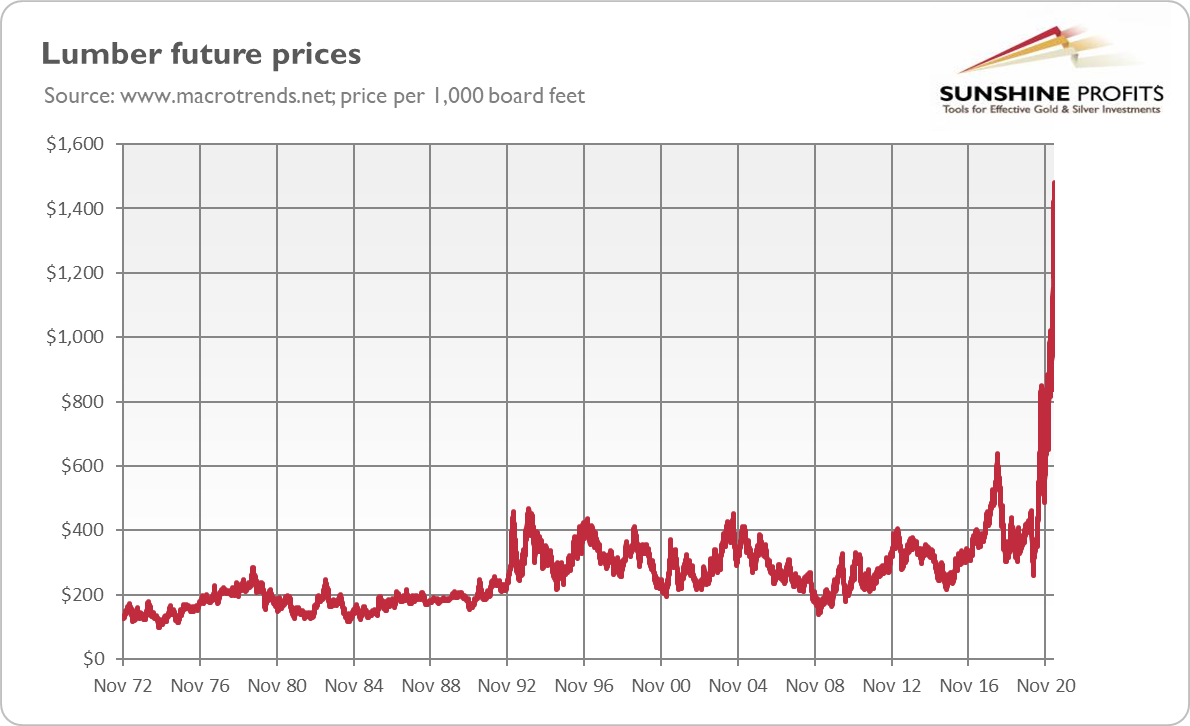 What a surge! It happened because of the limited supply and strong demand for new houses. But it's not just lumber. Many raw commodities are rallying too. The price of copper, for example, has just approached its record height (from February 2011), as the recovery of the global economy boosted demand. Just take a look at the price below.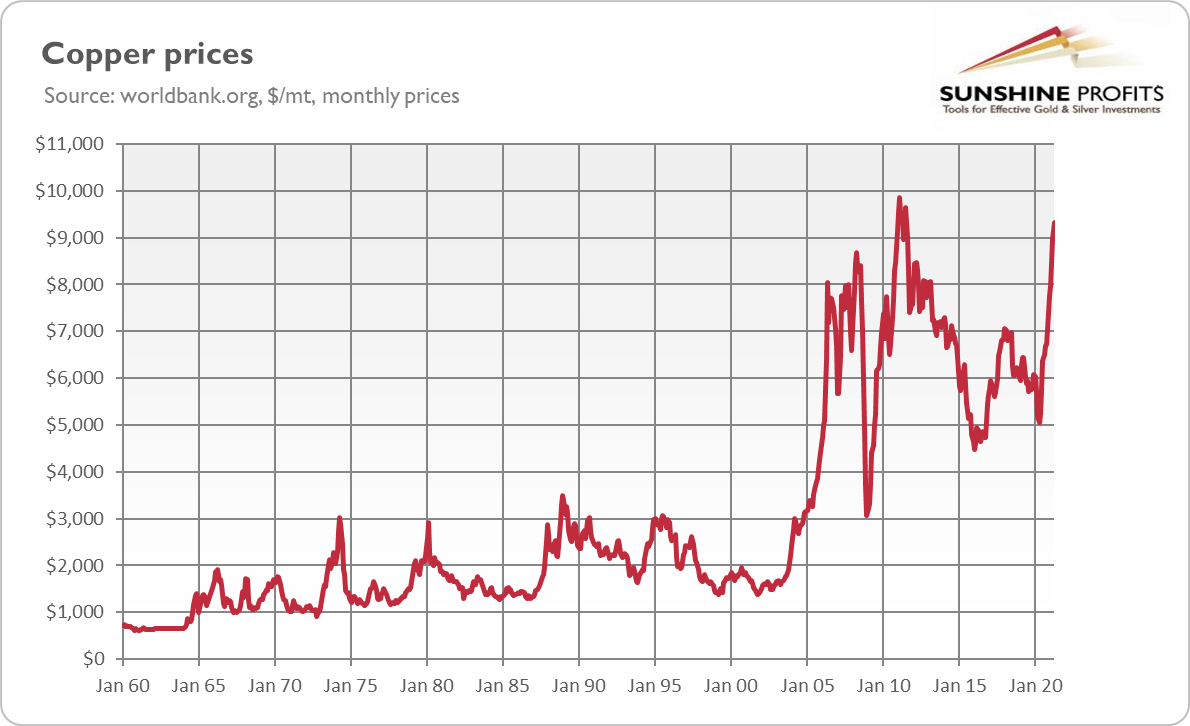 Indeed, the trend is up. Commodity prices are on the rise as a whole as the chart below clearly shows. Even Warren Buffet warned investors against a "red hot" recovery, saying that his portfolio companies were "seeing very substantial inflation" amid shortages of raw materials.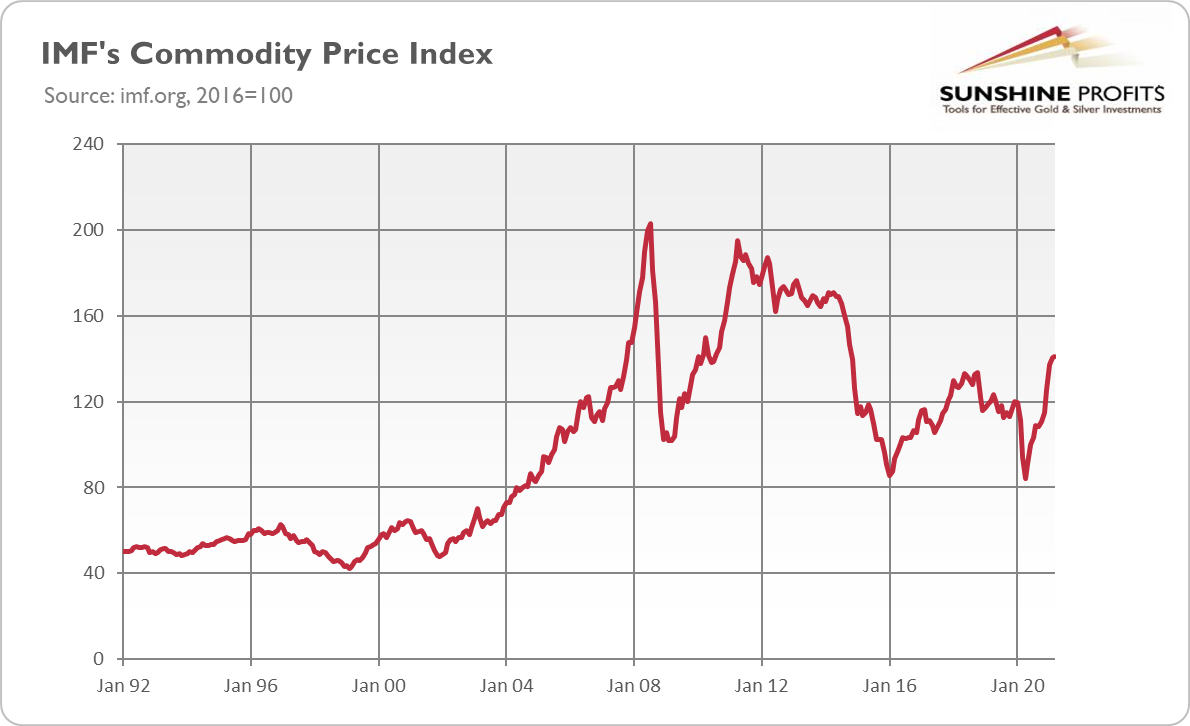 Of course, commodity price inflation and consumer price inflation are quite different phenomena, as consumers don't buy lumber or copper directly but only finished products made from these materials. However, at least part of this producer price inflation may translate into higher consumer prices, as producers' ability to pass higher costs on consumers has recently increased – people have a large holding of cash and are willing to spend it.
Implications for Gold
What do rallying commodity prices imply for the precious metals? Well, rising commodity prices signal higher inflation, which should increase the demand for gold as an inflation hedge. Of course, there might be some supply disruptions and bottlenecks in a few commodities. However, the widespread character and the extent of the increase in prices suggest that monetary policy is to blame here and that inflation won't be just transitory as the Fed claims.
What's more, the commodity boom is usually a good time for precious metals. As the chart below shows, there is a strong positive correlation between the broad commodity index and the precious metals index.
Disclaimer: Please note that the aim of the above analysis is to discuss the likely long-term impact of the featured phenomenon on the price of gold and this analysis does not indicate (nor does ...
more