Looking At Gold's And Miners' Next Moves
Gold, silver, and mining stocks moved higher yesterday (Mar. 15), and they did so without the bullish push from the declining USD Index. Conversely, the USD Index ended yesterday's session a bit higher. Is this strength an indication that a bigger rally in gold is on the horizon?
In my opinion, this is not necessarily the case. This kind of supposedly bullish action could still be a purely technical (emotional) development. This week's triangle-vertex-based reversal is due more or less now (or it was due yesterday – more on that shortly), which means that the yellow metal is likely to reverse shortly or that it has already done so. If it's about to reverse right now, and the next big move is going to be to the downside, it means that gold practically had to rally beforehand. Therefore, the fact that it did is relatively normal and neutral, not bullish.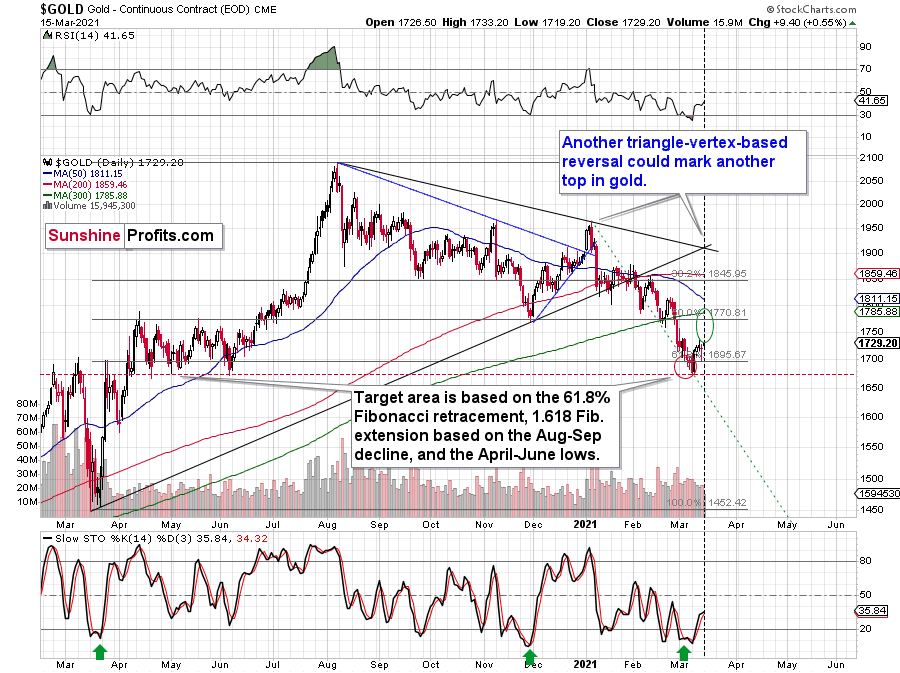 Based on the above chart, the triangle-vertex-based reversal point was due yesterday. However, based on the chart below, it's due today.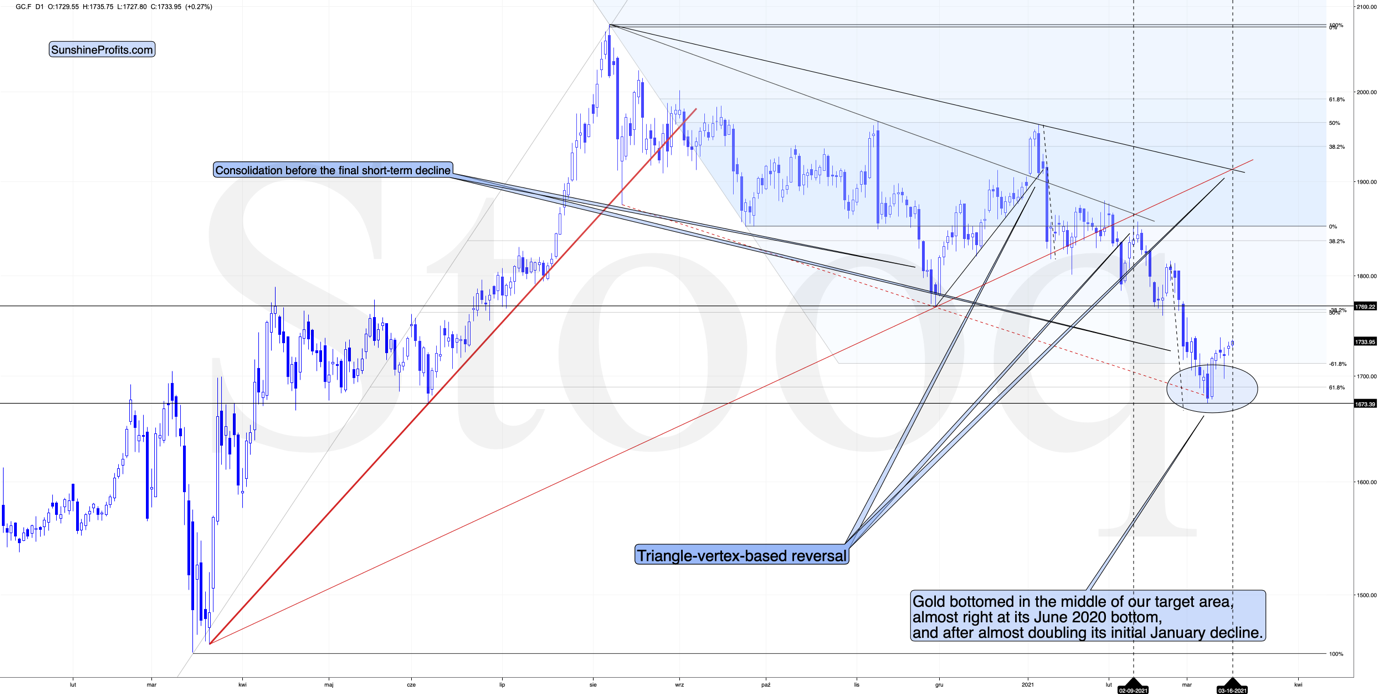 There might be slight differences between chart providers, which – if applied to relatively long-term lines – can distort the implications by a few pixels on the chart. These few pixels might mean a day (or so) of a difference in the case of the triangle-vertex-based formation.
Instead of going over charts of multiple providers on each day, it's more useful to notice that the triangle-vertex-reversal points work on a near-to basis and thus expect a given reversal to take place close to the point suggested by the above technique, rather than going all-in based on the assumption that it will work perfectly. Every now and then it does work perfectly, but the "broad" approach is overall more useful.
At the moment of writing these words, I see that gold futures formed a small top just about $2 below the previous March high ($1,738). Consequently, both following scenarios would make sense in light of the current triangle-vertex-based reversal:
Disclaimer: All essays, research, and information found on the Website represent the analyses and opinions of Mr. Radomski and Sunshine Profits' associates only. As such, it may prove wrong ...
more