Food Price Inflation Accelerates For Seventh Consecutive Month
With the FAO food index continually rising, Edwards notes that "annual inflation in cereals reached 20%, the highest annual rise since mid-2011 when the Arab Spring was in full flow! (see chart below)."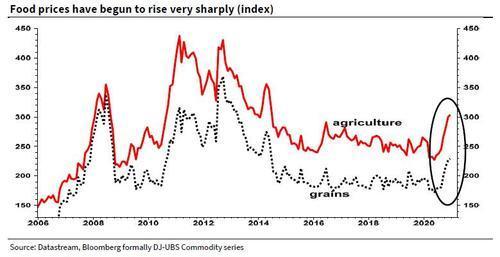 Edwards makes his feelings clear on who ultimately was to blame for the global tidal wave in food inflation back in 2011: "Despite Ben Bernanke's denials that the Fed's QE policies caused rampant food price inflation in 2011 (link), many economists such as myself believe that was absolutely the case."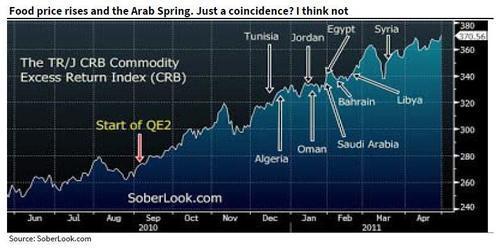 Edwards summarizes his concerns best with the following statement: "even in the richest country in the world, food poverty has become a real problem during this pandemic."
This leaves us with the next imminent food inflation crisis as central banks are mindlessly injecting a record $1.4 billion in liquidity into capital markets every hour.
Soaring food inflation may result in social-destabilization; the question is where will it start?
Disclaimer: Copyright ©2009-2021 ZeroHedge.com/ABC Media, LTD; All Rights Reserved. Zero Hedge is intended for Mature Audiences. Familiarize yourself with our legal and use policies every ...
more