Does Gold Have A Green Light To $1700?
Gold just doesn't seem to care and is stubbornly ignoring its inverse relationship with the USDX. What accounts for gold's current downward trend?
It's really hard to get a more bearish combination of factors for gold than what we just saw.
A good way to start the discussion would be to reply to a question that I received about the USD Index recently.
Hi, I have been reading your articles about the USD bottoming and moving in a similar pattern to 2018. I am seeing a possible head and shoulder pattern on Jan 18th (left shoulder), Feb 5th (the head), and Feb 17th (right shoulder). For all its problems, the euro seems to be going higher and higher. Just wondering what your thoughts are.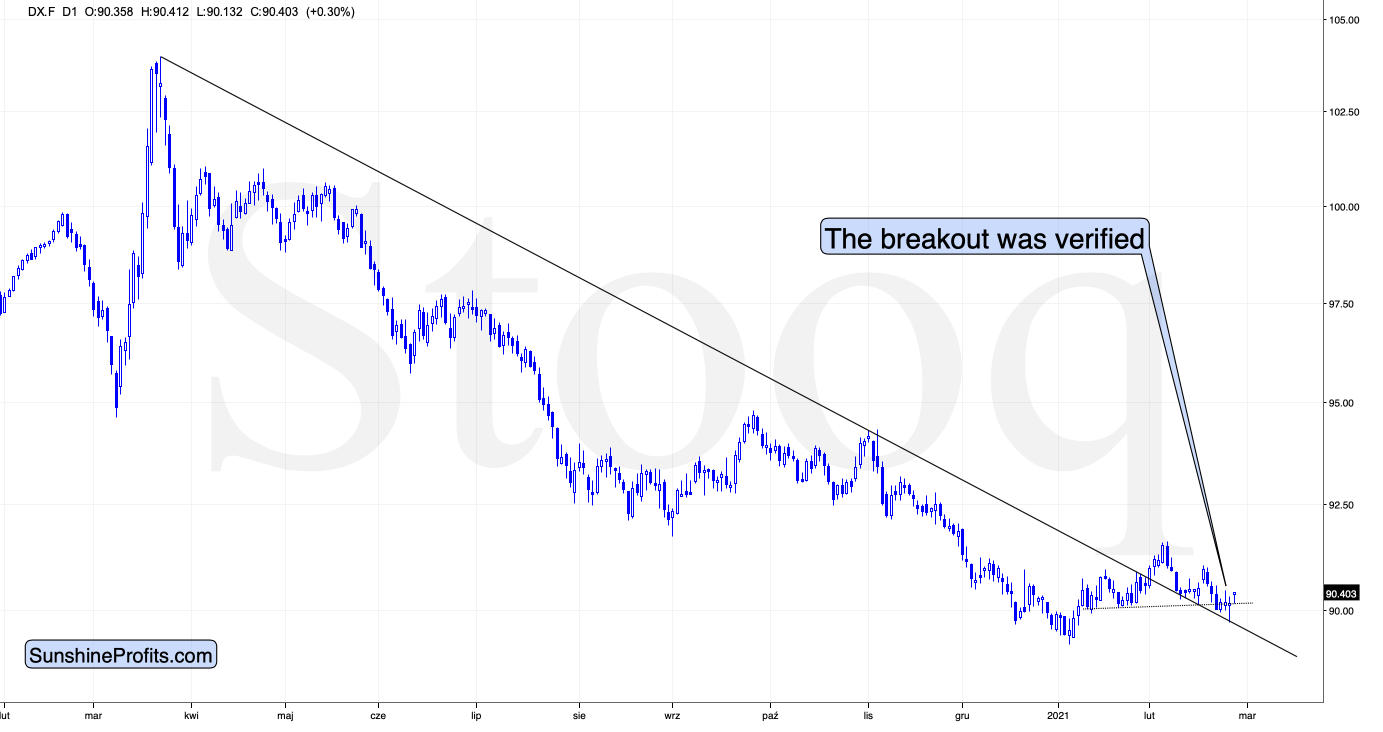 Figure 1
Indeed, the head-and-shoulders pattern formed as you described it (I added a dotted neckline to the formation on the above chart), but since it wasn't as significant as the breakout above the declining medium-term resistance line, the implications of the latter overwhelmed the bearish implications of the H&S formation. The USD index invalidated the breakdown below the neck level of the formation, so what was previously a sell signal, has now turned into a buy signal. Consequently, we have yet another reason to expect higher values of the USD Index in the following weeks and months.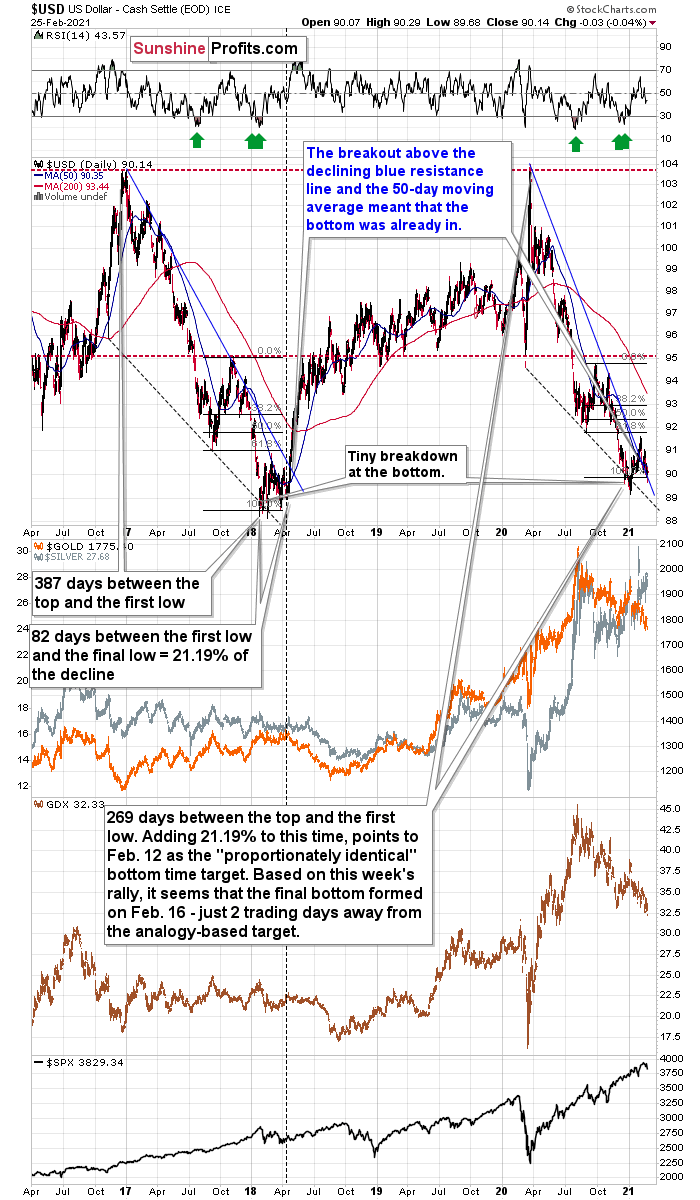 Figure 2
Based on the obvious similarity to early 2018, the verification of the breakdown is likely the final step before a major rally in the USDX. This will likely translate into lower precious metals and mining stock prices, especially if the general stock market declines as well.
Let's use another question that I received to segue to the following part of the analysis.
What happens to gold if the dollar crashes, instead of going up?
That's just what happened early during the day, yesterday (Feb. 25). Well, it was just intraday action rather than a big medium-term crash, however, it shows what could happen. Simply put, gold declined anyway. Why did it do so? Because it wanted to do so based on technical/emotional factors. Maybe that was just a temporary reversion in direction? No – when the USD Index came back up, gold declined even more, and we see the continuation of this pattern today as well.
Disclaimer: All essays, research, and information found on the Website represent the analyses and opinions of Mr. Radomski and Sunshine Profits' associates only. As such, it may prove wrong ...
more