Corn Prices Touch 8-Year High As Albert Edwards Worries About Food Inflation
Chicago corn futures are up 3% Monday as supply concerns drive prices to an 8-year high.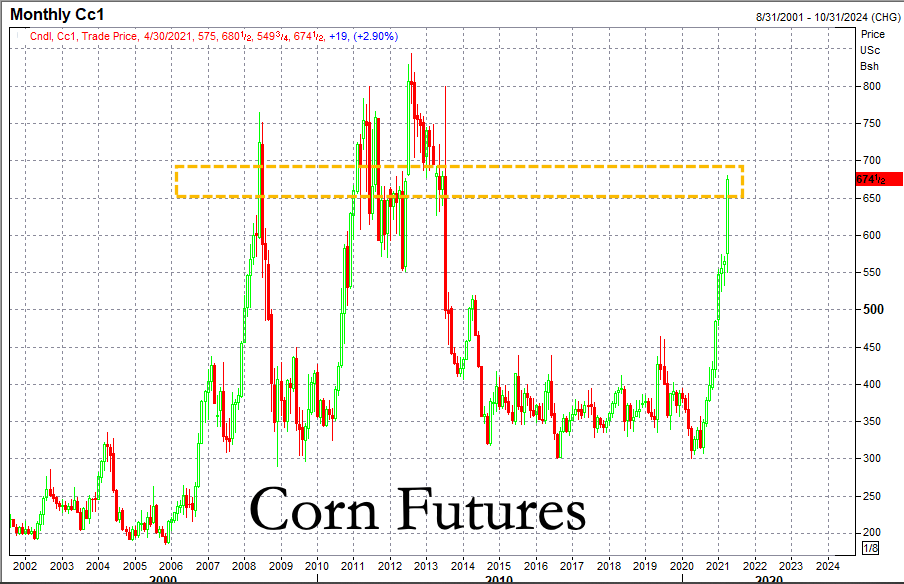 "Corn is in the driver's seat as there are supply worries as well as strong demand," a Singapore-based feed grains trader told Reuters. "Corn is pulling prices of wheat and soybeans higher."
Besides corn, wheat tagged a seven-year high, while soybeans are at eight-year highs. The entire agri-complex is on fire.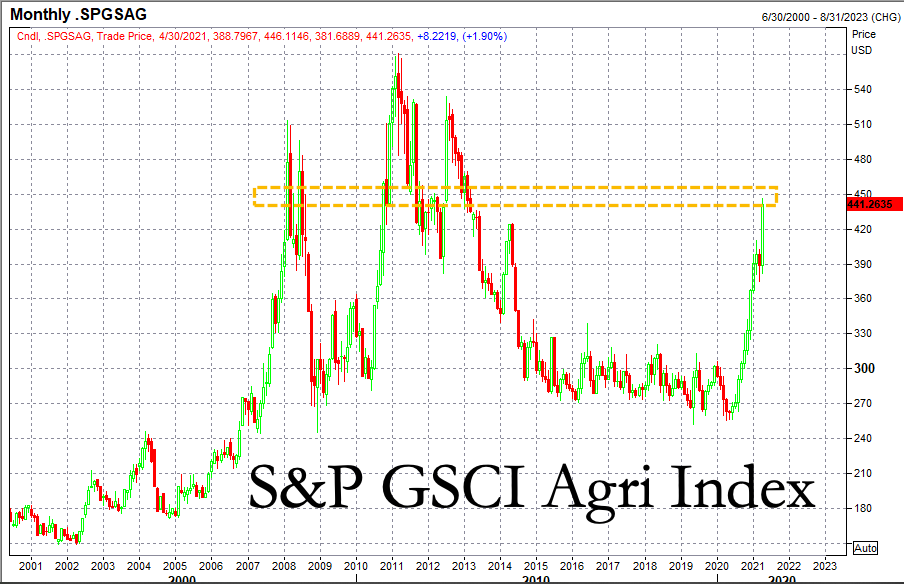 Traders are looking at the dryness in Brazil and cold temperatures in the US that have supported prices.
BAMWX meteorologist Kirk Hinz outlines dryness in Brazil "continues to be a big concern ahead."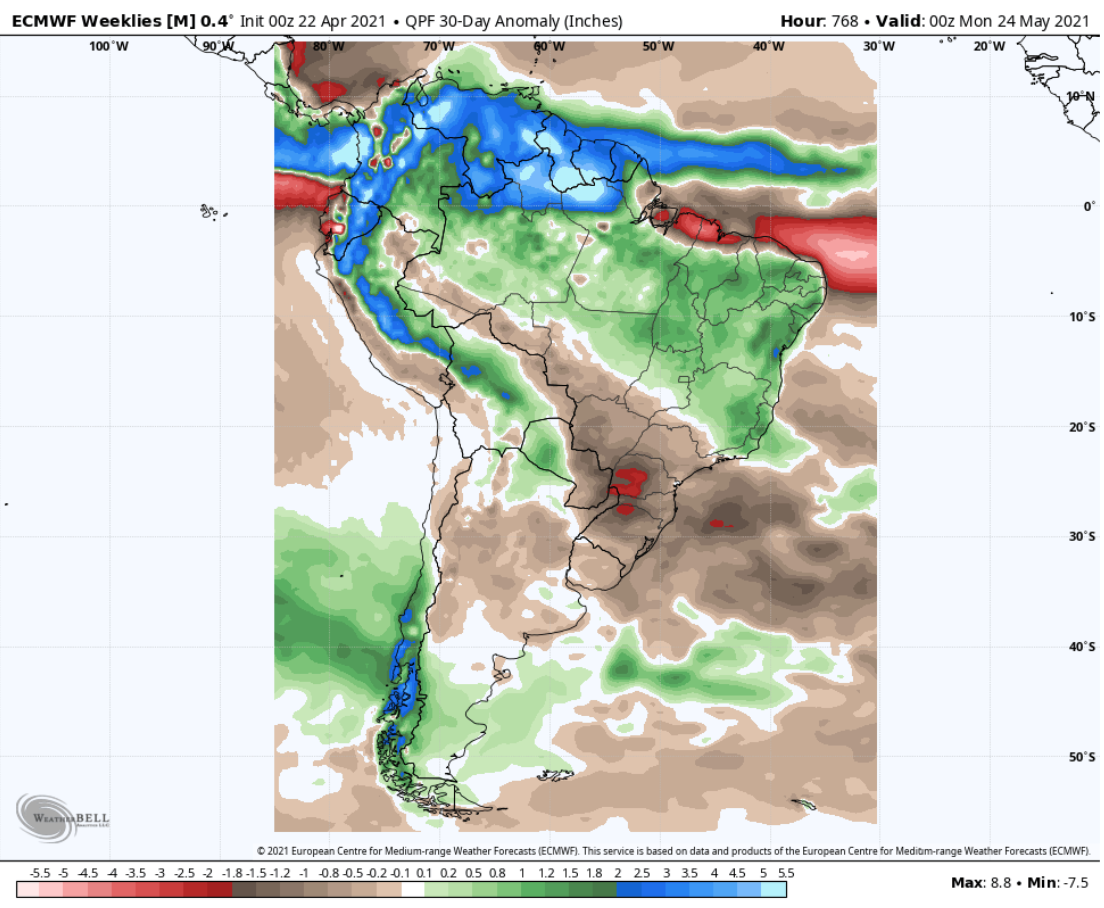 Also, "fuel is being added to the fire by reports that the Argentinian government is considering raising its export taxes on grains and oilseed (products), which would further tighten the situation on the world market," Commerzbank said in a note.
Commerzbank continued: "This is because Argentina also plays a very important role in supplying the world markets, especially as the world's largest soybean meal and oil exporter."
In the US, a cold spell in early April adds to additional supply concerns.
We noted earlier this month that freezing temperatures could have a profound impact on seedling development this spring.
The cold blast has likely delayed seeding across the Corn Belt as farmers wait for warmer temperatures. Planting corn in cooler climates is still possible, but colder soil can take corn kernels much longer to germinate and increases the risk of seedling death.
Combine weather woes and possible export taxes in Argentina, and increasing demand from China has developed into a perfect storm of higher prices.
Rising agri commodity prices prompted SocGen's resident permabear Albert Edwards to provide yet another warning (read his first warning here) about soaring food inflation and what social ramifications it could mean for emerging economies. He pointed out central banks pumped trillions of dollars into the global economy after the financial crisis a little more than a decade ago. It resulted in an eruption of food prices that led to the Arab Spring revolutions - something he believes could happen again.
Disclaimer: Copyright ©2009-2021 ZeroHedge.com/ABC Media, LTD; All Rights Reserved. Zero Hedge is intended for Mature Audiences. Familiarize yourself with our legal and use policies every time ...
more