E

Can Gold Prices Reach As High As $2,300 In 2021?
In May 2021, gold prices increased immensely which confirmed the mega bull flag. On yearly charts, the upper levels depict a possibility of gold reaching $2,300 in 2021. Let's go through the technical scenario that can make gold prices hit $2,300.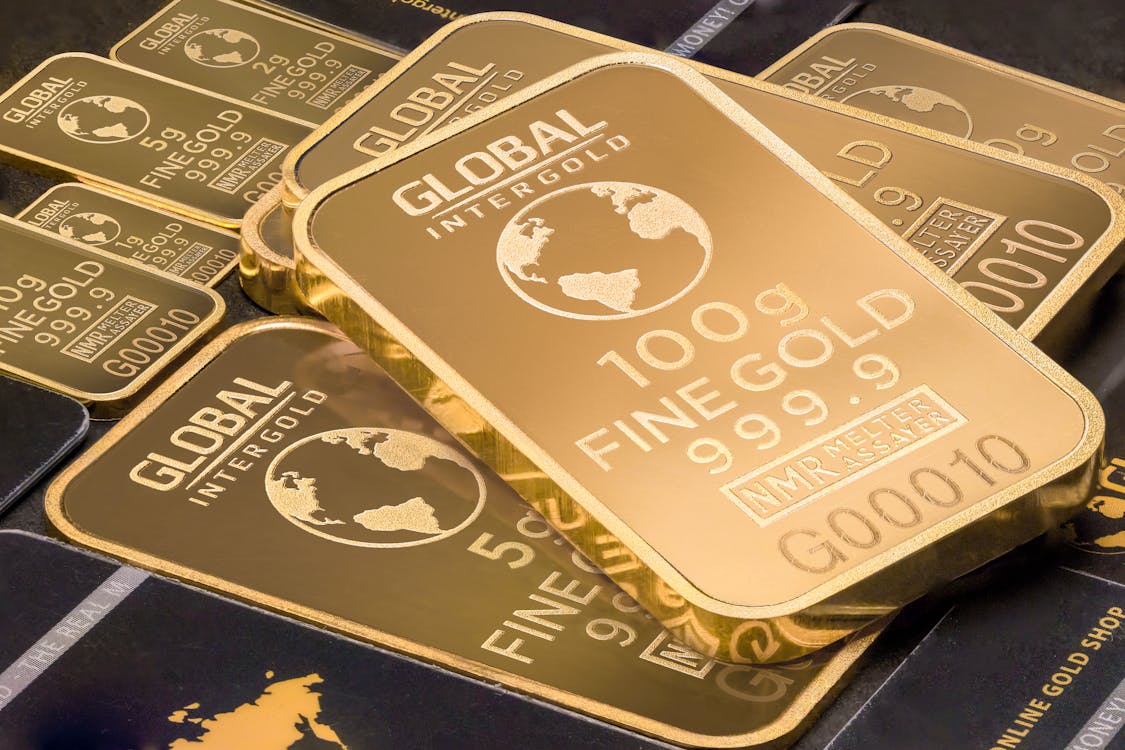 Image Source: Pexels
Evaluation of Gold Market
To understand how the US dollar value changes, let's first understand the yearly US dollar chart that is shown below. In the chart, each year is represented by a candle.
US dollar prices work in a cyclic manner. The decline in 8+8=16 manner develops a top in every 16 years. After every 16 years, the US dollar price reaches its highest point and then declines for the next 8 years continuously. If we observe the declining curve we will come to know that 2020 was the year of a great hit at the falling curve resistance. 2020 candle represents a reversal candle that depicts that the US dollar would crash sooner than later. And such crash scenarios usually lead to an increase in gold prices.
(Click on image to enlarge)
Let's see USD monthly chart to comprehend the crash scenario better. For the last 10 years, USD has been trading in the blue channel. The yearly reversal of the USD created an M top scenario. In the picture below the red dotted line shows the neckline of M top. When horizontal support and channel support combine with the red dotted line, they produce a strong magnet. If this support is breached, the USD value may decline.
(Click on image to enlarge)
The below chart shows the long-term gold outlook. It has grown CUP and HANDLE which show the strong bullish case. The neckline colored red is a huge challenge for the market. This neckline represents 40 years of development (1980-2021). And a break in this neckline will certainly lead to panic and exhaustion in the commodity market. You can see a bubble directly above the red neckline in the 2021 cycle top. A bubble is produced whenever a price moves in the neckline. In 2021, gold is expected to go into this neckline once again.
Disclaimer: Material distributed by GoldPredictors.com has no regard to the specific investment objectives, financial situation or the particular needs of any visitor or subscriber. This site ...
more