As USD Index Is Poised To Pop, What Happens To Gold?
(Click on image to enlarge)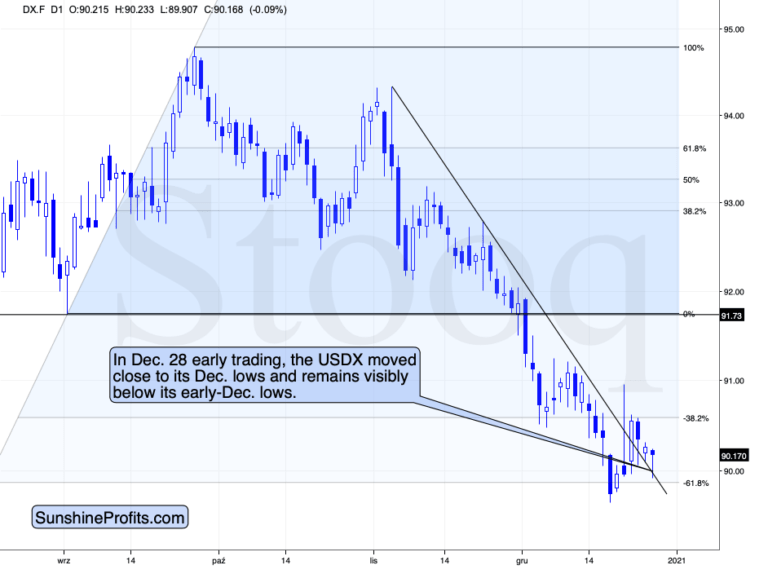 After awakening from its slumber last week, the USD Index may be in the early innings of a short-term breakout. Bursting with energy, the dollar basket closed (on Dec. 22) above its declining resistance line (although more data is needed to confirm a larger move).
Dollar's Epic Comeback
And to quote Francis Bacon, because "we rise to great heights by a winding staircase of small steps," Tuesday's 'small step' may be the beginning of an epic comeback.
(Click on image to enlarge)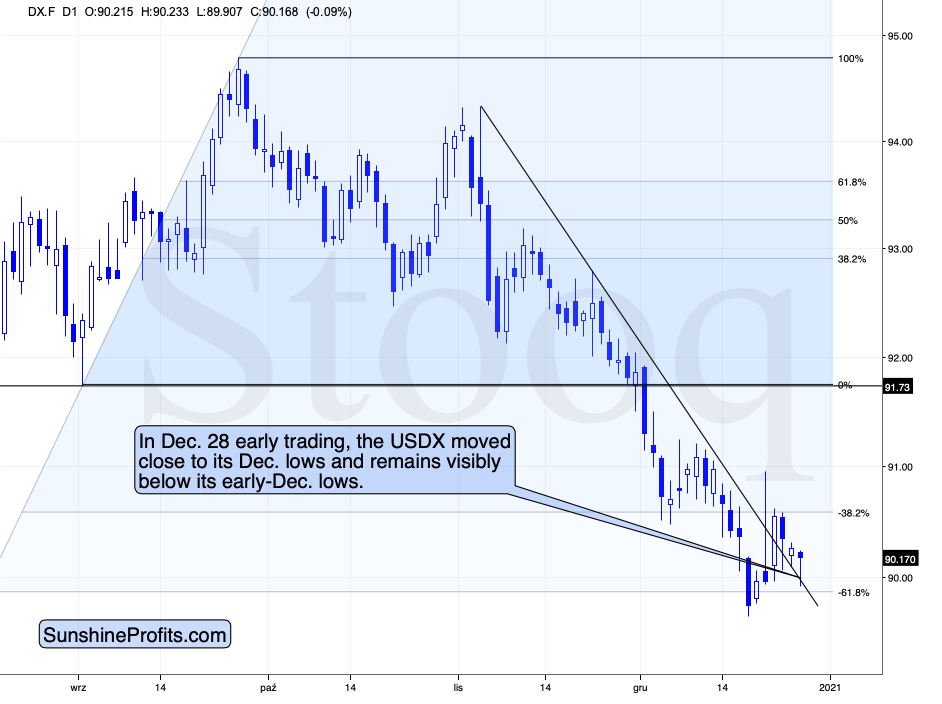 In this week's early trading, the USDX moved lower and then rallied back up, after touching its previous resistance line, which now appears to have turned into support. Despite the initial decline, the USDX is now more or less where it had started this week's trading. Its ability to reverse the initial decline appears bullish.
While the USDX traded lower-to-flat from Dec. 23 – 25, the price action still follows a familiar playbook: In 2018, the USDX dipped below the 1.618 Fibonacci extension level before circling back with a vengeance (The initial bottom occurred in early 2018, with the final bottom not far behind.) Moreover, the 2018 USD Index bottom also marked the 2018 top in gold, silver, and the gold miners (depicted in charts 2 and 3 below).
(Click on image to enlarge)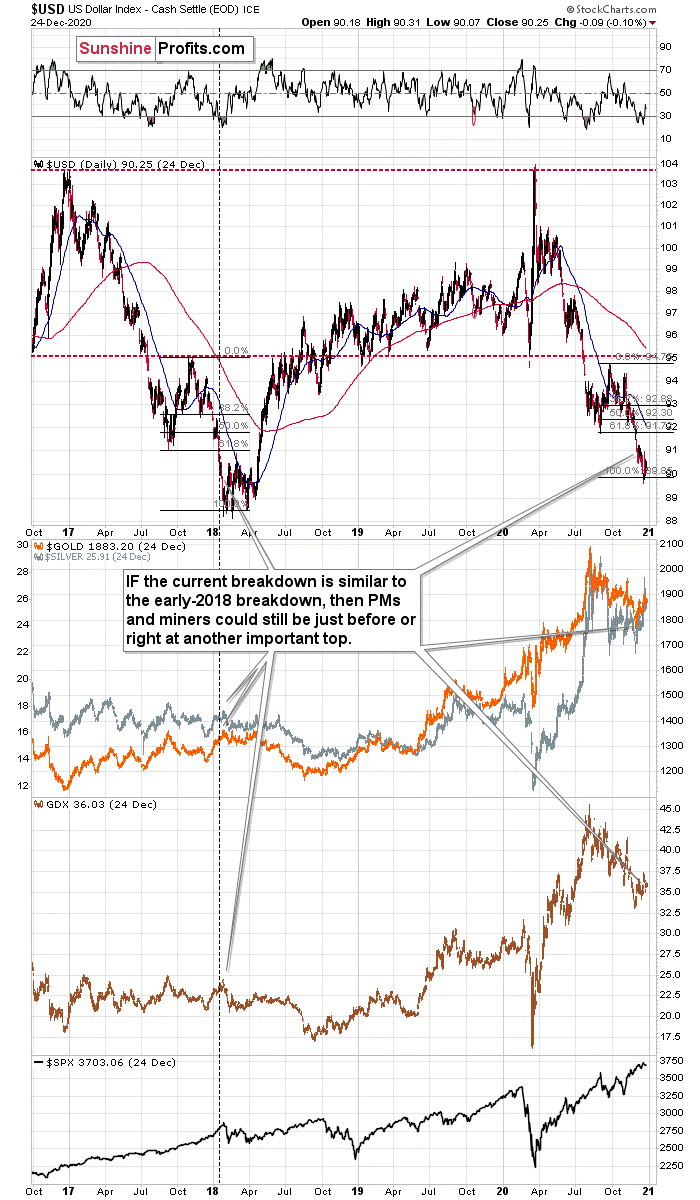 The Recent Correction
I previously wrote that the USDX was repeating its 2017 – 2018 decline to some extent. The starting points of the declines (horizontal red line) as well as the final high of the biggest correction are quite similar. The difference is that the recent correction was smaller than it was in 2017.
Since back in 2018, the USDX's bottom was at about 1.618 Fibonacci extension of the size of the correction, we could expect something similar to happen this time. Applying the above to the current situation would give us the proximity of the 90-level as the downside target.
Disclaimer: All essays, research, and information found on the Website represent the analyses and opinions of Mr. Radomski and Sunshine Profits' associates only. As such, it may prove wrong ...
more