A Good News Story For The Gold Bugs
I've referenced the $1800 per ounce handle in many posts for gold in the past and last week was one where this psychological price point was in focus once more and tested repeatedly on Wednesday, Thursday, and Friday before the precious metal closed the week at $1777.8 per ounce. As we can see from the chart, a cluster of two levels on the accumulation and distribution indicator are now coming into play at this level and helping to cap off any advance. In addition, the volume on the VPOC histogram is also well developed with high volume extending from $1770 per ounce up to the $1800 per ounce level, so a further reason why gold is struggling.
The good news is that once this level is breached which I believe will be in due course, then we have a low volume node above which extends to $1830 per ounce on the daily chart, so we can expect to see this spread of price delivered relatively easily. At least until we run into a density of volume that stretches from $1830 per ounce to $1870 per ounce and is this letter level that holds the key longer time since once this is breached, we do indeed strike a home run towards the elusive $2000 per ounce the route to which has no price resistance and only low volume on the histogram to hinder progress. So a good news story for the gold bugs.
(Click on image to enlarge)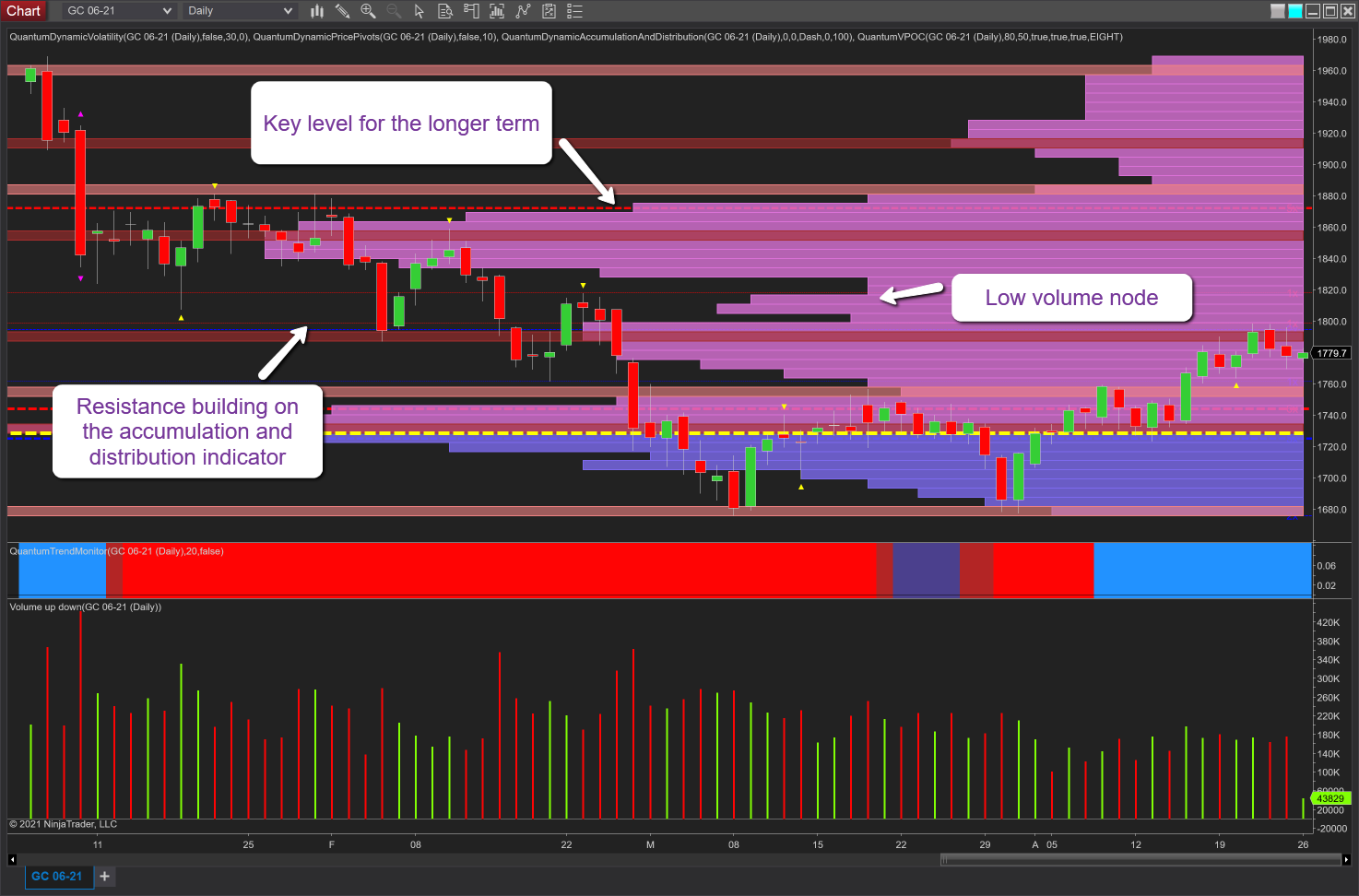 Disclaimer: Futures, stocks, and spot currency trading have large potential rewards, but also large potential risk. You must be aware of the risks and be willing to accept them in order to invest in ...
more