When You Aren't Actually A Central Bank, Part 2: The Stubborn Deflation
<< Read Part 1: When You Aren't Actually A Central Bank: The Real Inflation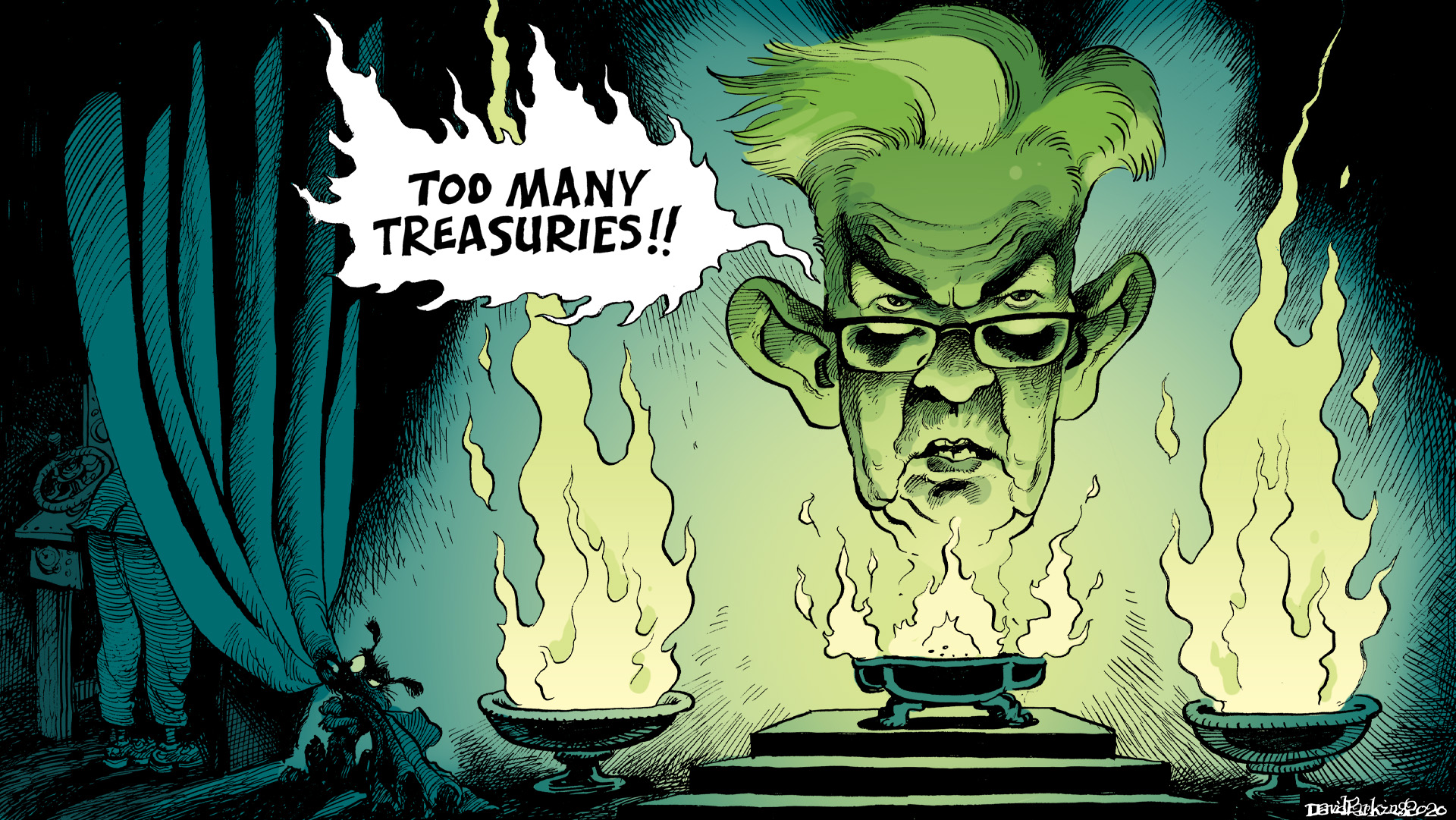 Ever since March 2020, GFC2, Federal Reserve officials from Jay Powell on down have been busy patting themselves on the back for their splendid performance during last year's big event. Again, market-of-last-resort. It would've been much worse, they claim, particularly given what happened in the Treasury market itself which we are supposed to believe QE bailed out just in the nick of time.

But when you review what actually happened, what you find is instead, as GFC1, the janitor who celebrates skillful broom-work amidst widespread flaming debris rather than successfully having thwarted even limited damage as any effective central bank might.
Though officials repeatedly refer to this Treasury market "breakdown" not once have I witnessed a thorough explanation for what they believe this was. Instead, they quite purposefully begin in the middle with foreigners selling mostly off-the-run UST notes and bonds to US-based dealers. These are facts, just not arranged in the right order (see: below).

Dealers were "forced", in a way, to accept these sales because they were foisted upon them largely by large foreign customers, including those from overseas reserve managers at the direction of local big wigs.


Since typically dealers fund their purchases in a repo, pledging the assets as repo collateral, the flood of foreign UST sales purportedly "clogged" the repo market. This story leaves out many crucial details about what truly happens in these situations, including, importantly, the distinction between off-the-run (OFR) UST collateral and on-the-run (OTR).

I wrote last Friday in detail about them here. It's not absolutely essential that you read my (lengthy) description first, but it would help you understand what's coming next (and then much of what follows from it) and what it all really means. For now, the short version:
Unwilling, likely unable, to upset a custodial relationship of such substantial potential revenue, the dealer dutifully obeys and takes the illiquid OFR asset off the Reserve Manager's hands and crediting its account with some form of "cash"; which does deserve the quotation marks.

Where does our harried primary dealer get such "cash" in order to purchase this foreign-reserve OFR UST? It could, in theory, adopt several postures but for now we'll assume it would stick to what is very common practice: repos, reverse repos, likely some securities lending/swaps/transformations and a literally insane use of badly outdated accounting provisions.
Disclosure: This material has been distributed for informational purposes only. It is the opinion of the author and should not be considered as investment advice or a recommendation of any ...
more