Stocks, Bond Yields, & Crypto Soar Amid Payrolls Plunge, "Damaged" Democracy, & Biden's "Trillions"
So, the first week of the year brought us - the worst first day for stocks in two decades, the "darkest day in American democracy", a dismal jobs print (far worse than expected), ISM beats that were almost entirely predicated on model misattribution of global supply chain disruptions, a blue-sweep of government (fiscal-palooza), and the highest levels of COVID "cases" and deaths.
What really mattered? The Fed said "no taper" anytime soon, and promises of more $2000 checks and more and more - both of which sparked 'reflation' trades everywhere with cryptos soaring, bond yields spiking, and Small-Caps surging relative to Big-Tech.
After the S&P 500's worst start to a year since the Dot-com mania, markets took off with Small Caps by far the week's biggest gainers...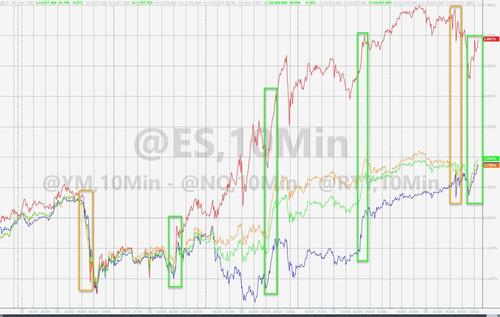 Everything was fine today until a) 10Y Yields broke above 1.10% (VaR shock impacts on stocks), and b) Sen. Manchin spoiled the party by saying he would not support $2000 checks)...
But Biden saved the day late-on with promises of lots of money for all...$15 min wage for all... and stimulus in the trillions... stocks went wild! (Small Caps had a down day today)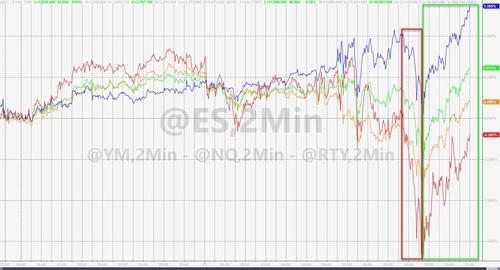 Small Caps continue to push up towards the key downtrend against Nasdaq...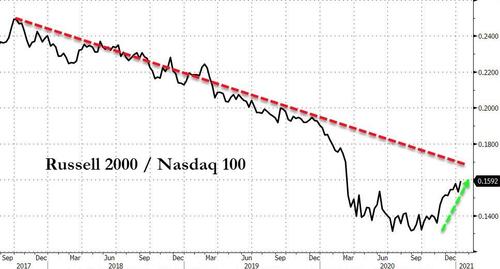 Source: Bloomberg
The S&P 500 was noisy around the 3800 level, before being panic bid after Biden spoke...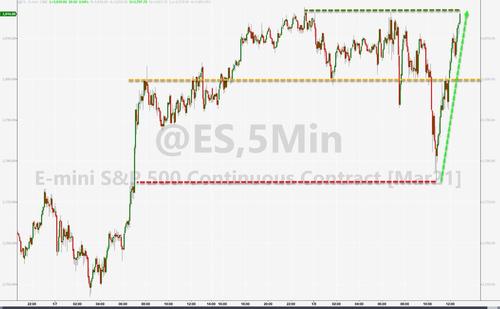 Which, as SpotGamma notes, is a key technical level from the options market...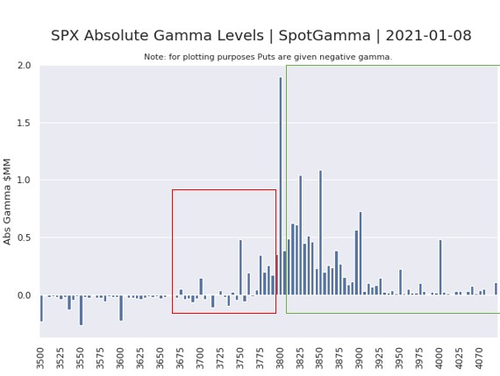 Banks were bid as yields rose all week but fell today as the velocity of the yield spike spooked some...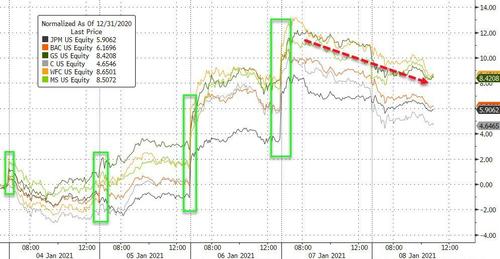 Source: Bloomberg
Biotechs soared all week (until this afternoon) with Nasdaq Biotech Index topping 5000 for the first time...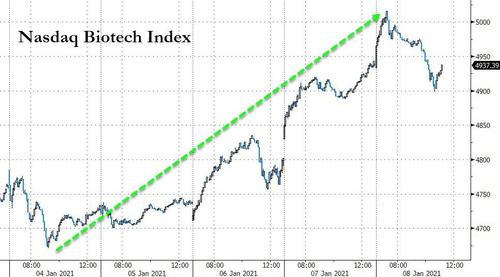 Source: Bloomberg
And then there's TSLA!!... which surpassed FB in market cap today with its best week since July...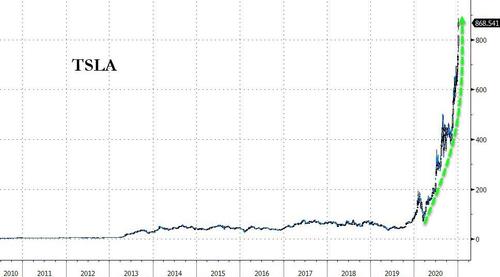 Source: Bloomberg
It's been quite a wild ride...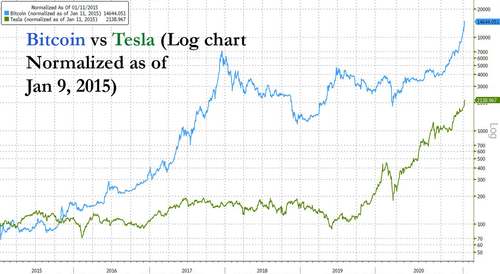 Source: Bloomberg
Bond yields surged higher on the week - the biggest spike in 30Y yields since June 2020...
Disclaimer: Copyright ©2009-2021 ZeroHedge.com/ABC Media, LTD; All Rights Reserved. Zero Hedge is intended for Mature Audiences. Familiarize yourself with our legal and use policies every ...
more