Pipeline Bond Investors Are More Bullish Than Equity Buyers
One of the most consistent bullish indicators for stocks has been the Equity Risk Premium (ERP) – the spread between the earnings yield on the S&P500 and the ten year treasury yield. At the end of last year, the S&P 500's 2019 earnings yield was around 7.2% (one divided the P/E ratio, which was then 13.8). With ten-year treasuries at 2.8%, the ERP was 4.4, well above the 50-year average of 0.6.
The S&P 500 is up 30% this year, and the P/E multiple has expanded to 18X next year's earnings (i.e. earnings yield of 5.5%). This has brought the ERP down to 3.6 — still favoring stocks, but not as clearly as a year ago. If treasury yields had remained at last year's levels rather than dropping almost 1%, the ERP would be even lower at 2.7.
Since stocks look cheap, bonds must be expensive. Perhaps the biggest unanswered question facing investors today is why long-term bond yields remain so low, and whether this is sustainable.
The return bond investors require over inflation, the real rate, has been in secular decline for thirty years (see Real Returns On Bonds Are Gone). Today's bond investors are willingly locking in low and negative real yields – in many cases even negative nominal yields. Two compelling explanations are (1) inflexible investment mandates, and (2) fear of another 2008 financial crisis.
U.S. pension funds have raised their fixed income allocation even while yields have fallen, a counter-intuitive response to lower expected returns (see Pension Funds Keep Interest Rates Low). Hard evidence that investors are holding additional low risk assets as protection against a crash is harder to come by, but low yields certainly support that explanation.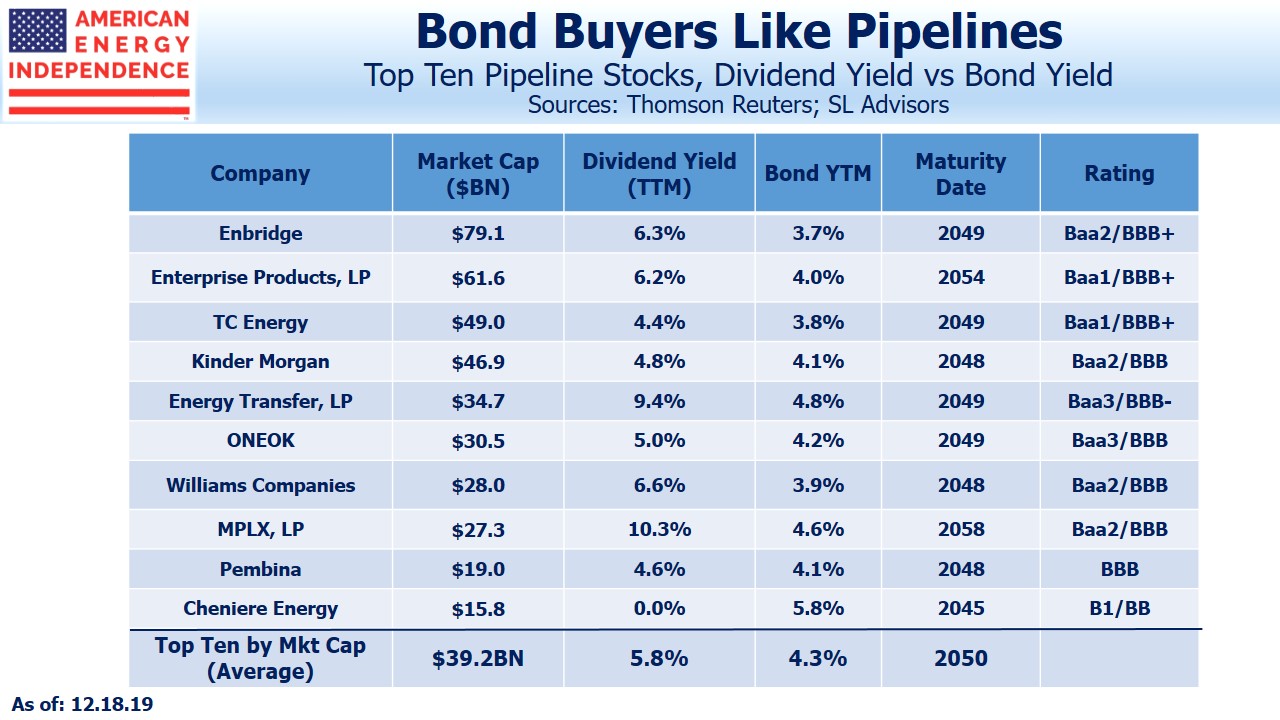 Lower real yields on sovereign debt are a result of investors' strong desire for bonds with negligible credit risk. But the fact that corporate bond yields are being pulled down by these same forces reveals a pricing inefficiency that equity investors can exploit.
Disclosure: We are invested in all the names mentioned above.
The information provided is for informational purposes only and investors should determine for themselves whether a particular ...
more