Green Bonds Fade While Social Bonds Blaze
We estimate sustainability bond issuance to have reached the equivalent of €135bn in the first six months of 2020. While the issuance of green bonds has slowed down, social and sustainable bonds marked a strong growth, driven by the Covid-19 pandemic and its impact on societies and businesses.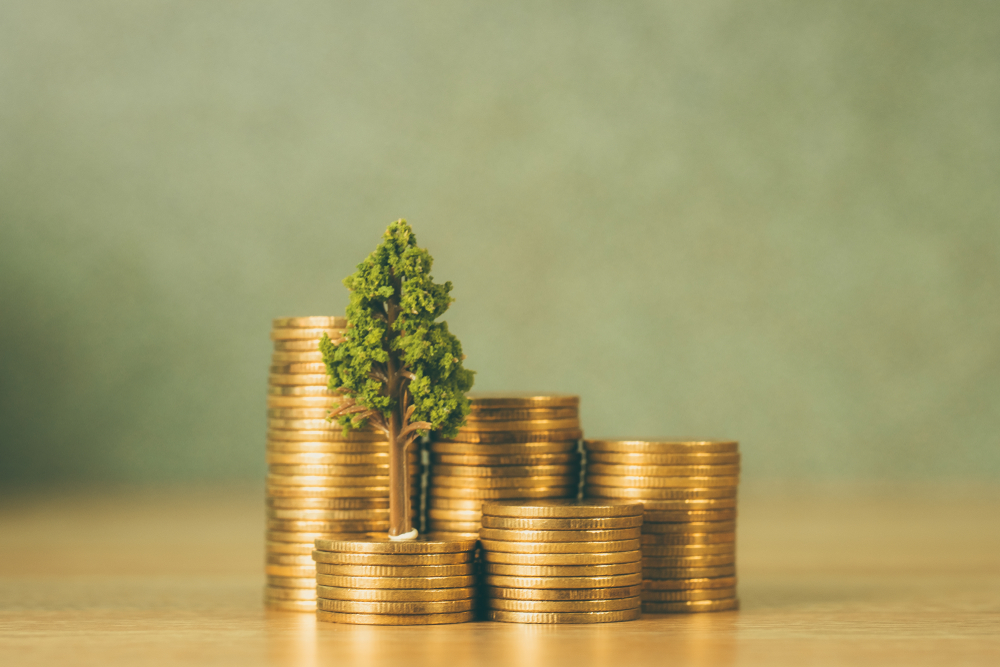 With an equivalent of €135bn in the first six months of 2020, the sustainability bond market recorded another strong expansion. However, the picture is less rejoicing for green bonds. The asset class was expected to keep up with its strong development but the first six months of the year proved disappointing. Is the Covid-19 pandemic playing a role?
We think so.
With lockdowns across the globe, some green projects have been put on hold, but Covid-19 has shifted a number of issuers' attention towards the pandemic and its social, health, and economic consequences. Social bond supply reached €34bn in the first six months 2020 compared with €15bn for the full year 2019. The surge comes from new issuers as well as issuers generally active on the green bond market. Mostly, these issuers are agencies and local authorities.
Total sustainability bonds issuance (in €bn equivalent)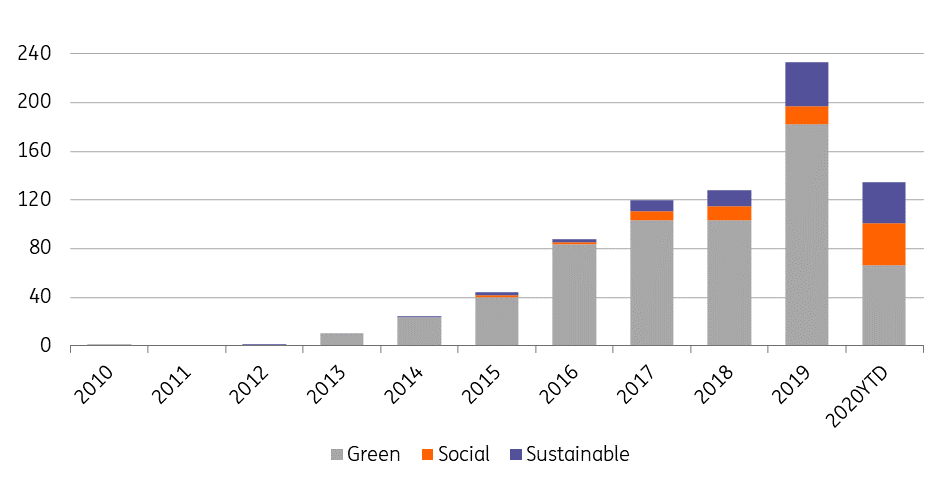 Source: ING.
Pandemic bonds breakthrough
Since February 2020, "pandemic bonds" emerged on the bond markets in several regions. However, the pandemic label follows a very simple definition as it merely pertains to a term-sheet making reference to the proceeds being used to fund Covid-19 relief efforts and no particular underlying framework.
Pandemic bonds
The China Merchants Bank was the first to print a pandemic bond in February 2020, followed by the Bank of China and other Chinese institutions and agencies in March.
Among the biggest issuers is the Spanish government with a €15bn 10-year bond that was later topped up to over €21bn. Also, the Indonesian government issued a pandemic bond in three tranches worth around a total of US$4.3bn in April 2020. These government issues highlight the very broad definition, which does not even capture the entire effort to stem the pandemic. One could argue that most countries' funding plan revisions since March represent some effort to finance the crisis response.
Disclaimer: This publication has been prepared by ING solely for information purposes irrespective of a particular user's means, financial situation or investment objectives. The information ...
more