Goldman Sees Ghost Of Dot Com Bubble As Baby Boomers Sell Stocks To Their Own Kids
Back in 2019 we posted on several occasions that a "conundrum" had emerged in the stock market: with equities hitting new all time highs, especially in the last quarter after the Fed relaunched QE to bailout a bunch of basis trading hedge funds under the pretext of saving the repo market, equity outflows soared to all time highs as investors fled risk assets, realizing that the market was unsustainable high and artificially propped up by the Fed (as a reminder, 2019 saw zero earnings growth and all the equity upside was thanks to multiple expansion).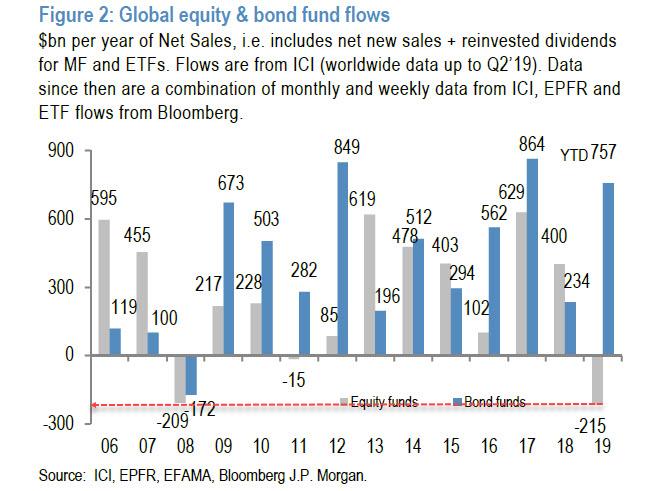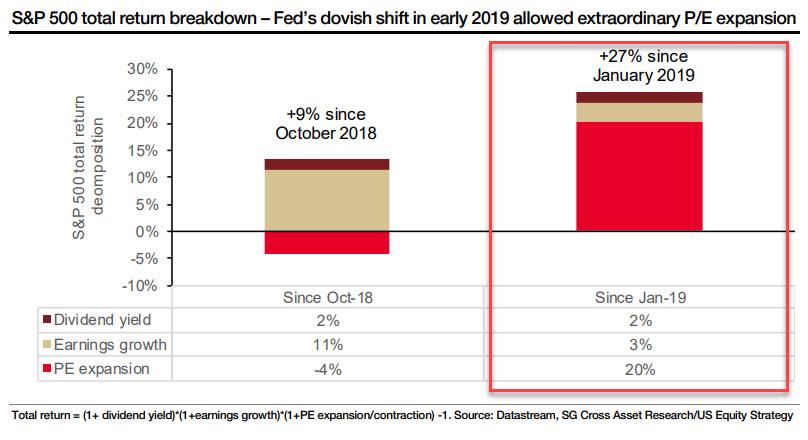 Fast forward to early May when the "conundrum" made a triumphant return, because as BofA reported even as stocks were soaring, investors once again fled into cash, allocating tens of billions to money markets.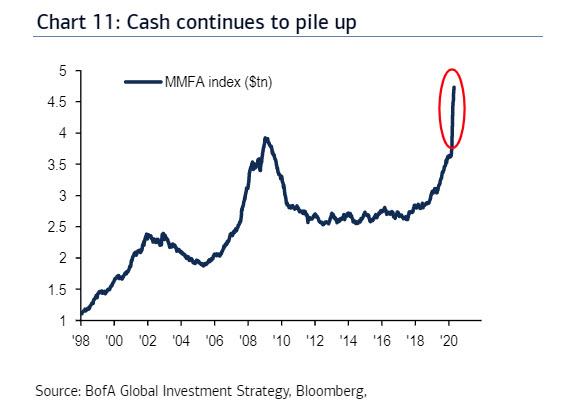 And while investors also rushed to allocate fund to "risk free" bonds, now that the Fed is buying corporate bond ETFs and also debt from such "middle class" stalwarts as Apple and Berkshire, they were once again aggressively selling stock fund ETFs.
In the ensuing two months, the conundrum has persisted, even if there was one small change: the funds flowing into money markets have reversed, and according to the latest EPFR fund flows data, the last week of June saw $28.8 billion pulled out out of cash, which according to BofA's Michael Hartnett, was the largest MMF redemption since December 19. That said, even with the latest outflow from money market funds, more than $1.1 trillion in cash has gone into money markets.
However, what continues to confound professional investors who continue to recommend stocks based on "fundamentals" when the only thing that matters is how many trillions the Fed will inject into stocks, is that funds continue to flow into bonds ($15.3 billion last week), new money continues to be allocated to gold (42 billion in the last week), and yet equity funds continue to see relentless outflows, with another $7.1 billion pulled out of stocks last week, even as stocks appears to be on a relentless upswing.
Disclosure: Copyright ©2009-2020 ZeroHedge.com/ABC Media, LTD; All Rights Reserved. Zero Hedge is intended for Mature Audiences. Familiarize yourself with our legal and use policies every time ...
more