Gold: Fed Shutting Down Its Money Supply Data Is Alarming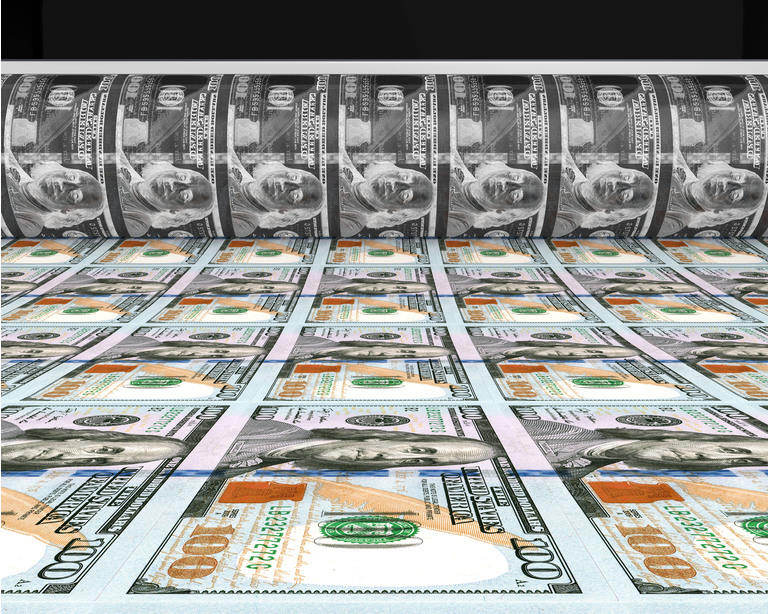 Photo by Nerthuz/iStock via Getty Images
Hyperinflation Is Inevitable?
The Federal Reserve has stopped reporting its money supply data as often as money supply has significantly increased (here), making inflation a major threat. In a recent video, Michael Cowann said that the Federal Reserve has stopped recording the increase in the M1 and M2 money supply, which he said is a major crime against the American people. M1 money supply includes those monies that are very liquid such as cash, checkable (demand) deposits, and traveler's checks. M2 money supply is less liquid in nature and includes M1 plus savings and time deposits, certificates of deposits, and money market funds. As the government pumps more money into the economy, it makes your money worth less and less. The M1 supply has increased by 450% in one year and yet they say no inflation is coming. The M2 money supply is up 30% in the past year. Cowann said that a financial crisis is coming and fears that they stopped reporting the money supply because they believe they will need to produce even more money to pump into the economy. If they do that, inflation is bound to hit hard.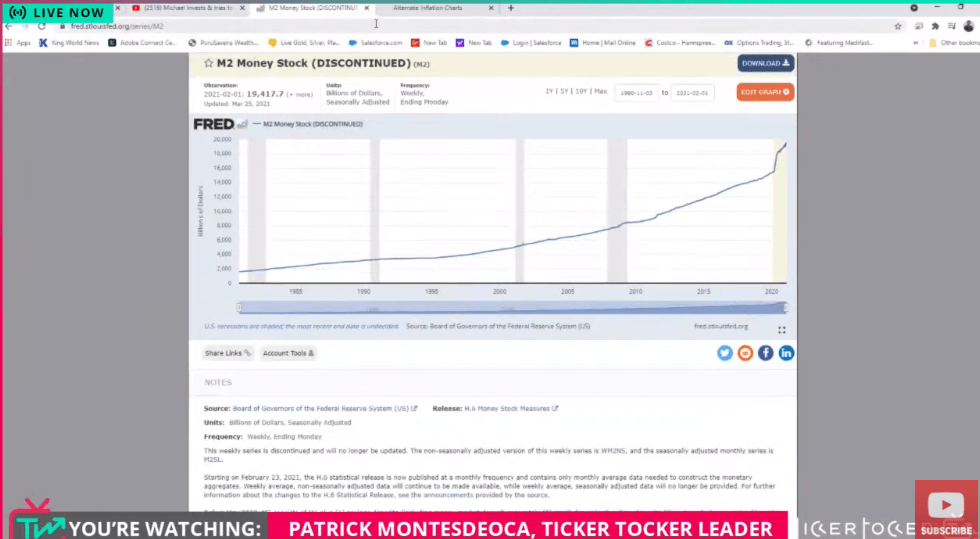 Courtesy: Ticker Tocker
Central banks are now saying they can increase the money supply by 500% and it won't affect inflation and it won't debase currencies. Cowann said, "Those are lies." You can't print money and not have debasement of currency and inflation. Basic economics states that fact. The government stopping public access to money supply information is extremely worrying.
Central banks can be a threat, as is happening now. By printing money, they're looting the economy. They're buying bonds, corporate debt, stocks, and other assets, which makes the billionaires wealthier and destroys the middle class. If you hold dollars, get out of them now before they lose even more value.
The 10-year note is starting to show inflationary tendencies. The rate is 1.660 and has reached 1.77 recently. The market is telling us in the 10-year note, which has risen from 0.51 in August 2020 to 1.660 today, that inflation is coming. Rates have tripled in just a few months.
Disclosure: I am/we are long GDX.
To learn more about how the VC PMI works and receive weekly reports on the E-mini, gold, and silver, check us out on more