Coming Off The Boil?
A handful of the world's most expensive tech companies helped pushed US stock indices to record high valuations this spring. However, as shown here since 1986 (courtesy of my partner Cory Venable), the tech-heavy Nasdaq index has lost lift relative to the older-economy Dow Jones Industrial Average since April 21, and a similar leadership reversal marked the secular market top in the spring of 2000.
(Click on image to enlarge)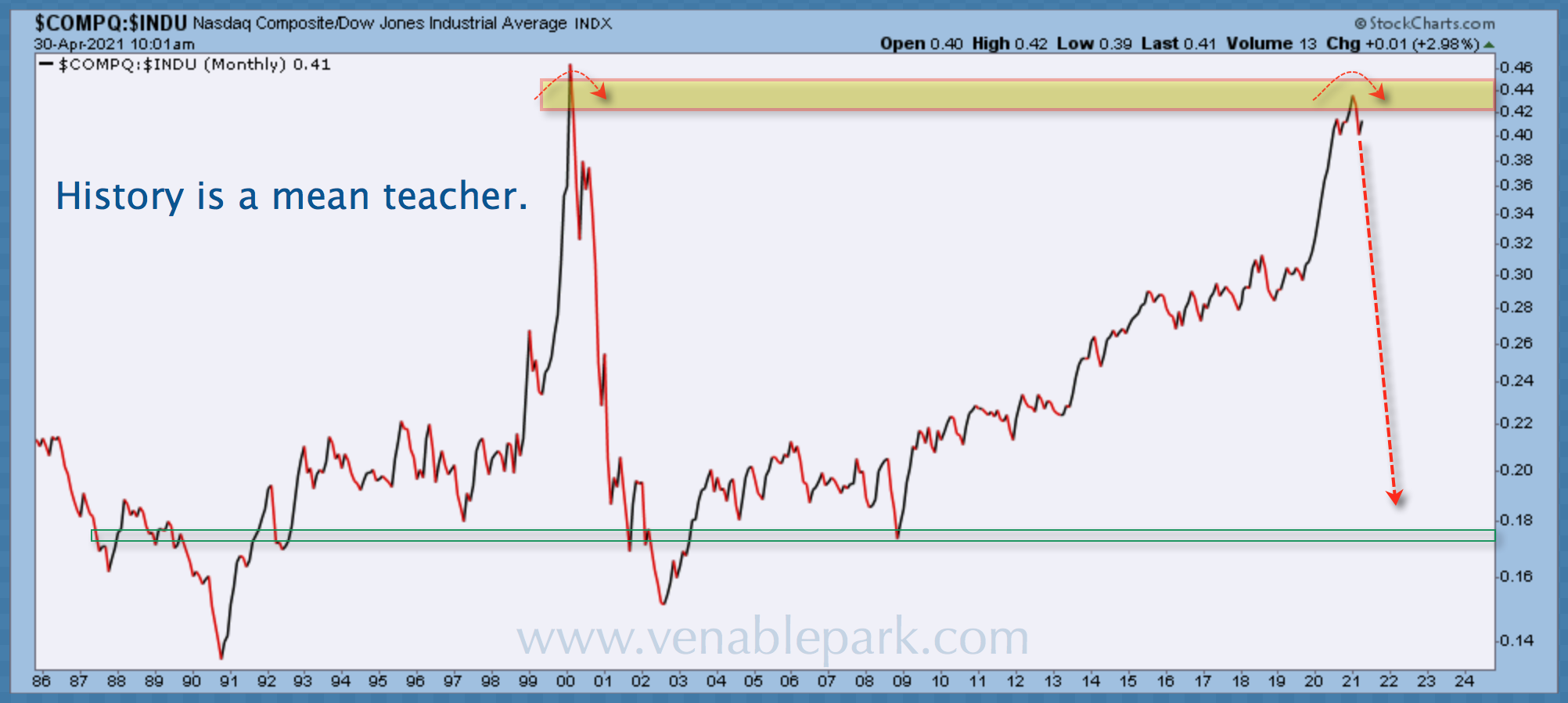 Other recent risk-market leaders are also showing weakness. Bitcoin's so far down just 10% from its April 15th high. But as shown below in red, the 7 month-old SPAK ETF is abruptly -40% from mid-February. Here, we can see that the Nasdaq index (in blue) rolled over with SPACs to the end of March, double-topped to April 21, and faltered again since.
(Click on image to enlarge)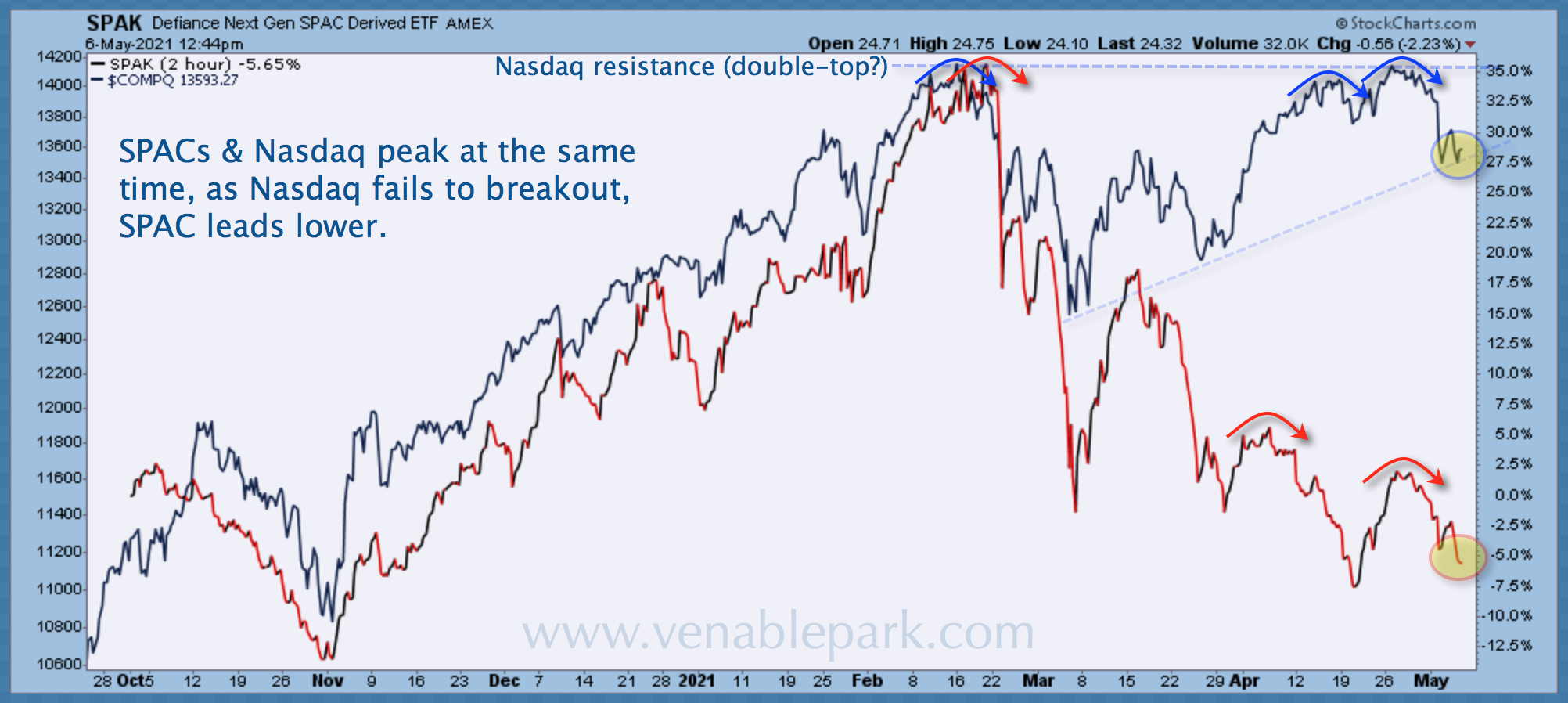 To be sure, inflation mania has revived some aggressive commodity speculation over the past year, but with the CRB Index (below since 2004) already having doubled amid government-subsidized consumption, a good deal of future demand has surely been spent.
(Click on image to enlarge)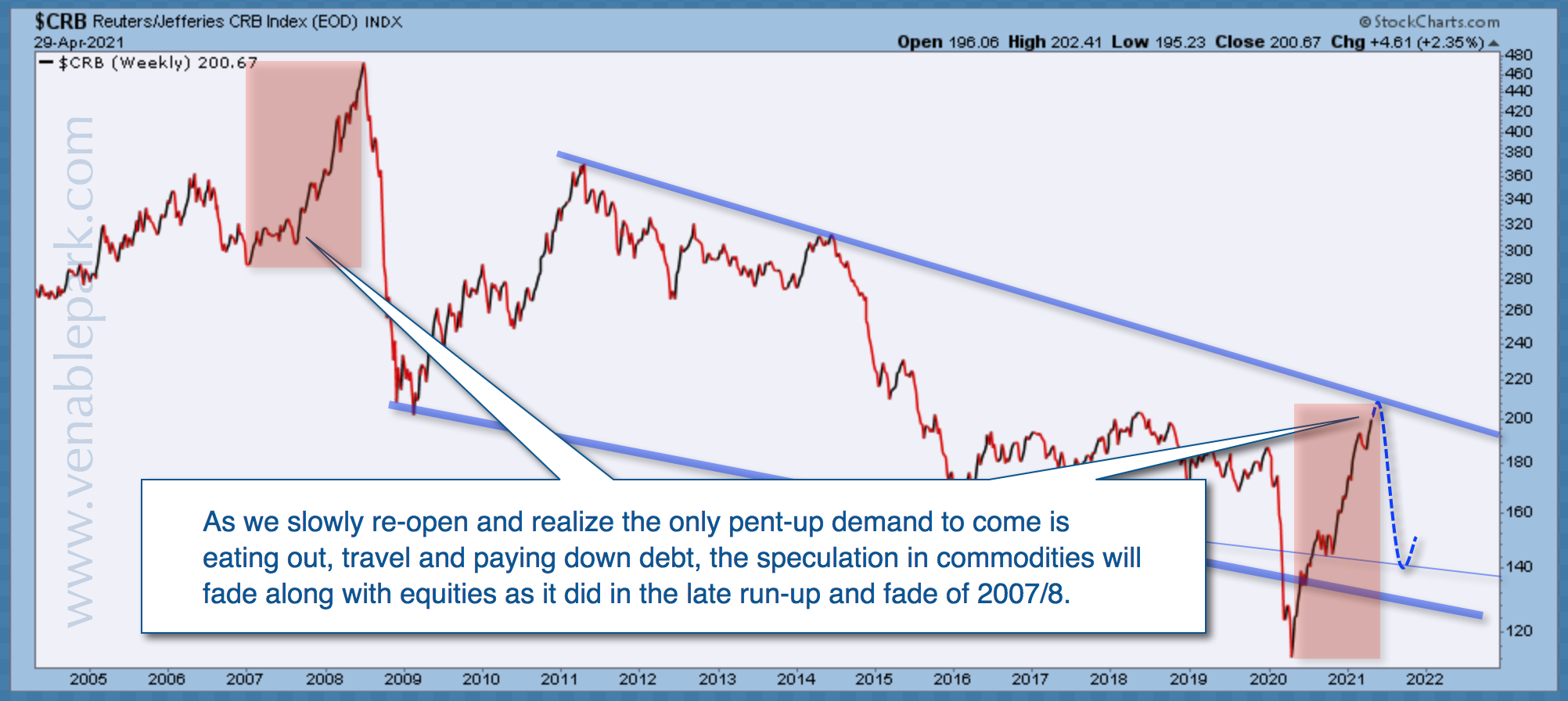 Treasury yields are, so far, not buying the hype. As shown below since 1998, after bouncing to 1.776 percent on March 30, 2021, the US ten-year yield closed on April 30th at 1.64. It's 1.559 this afternoon.
(Click on image to enlarge)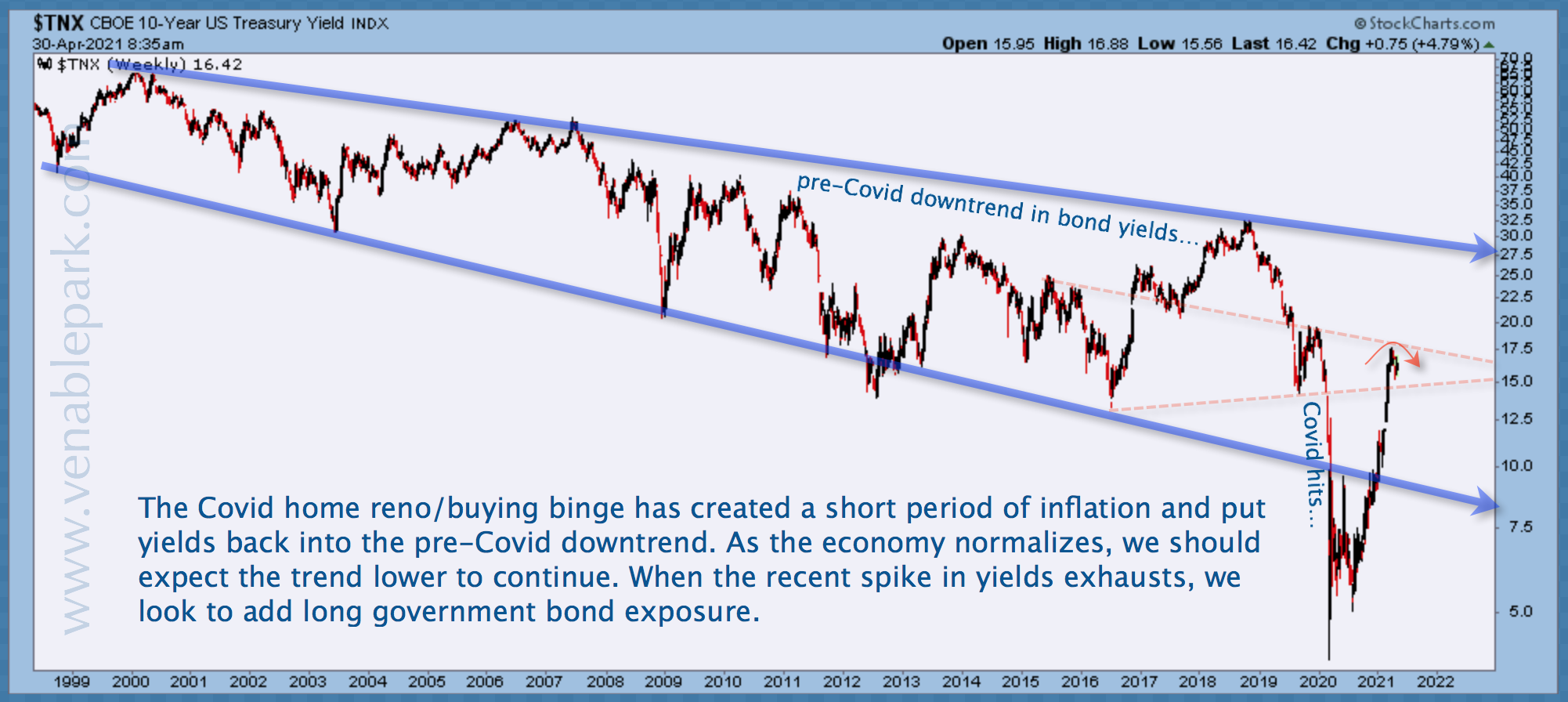 Canadian Treasury yields are sporting a similar trend having peaked at 1.68% on March 18, 2021, and closing April (below) at 1.56%; today, they're back at 1.50.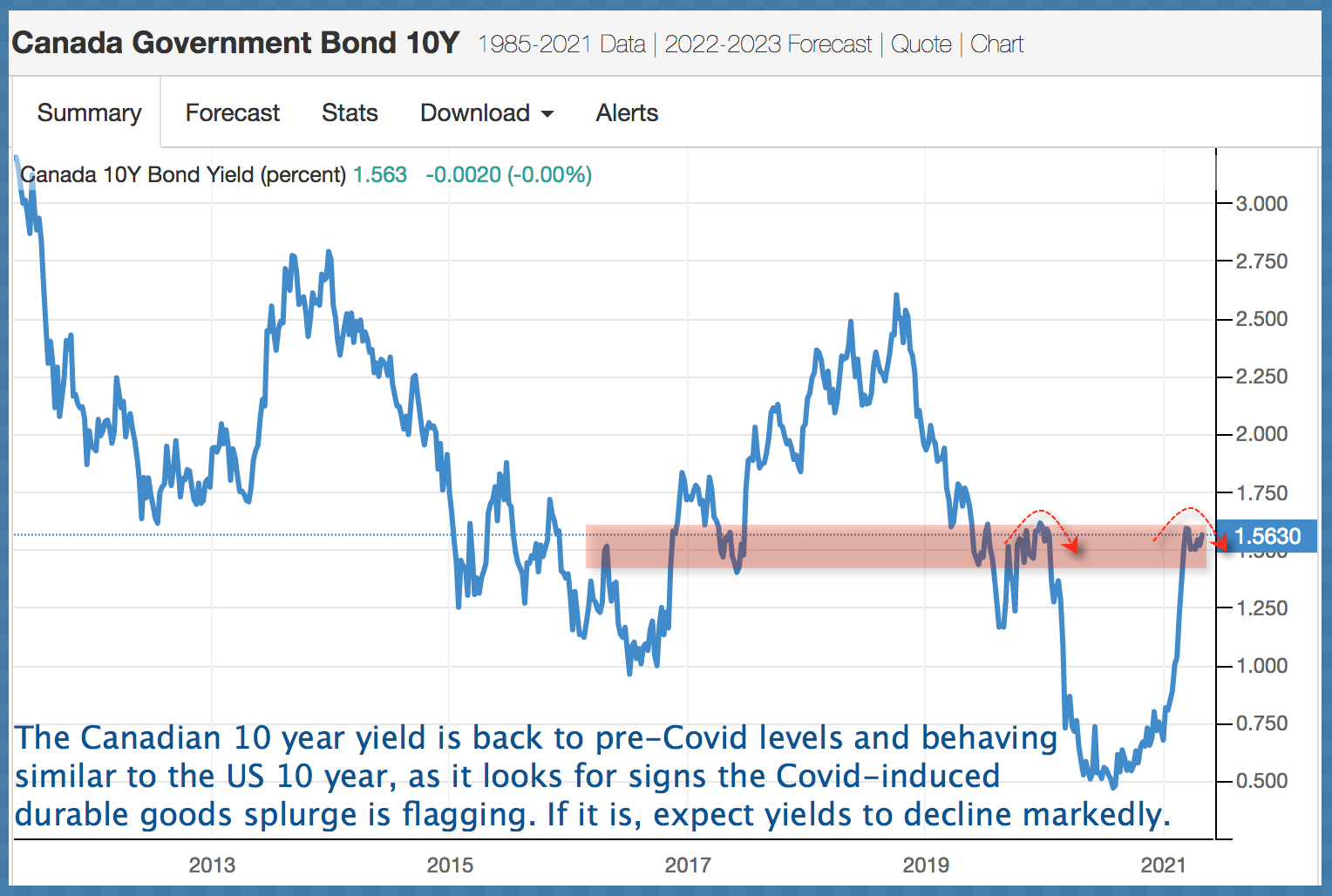 The risk-rally has had one hell of a run, but if 'reopening' mania is finally coming off the boil, we should have another good opportunity to add some Treasuries. A little more time will tell.