And Now Prices Are Really Soaring: May Rent Jump Is Biggest On Record
With BofA predicting that the US is facing a period of "transitory hyperinflation" as a result of soaring commodity prices in everything from metals to food...
... and beyond, in what increasingly more warn is a stagflationary burst right out of the 1970s playbook...
(Click on image to enlarge)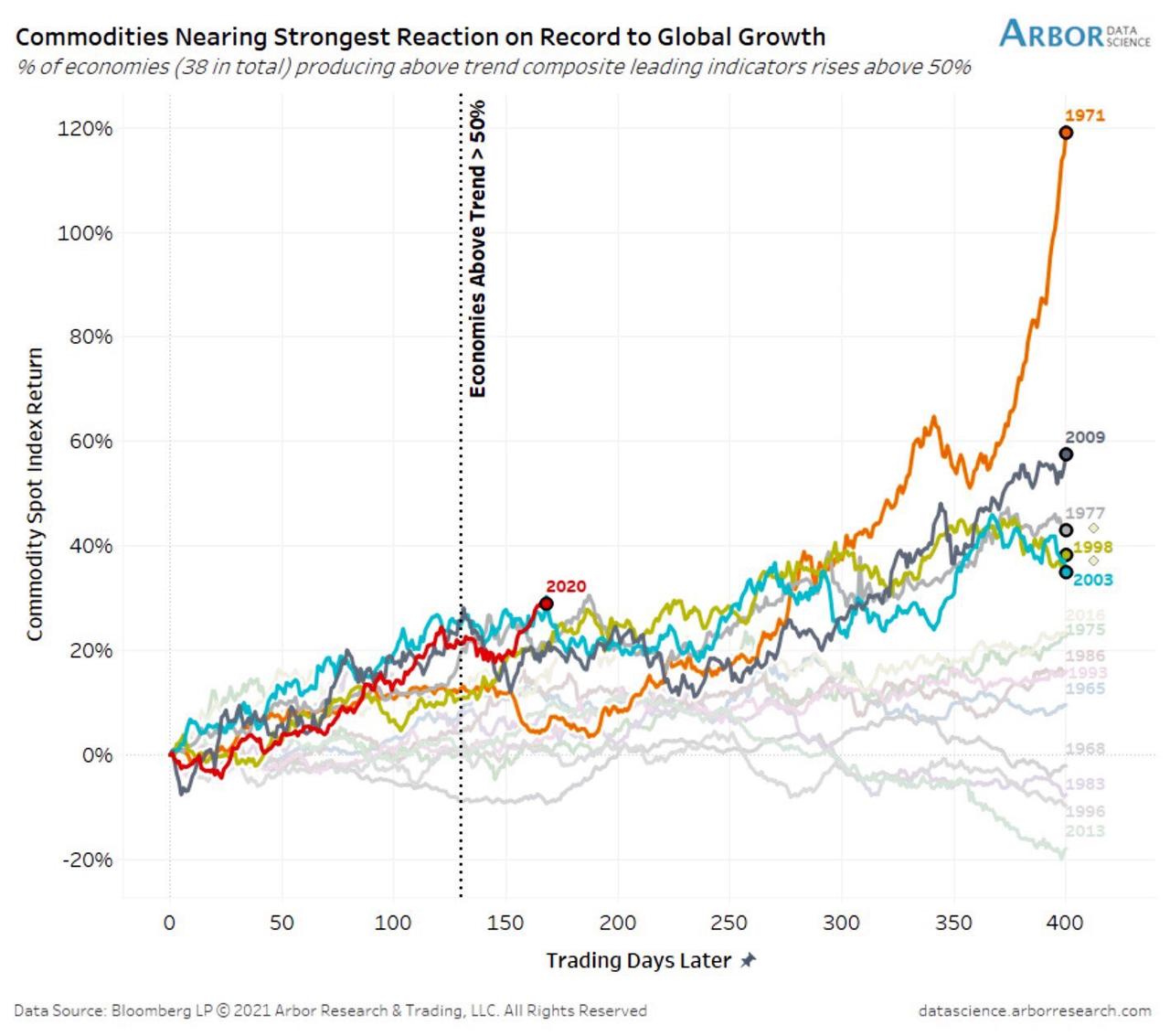 ... it makes sense that home prices are also surging thanks to trillions in stimmy checks, near-record low mortgage rates and an exodus away from cities, and as we noted two weeks ago that's precisely what they are doing, with Redfin reporting an 18% jump in median home sale prices to an all time high...
(Click on image to enlarge)

... as a record 58% of all houses sell within two weeks of listing, of which 45% sell for more than their listing price, also a record.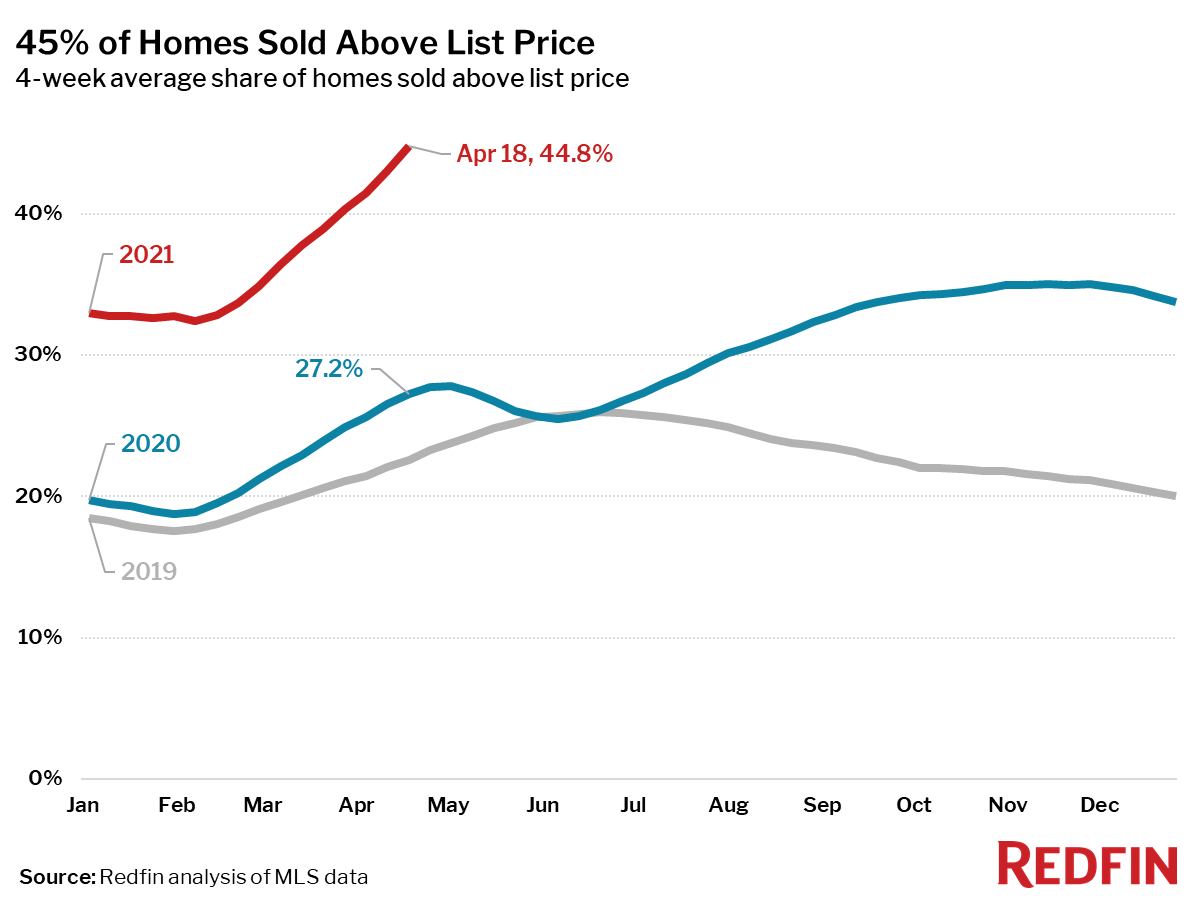 Amid this dismal "transitorily hyperinflationary" landscape, where those whose incomes aren't similarly hyperinflating find themselves at risk of being unable to afford a roof above their head, there was one ray of hope: renting, with rent prices tumbling in recent months and according to the BLS' monthly CPI metric, rent inflation had just dropped to the lowest in a decade, just below 2.0% annually...
(Click on image to enlarge)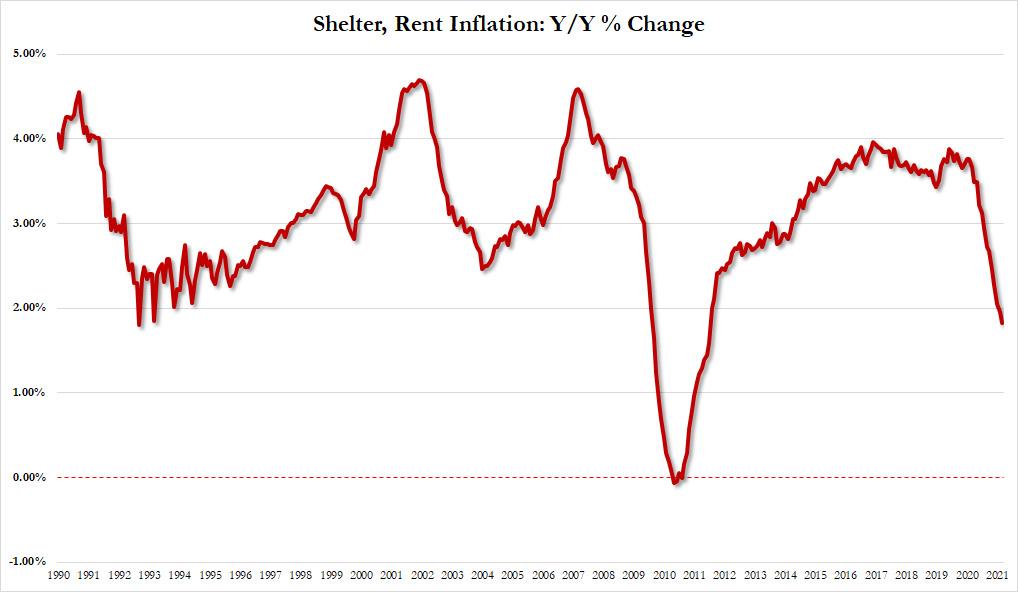 ... which due to the way the CPI basket is weighted acted as a key anchor on overall CPI rates, and served to distort the broader inflationary picture. In short, the Fed would look at the relatively tame core CPI which was only tame thanks to "tumbling" rents and would conclude that there is nothing to worry about.
Only, as we first discussed three weeks ago, it now appears that not only was the government misrepresenting the actual data in hopes of extracting as much stimulus from the Biden regime by pretending inflation is low and "contained", but that rents are in fact soaring once again.
As we reported at the start of May, American Homes 4 Rent, which owns 54,000 houses, increased rents 11% on vacant properties in April, the company reported in a statement:
... Continued to experience record demand with a Same-Home portfolio Average Occupied Days Percentage of 97.3% in the first quarter of 2021, while achieving 10.0% rental rate growth on new leases, which accelerated further in April to an Average Occupied Days Percentage in the high 97% range while achieving over 11% rental rate growth on new leases.
Disclosure: Copyright ©2009-2021 ZeroHedge.com/ABC Media, LTD; All Rights Reserved. Zero Hedge is intended for Mature Audiences. Familiarize yourself with our legal and use policies ...
more