5 Stocks To Buy As China's Q1 GDP Exceeds Expectations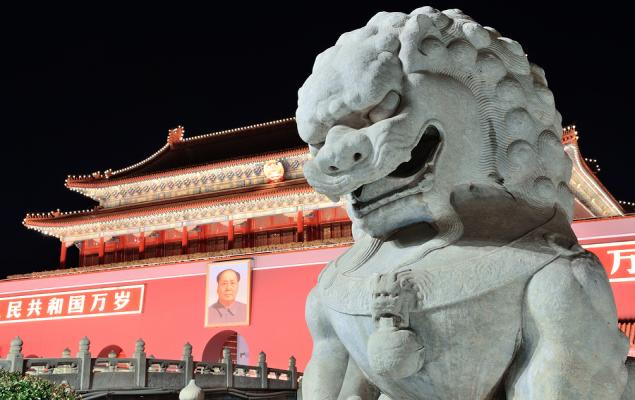 On Apr 17, China's stocks closed at their highest level in 13 months after unexpectedly strong data indicated that growth has picked up in the world's second-largest economy. Most analysts and market watchers now firmly believe that the stimulus measures initiated by Chinese premier Li Keqiang are having their desired impact.
Meanwhile, optimism over a near-term U.S.-China trade deal continues to grow. An agreement between the two countries will bring to an end a long running dispute which had hit China's economy hard.
With Chinese benchmarks outperforming their American counterparts this year, it would be imprudent to sit out a searing rally. This is why it makes sense to pick up China's stocks at this time.
Q1 GDP Defies Expectations, Key Economic Metrics Improve
Going by official data, China's GDP increased at 6.4% compared to the year-ago period, defying expectations that it would decline further. A Reuters poll of analysts had estimated that GDP growth would fall to a pace of 6.3%.
The increase in economic activity was primarily supported by a notable improvement in industrial production. This key metric increased 8.5% from the year-ago quarter in March, breezing past Reuters' estimate of 5.9%. This is the sharpest pace of growth recorded since July 2014.
Additionally, retail sales increased 8.7% year on year in March, exceeding Reuters' estimate of 8.4% as well as the figure of 8.2% recorded in February. This served to allay fears that consumer confidence in China was flagging in the face of tough economic conditions.
Further, real estate investment increased marginally to 11.8% during the quarter. Fixed-asset investment expanded 6.3% year over year in the first quarter, matching Reuters' estimates. The pace of construction starts improved in March while new home prices increased at a faster pace.
Stimulus Measures, Trade Deal Hopes Boost China Stocks
Analysts attributed the recent outperformance to the economic stimulus measures implemented by the Chinese government. Market watchers think the government will announce further stimulus measures as long as uncertainty around trade relations with the United States persists.