3 High-Yield Dividend Stocks That Pay 10% Or More
One of the biggest market paradoxes right now is that income stocks are more necessary than ever but harder than ever to find. Creating a risk-free income strategy like our parents and grandparents could just doesn't seem possible.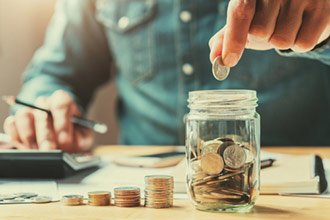 But you might be overlooking the best high-yield dividend stocks because you're not looking in the right place. Today, I'll show you how one of my favorite investment strategies can produce yields of nearly 10% or more.
And make no mistake – dividend-paying stocks are your best bet right now.
CDs, savings accounts, and bonds just won't yield enough to generate the income we need.
Income investing is not going to get any easier anytime soon either. The economy will not magically start growing again at a pace that will allow the Fed even to consider raising rates. The Fed has said it will be 2023 before that might happen. If we do not see a viable coronavirus vaccine, that's probably going to become a moving target.
Now, dividend stocks aren't without risk, but by targeting a select few closed-end funds, we can add some stability to our portfolios with some world-class managers.
Doing what everyone else is doing is unlikely to produce the results we need to achieve. Smaller closed-end funds can help us add exposure to a nontraditional asset class that provides above-average amounts of income.
Here's how to do it.
Get Monthly Dividends with This Fund
Dividend Yield: 10%
Blackstone/GSO Long-Short Credit Income (NYSE: BGX) is a small closed-end fund managed by the credit division of one of the largest private equity and alternative asset managers in the world. Between the credit specialists at GSO and the private equity managers at Blackstone Group Inc. (NYSE: BX), there is not much that the people running this fund do not know about credit markets.
While most fixed-income funds are long-only investors that buy things they like, this fund can also bet against things they do not like. In a turbulent and confusing market, this can give it an edge over other funds.