10 Day Trading Secrets For Beginners
Day trading (or short-term trading) is one of the most misunderstood trading techniques. The fast pace of moving investment positions within a single trading day leads to a sense that day trading is riskier or more volatile than other types of trading. Let's put these theories to the test with an overview of day trading and some helpful short-term trading strategies for beginners and experts alike.
What Is Day Trading?
By the strictest definition, a day trade is a position that is entered and exited in a single day. Day trading refers to market positions which are held only a short time; typically the trader opens and closes a position the same day but positions can be held for a period of time as well.
The position can be either long (buying outright) or short ("borrowing" shares, then offering to sell at a certain price). A day trader or intraday trader is looking to take advantage of volatility during the trading day, and reduce "overnight risk" caused by events (such as a bad earnings surprise) that might happen after the markets are closed.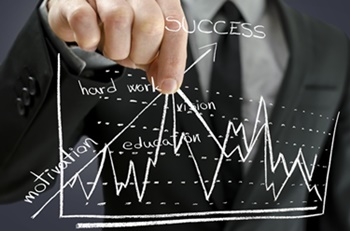 How Much Risk Is Involved in Day Trading?
According to experts at Online Trading Academy, the fact that day trading positions are processed in a single day actually makes it safer rather than riskier.
Because day traders don't hold their positions overnight, they avoid the possibility of a surprise in an overseas market, unfavorable economic news or an earnings report that comes out after the markets are closed. Even though after hours trading is available for many securities, the market is thin and it's likely the position will "gap down" (open at a dramatically lower price) the next day after a negative overnight event.
In addition, day trading tends to reduce, not increase, market volatility. Day traders are typically looking for their profits in small price movements up or down. Their trades provide liquidity which keeps markets running smoothly, as compared to lightly traded markets which are subject to dramatic price swings.
How can a free workshop change your financial future? You can keep on doing what you're doing to manage your money. Or you can more