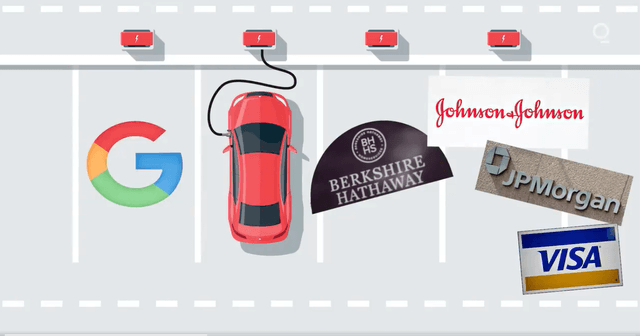 Graphic illustrating what Tesla's weighting would be in the S&P 500: between that of Google parent Alphabet and Berkshire Hathaway (BRK-A). Image via Bloomberg Quicktake.

Who's Afraid Of An Apple Car?
Bloomberg technology columnist Tim Culpan thinks Elon Musk should be.
In his column linked in the tweet above, Culpan argues Apple CEO Tim Cook's ability in delivering iPhones at scale bodes ill for Tesla.
Read David Pinsen's full article on TalkMarkets here.