Unlike stocks, precious metals tend to benefit from the "fear" trade. If a pro-socialist Democrat actually wins the White House in 2020, you can bet a lot of investors will decide to hunker down and get defensive.
Gold and silver markets may begin to display an inverse correlation to trends in President Trump's poll numbers.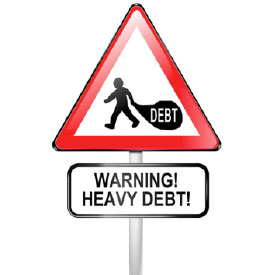 However, larger macro forces now in motion – namely, steadily rising government debt and accommodative monetary policy – will stay in motion through next year's election and beyond, regardless of who wins. It's only a matter of whether the election results accelerate the debt-fueled monetary crisis that is coming.
If the GOP keeps the White House in 2020, it's not necessarily bad news for metals investors.
Recall that when George W. Bush won re-election in November 2004, gold was trading at a mere $450/oz. The money metal went on to hit a record $1,000/oz in early 2008. Over that same period, silver advanced from under $8/oz to over $20/oz. Importantly, precious metals vastly outperformed the stock market through the four years of Bush II's second term.
Radical Leftists Push Democrats to Go for Broke on Spending Promises
Some in the conservative media stamp Democrats as suffering from "Trump derangement syndrome." Unhinged hatred of the President is only part of what's driving Democrats to take increasingly radical positions (packing the Supreme Court, abolishing the electoral college, abolishing ICE, censoring the internet, "Medicare for All," "Green New Deal," etc.).

Even before Trump, the base of the Democrat Party had been lurching ideologically to the left. Today Democrat candidates are being pushed to reject "mixed economy" welfare statism and fully embrace socialist doctrines. Nearly the entire field of Democrat presidential candidates has essentially adopted Bernie Sanders' platform.