The 2020 presidential election is already shaping up to be one of the most bitterly contested in history. The outcome coul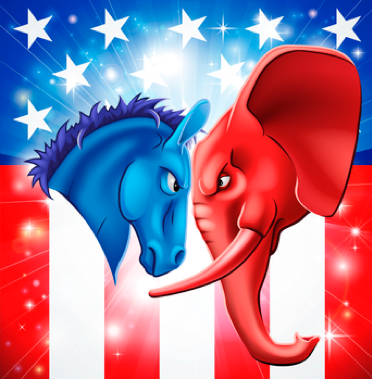 d have enormous ramifications for all asset markets, including precious metals.
In the meantime, a lot can happen before November 2020 – especially with the Federal Reserve apparently set to turn dovish and cut interest rates this summer.
Some historical research into presidential election cycles suggests that the stock market tends to perform well heading into an election year. The incumbent administration tends to focus on padding economic statistics.
And during election years, Fed officials (who swear up and down they aren't motivated by politics) tend to avoid making policy moves (such as rate hikes) that could make them vulnerable to political attacks.
Gold and Silver Fared Well Last Time a Republican Stood for Re-Election
Gold and silver, which are less tied to the economy than stocks, show little recent correlation with election years.
The last time a Republican incumbent was up for re-election was 2004. Incumbent President George W. Bush faced off against Democrat challenger John Kerry. Gold and silver markets performed well in the second half of 2003 and made modest gains in 2004. The metals were in the early stages of a major bull market.
In 2008 (when Barack Obama and John McCain were vying for the White House), the financial crisis hit. Silver got slammed along with virtually all other assets during that infamous autumn. Gold, however, weathered the storm quite well and ended up putting in a gain for the year.
The stunning election victory of Donald Trump in 2016 lit a fire under the stock market and put something of a damper on retail demand for physical precious metals in the United States.
Although gold prices are now up since Trump's election win and inauguration, silver has trended lower – and coin and bar demand remains soft compared to the heady years under President Obama.