North Korea continues to stiff Sweden over a bill for 1,000 Volvo sedans shipped back in the 1970s; a Chinese mining company called its four-year venture in the isolated nation a "nightmare"; and an Egyptian telecoms giant doing business there can't repatriate its profits.
All of which explains why North Korea has a well-deserved reputation as a corporate graveyard for foreign investors. And that raises an interesting question as Donald Trump and Kim Jong Un prepare for a high-stakes summit on June 12 in Singapore.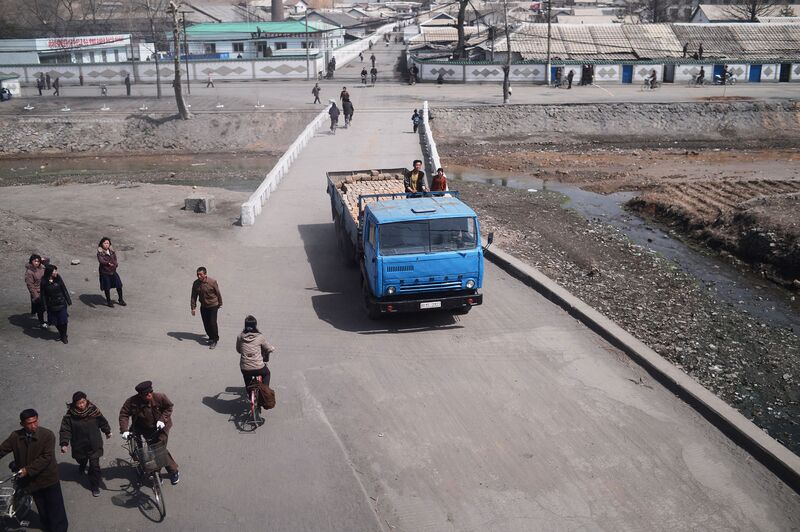 North Koreans seen from a train along the railway line between Pyongyang and the North Phyongan Province.
Photographer: Pedro Ugarte/AFP via Getty Images
Trump is dangling economic aid and investments if Kim agrees to give up his nuclear weapons. Yet if North Korea were to ever open up economically, would any CEO in his or her right mind be willing to put big money into a centrally-planned economic under-achiever, known best for food shortages, a backward manufacturing sector and woefully inadequate infrastructure?

Continue reading at Bloomberg.