To our followers,
Below is a special limited time offer to join BAD BEAT Investing. In addition, we offer you another trade below that went out to our members which is up over 10% in two weeks.The article is located in the middle of this blog, but please consider signing up for free to join our service. 90% stay on, so why not you?
You came to this financial forum to learn and make money right? Well our top performing ideas and rapid-return trades are exclusive to our members only forum, but we are offering our founding members a lifetime locked in rate that equates to $1.18 per day. That is less than a cheap cup of coffee! Lets go!
There is no reason NOT to sign up as for a limited time only, we are ALSO offering a FREE TRIAL (CLICK HERE TO START THE FREE TRIAL). What are you waiting for?
A bad beat is a poker term for a hand in which a player with very strong cards loses to an opponent who is statistically unlikely to win. In other words, it was not supposed to happen that way. How does this relate to investing?
Sometimes a company is doing everything right and the market hands it a bad beat following an event such as earnings, crushing the stock. Sometimes general sector malaise brings down a stock of a strong competitor unfairly. Occasionally the market is just wrong, causing investors to misplace bets. We've built a brand around these special situations, designed to deliver outsized short-term and medium-term returns.
What do I get?
The service is two-pronged. We offer 2-4 ideas per week after screening hundreds of stocks to identify fast moving trades that can generate sizable returns in days to weeks. These trades are rooted in technical analysis and the fundamentals. We also identify 1-2 DEEP VALUE ideas per month. These are high conviction, top ideas that offer long-term gains and significant alpha. So far, in the first three months of the service, we have a 92% winning rate. That is far and above our own expectations! START WINNING NOW.
The philosophy
Like a quality poker player's bankroll, a quality company's stock is quick to rebound by continuing to execute effectively while positioning favorably.
We seek to identify special situations. We have identified these opportunities for years, and now seek to leverage our brand to build a profitable community around these situations.
We invest to take advantage of massive market mispriced situations with the goal of producing outsized returns through our BAD BEAT Investing philosophy. We've had hundreds of successful calls that delivered outsized over the past couple years.
--------------------------------------------------------------------------------------
THE TRADE
Today's column highlights Weight Watchers (WTW). Today's selloff is being driven by a 6 million share block trade being shopped by Morgan Stanley at $76 to $77, according to Bloomberg. The shares are being unloaded on behalf of WTW holder Artal Luxembourg. The company won't receive any of the proceeds from the share offering, but this sale, which appears to be profit taking, is creating opportunity here.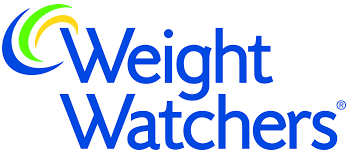 Before delving in to the material we want to begin by acknowledging the market is becoming incredibly volatile of late, opening up opportunity but increasing the likelihood that some trades will face stop loss risk at a higher than usual rate. While we aim to pick our spots as best we can, tilting the odds in your favor, remember to be disciplined. It is ok to take some small losses when trading. We will always have winners that more than make up for our tight, strict discipline.