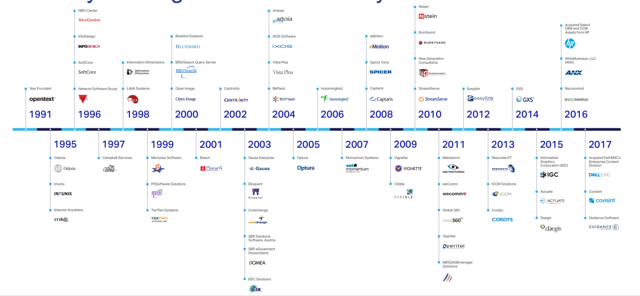 Source: Investor Q4 presentation
While inorganic growth is common in this sector, organic growth needs to be a focus moving forward. In addition, the company is expanding its operations globally, and should drive revenue growth for years to come: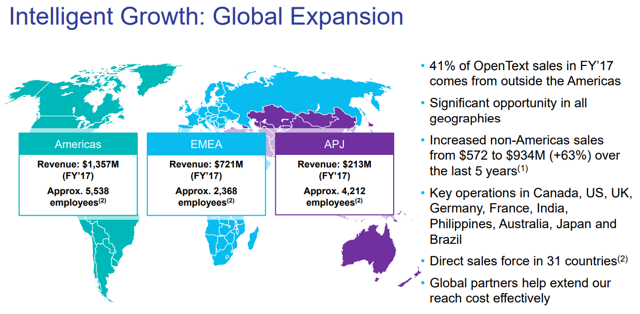 Source: Investor Q4 presentation
As the company moves forward, the question is whether the improvement in the company's relative valuation via share price growth versus earnings appropriately reflect the changing growth environment, and future potential of the company. The growth in fiscal metrics is evident: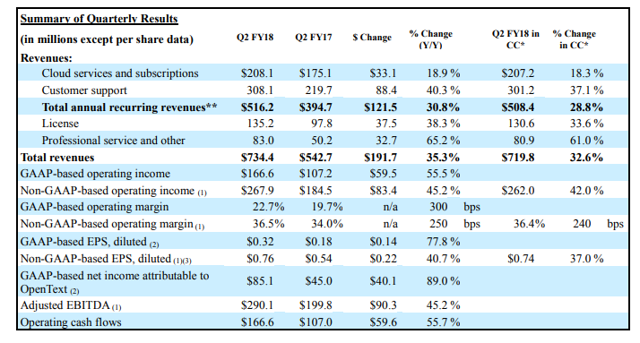 Source: SEC filings
And it was not just a year-over-year quarterly improvement: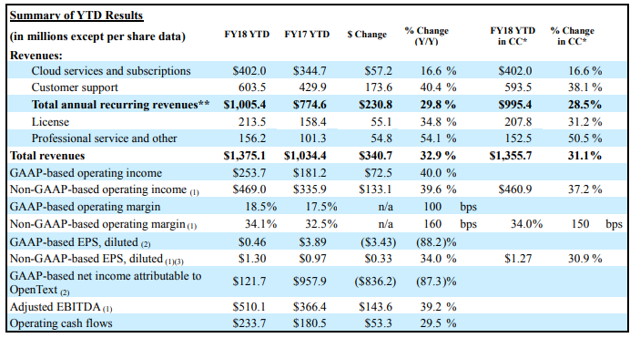 Source: SEC filings
Virtually every metric has improved. We further believe that with ongoing acquisitions and international expansion, the numbers will continue to improve. This is not baked into share prices in our opinion, and as such, we believe there is still further appreciation potential into 2020.