Below is a recommendation that came out at market open yesterday. The trade was just closed for a 17% gain in 24 hours.
Look, we have three spots left at our introductory annual rate. (not the monthly rate, though we do have that). You aren't going to get this stuff on regular seeking alpha where our long-term recommendations are. If you want to win like the Street, you've got to invest like it. That's what we do. Here is another trade. WHY have you not joined?
This is the entire trade, free. Here is the original publication link.
We have been eyeing the RV and specialty vehicle sector for months now as higher oil prices have stymied sales. We have always believed that sales would continued to be strong with low oil prices, and cautioned numerous times with out beloved Thor Industries (THO) that higher oil prices would devastate sales and hit the stock. But today, we are not looking at Thor, which has suffered. Instead, we are looking at a much smaller, and more diversified competitor, the REV Group (REVG). This is a conviction trade guys. We are urging a buy for our BAD BEAT members!
The company is a producer of specialty vehicles which means that it operates in several interesting and niche market segments. REV Group has grown to become a $2 billion business which produces and sells specialty vehicles of several sorts. Unlike Thor, there are several product lines beyond recreation The company has quite a diverse business in terms of products. Nearly half of sales are generated by making and selling fire and emergency vehicles, complemented by two equally large commercial and recreation divisions, typically encompassing buses, transit buses, and motorized RVs.

So as you see, it is not just in the RV business. Local governments and emergency services have to regularly order new vehicles. There is a huge market here, but the stock has been decimated as recreational sales have suffered. Take a look at the recent action:

This selloff is way way way overdone in our opinion, especially with potential growth. Yes, we realize that oil prices have no signs of falling, but there is little support for them to move substantially higher. Yes, we realize RV sales have stymied. We have seen pressure on the top and bottom lines. But what the Street is discounting here (and mispricing bets in our opinion) is creating value. The sales mix creates real diversification and stability, especially as 50% of sales are derived from selling to government type customers, complemented by consumers, private contractors, and industrial/commercial end-users.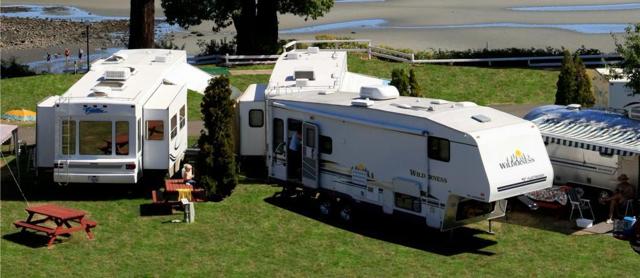 Now, in terms of the government business, it should be very stable but has been lagging in recent years as a result of deterioration of public finances following the 2009 crisis. That is a headwind, but local governments MUST provide these most basic of services. This is what we all pay taxes for. We expect that the lack of sales in recent years will create demand in the out years as fire and ambulance equipment has been ageing. Like any vehicle, there is a shelf life.