WASHINGTON, DC - DECEMBER 18: Speaker of the House Nancy Pelosi (D-CA) delivers remarks alongside Chairman Jerry Nadler, House Committee on the Judiciary (D-NY) and Chairman Eliot Engel, House Foreign Affairs Committee (D-NY), following the House of Representatives vote to impeach President Donald Trump on December 18, 2019 in Washington, DC. The House voted to impeach President Donald Trump for abuse of power and obstruction of Congress. (Photo by Sarah Silbiger/Getty Images)
Impeachment 2.0
Coronavirus is impeachment 2.0. Perhaps, impeachment 3.0 (it is hard to keep track of how many times/ways the Establishment tried to throw Trump off stride and out of office).
In four years, the Democrats (and other members of the Deep State) have tried:
to stop Trump from winning the nomination.
to stop him from winning the election by questionable and illegal tactics.
to nullify the election based on charges of Russian collusion.
to prevent Supreme Court nominations by slandering nominees.
to use a politically motivated Special Counsel to remove him from office.
to cover up the illegal actions of operators at the highest level of law enforcement, intelligence agencies and the prior administration.
to impeach him based on virtually no cause or evidence.
These are known efforts. Others are likely to reveal from current DOJ investigations.
What we know is only the tip of the iceberg. Will we ever be allowed to know the entire story?
Now we have the coronavirus pandemic. Coronavirus is dangerous and kills. In this respect it is like so many viruses that preceded it.
It is not nearly as dangerous as some of its predecessors. Yet, there never has been a reaction like this one to any prior outbreak. Why is this one different?
The difference is Trump.
Fear is driving this outbreak and politics is driving the fear.
Coronavirus is impeachment 2.0, the last desperate chance of changing the election outcome of 2020.
Key Democrats consider playing with the health and livelihoods of American citizens as just another tool to remove Trump.Power at all costs! No good crisis should be wasted.
Tom Luongo minces few words in this article from Zerohedge:
Luongo Rages: #FireFauci Should Be The Rallying Cry For A Generation
I'm done mincing words. I'm done giving people the benefit of the doubt. Whenever I do that The Davos Crowd and their highly placed agents make me look like a virtue-signaling fool.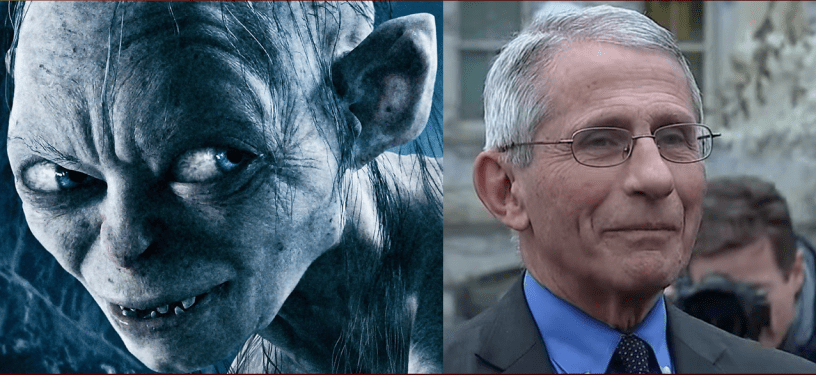 Fire Anthony Fauci now.
For weeks I've been careful to separate the threat of the disease, COVID-19, from the political response. I've felt strongly that one can respect the virus while at the same time be wary of the political response and the panic engineered over it.
But that's come to an end. It's clear that the plan from the beginning was to allow this virus to run wild in high profile places like New York and Italy to create fear. It is also clear that people like Dr. Anthony Fauci were activated to ensure the worst possible response to the crisis would be implemented in the U.S.
And now, after more than a month after shutting down whole swaths of our economy and locking people in their homes under effective house arrest it's also clear that most of this response was overblown and unnecessary.